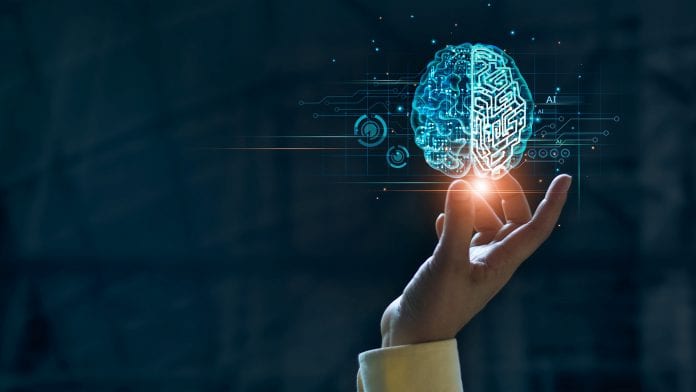 Matthias Kroymayer, from MIG Funds, explains how the company is investing in a new future for the healthcare industry.
MIG Funds are leading German venture capital investors, having been the most active investors in healthcare, life sciences and deep technology for the past seven years. With a core team of talented, highly qualified individuals, all of whom have experience in the industries they support, MIG currently manages 16 funds and have invested almost €600 million in 16 core funds over the past 15 years. The primary investment comes not from institutions but instead from private individuals and MIG were the lead investors in BioNTech, the creators of the Pfizer vaccine. Typically investing between five and €10 million in each investment round, MIG invest in life sciences, healthcare, Artificial Intelligence, machine learning, robotics automation, information technology and new materials. They are based in Germany and invest primarily in German speaking countries, in an effort to reinvest in local economies, but have recently branched out to France and are looking towards further expansion. Health Europa Quarterly (HEQ) spoke to Matthias Kroymayer, a General Partner and member of the Executive Board at MIG, about how the company is making waves in healthcare through its investment in deep technology.
What are some of the key current and potential applications of deep technology in healthcare?
Deep technology is only beneficial to healthcare when it is developed to solve a problem. The drug development process suffers from too much idle time and extensive revision cycles because the facts are not readily available, they focus too much on sequential rather than parallel work. The superfast drug development that we have seen in the creation of the COVID-19 vaccines, with BioNTech, Moderna and others was only possible on such an accelerated scale due to machine learning that led to improved drug development processes. Deep technology enables fact-based decisions, and parallel rather than sequential development, significantly speeding up the process. We will not be able to cut down drug development from 10 years to one in every case like we have with the COVID-19 vaccine, but it is possible to remove 20% to 30% of the superfluous time in development processes. Deep technology also has a strong basis for application in data evaluation with the use of Artificial Intelligence (AI). In the future, we expect a lot of the expert knowledge -single individuals that claim to be experts in their particular field – to be replaced by a fact-based evaluation of existing data, where AI can assess data using 100% of the knowledge from a particular field.
We must also understand the importance of the application of super computing, or even quantum computing in the future, to answer questions like protein structure prediction. Structure determination suffered from being beholden to the time-consuming method of modelling X-ray refraction data and now this can be done much faster either on the basis of the primary sequence of a protein or on experimental data. It would be a question of days or even hours in the future, to determine the structure of a new viral protein. The same can apply to oncology, or even drug development where you could construct artificial proteins and the structure determination can be completed within hours. Furthermore, the application of machine learning, to aid drug pharmacology prediction has the potential to positively change the healthcare landscape. A real-world example of this is the ability to predict whether a patient's tumour mutation will be represented on the tumour cell surface. This is not just of scientific relevance, but is also key to predicting whether an individualised drug, like a cancer vaccine, will be effective against the tumour of a given patient. HLA peptide presentation prediction is an area in which we have already seen that algorithms developed by machine learning are much more accurate than traditional research methods. Finally, the application of robotics and automation to individualised therapeutic manufacturing is key to maintaining consistency of supply and this will be a super trend in healthcare. We need to have the robotics, logistics and automation steering all of this in order to be able to do this in real time.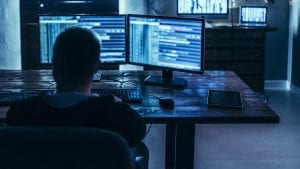 How can the wider deployment of deep technology within the healthcare sector benefit patients and clinicians?
The use of deep technology within healthcare shortens development time, and historically development time and development risk have been the major hurdles to innovation in healthcare. It also comes with the added benefit of decreasing development costs because it is faster and more targeted, and it should, in the long term, result in cheaper healthcare solutions. Development risk is a major restriction to drug development and deep technology can help alleviate this. For the majority of programmes if they are stalled or discontinued it is not due to a lack of faith in the product but because the road to the market is too risky and the company cannot justify the risk. This is most prevalent in the healthcare sector as deep technology can increase the benefit to risk ratio for patients, for example, if you have better predictors for drug safety on an individual basis then it will reduce the risk of the drug, and thus increase the benefit to risk ratio. Lastly, I think that the deployment of deep technology will finally enable efficient and practical individualised healthcare solutions. Rather than treating groups of patients and basing treatments on group-based probabilities, clinicians would be able to work on an individual basis which could lead to a higher likelihood of treatment success.
What are the benefits of driving investment in the health sector, both for investors and for businesses receiving investment?
The healthcare investment sector has traditionally been very successful, and it is set to continue its growth. Healthcare expenses have continued growing in most economies, and there is no reason to believe that this growth will halt. For example, in Germany around 15% of the gross domestic product is spent on healthcare, with other countries such as the USA spending nearer to 20%, with the market set to grow substantially. Furthermore, the application of deep technology can increase the likelihood of success in the research and development stage, which is usually where the most money is lost, this would allow for more cost effect development. Healthcare investment relies on successes in pharmaceutical research and development, be it in drug development, device development, digital therapies, or digital helpers in healthcare, but there is always a research and development risk involved which can be reduced by the application of deep technology. In areas where deep technology and healthcare grow together this will eventually result in larger returns on investment. Whilst it will be more difficult to generate innovation in classical drug development areas, in other areas that are currently underdeveloped, these new technologies will result in higher success rates, and thus in larger returns on investment. As investors, the priority is not just the financial impact but also the social impact of our investment choices. This pandemic is the largest negative social impact on our global society since the end of World War Two, so anything that mitigates this crisis must have a positive social impact and the development and deployment of these vaccines has had the most significant positive social impact of any measure. In the past 15 years MIG has committed to making investments that combined the prospect of good returns with the potential of a strong social impact.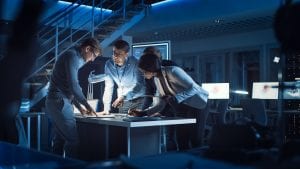 What are the major roadblocks to scaling healthcare technology ventures and how can they be avoided?
One of the most important questions we must ask in healthcare technology is "Does every single invention merit its own company? Does it warrant the build-up of a huge organisation?" Building too many companies that each have significant overhead costs, and require a lot of money and resources, is a major roadblock. Another roadblock is the time to market, with many companies considering whether it is better to wait and perfect their product or to push on and be the first on the market. Companies like BioNTech accelerated their processes and were first on the market with their COVID-19 vaccine. Whereas CureVac decided that they would rather take their time but have the most optimal product once they release it. This constant debate in the industry can be a real roadblock to the fast progression of the industry. Step innovation also presents a barrier for the industry, companies focus on providing small steps in innovation, refining a product slowly and surely, adapting things along the way. At MIG we believe that it should be jump innovation, a disruption to the standard order, we should always strive to improve things by two to three orders of magnitude, not just five percent. Too many investors invest too much money in small increments of innovation, rather than in huge increments, and to me that is the roadblock to scaling up the industry. Furthermore, many in the industry underestimate the roadblock of consumer patterns, they will design a product that requires the average person to alter their routine in order to use it and the majority of people will not want to change their routines or behaviours and so the product is not commercially viable. Often people think the roadblocks in healthcare innovation are regulatory or funding based when actually they are entirely human.
In an increasingly crowded commercial field, how can companies ensure they stand out and stay relevant?
Good marketing is always central to business success, but I think the true key to success is very different. One should always start with the end in mind, build your business based on the expected outcome. Ask yourself "What problem does my product solve? Is it a real problem?" And if it is a real problem, you are on the first step to being an outstanding company. Secondly, you must consider if people really want to see their problems solved. There are instances in the drug market where novel and better drugs are not only evaluated from a medical perspective, but also balancing economic considerations. Finally, you must ask "How much is it worth and are people actually willing to pay, and if so, how much are they willing to pay?" If you really want to stand out, ask yourself those questions, rather than "Do I have the best technology?" Because many successful products are based on sub-optimal technological solutions, they may not be the most technologically perfect product but they are what the public wants and so they see success. These are essential questions, if companies do not start with the end in mind they will fail, no matter how revolutionary their product is.
Matthias Kromayer
General Partner
MIG Verwaltungs AG
www.mig.ag
This article is from issue 18 of Health Europa. Click here to get your free subscription today.
Recommended Related Articles