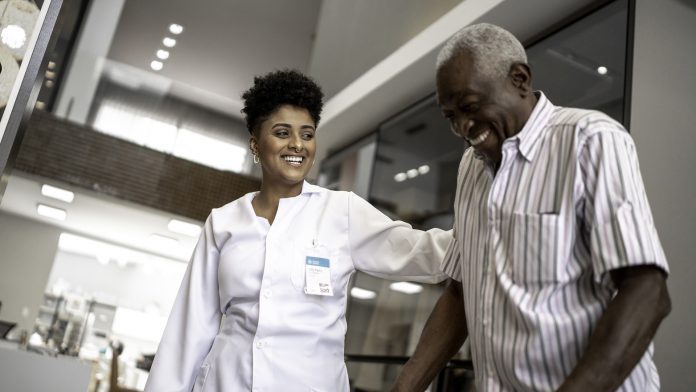 An Imperial College London startup will innovate Parkinson's disease monitoring and treatment through new technology.
SERG Technologies, a startup formed at the Imperial College London, will focus on innovating care for neurodegenerative movement disorders (NDMDs such as Parkinson's disease, Ataxia and Chorea. The startup has raised £1.6m from investors, which includes £250,000 from the Imperial College Innovation Fund I and will use the funds to develop technology for monitoring and treating Parkinson's disease.
The company's integral technology NuRO, was developed in Imperial's Biomechatronics Laboratory in the Department of Mechanical Engineering by Dr Ravi Vaidyanathan, the Lab's director, and Dr Samuel Wilson, SERG Technologies' CTO, both co-founders.
"Our vision at SERG is to help people with Parkinson's and other neurodegenerative diseases to live symptom-free. NuRO could give patients and clinicians a much clearer picture of their condition, enabling treatment to be tuned accurately as needed," commented Dr Christos Kapatos.
NuRO: a connected platform for Parkinson's Disease
Parkinson's disease affects 150,000 people in the UK, and treatment costs equate to around £3 billion a year. The new technology characterises the disease, helping healthcare professionals create a customised treatment plan.
SERG developed NuRO to track, classify and manage Parkinson's disease. To monitor the cardinal Parkinsonian symptoms of tremor, slow movement and muscle rigidity, the team used a wearable sensor combined with Artificial Intelligence that monitors and scores symptoms.
The platform innovation will continue through the summer of 2022; and then the team plan will employ their technology in a clinical trial. Previously, SERG has conducted initial in-person trials and has tested its wearable device on hundreds of patients at two of the UK's largest hospitals for NDMD treatment, Charing Cross Hospital and St George's Hospital, both in London.
Dr Brijesh Roy, Seed Investment Manager at Imperial College London, said: "SERG has identified a promising technical solution to the substantial challenge of improving disease management for the UK's Parkinson's patients. This funding round allows the company to gather important data and progress towards a commercial product launch."
"Imperial's Biomechatronics researchers have used their groundbreaking acoustic sensing technology to create a physiological digital twin of human muscle. This unique technology opens the doorway to Parkinson's telemedicine through remote disease diagnosis, monitoring and even treatment. The technology has already shown huge promise in clinical studies and this funding round will now accelerate the pathway to patients."
The role of monitoring for NDMD diseases
The challenge with Parkinson's disease is that no definitive biomarker exists, meaning that doctors diagnose based on symptoms. The progression of symptoms also determines the stage of the disease.
Doctors usually treat symptoms with a dopaminergic drug and determine the dosage based on the patient's response. As Parkinson's disease progresses, doctors will alter their treatment plan, illuminating the importance of an accurate monitoring tool.
The current treatment pathway poses a clear limitation. Doctors only have access to a snapshot of symptom severity, meaning treatment is not future-proof. Furthermore, Parkinson's disease symptoms vary throughout the day, which could result in ineffective treatment plans.
This is where NuRO can be employed, as it continuously monitors disease progression helping doctors make informed treatment decisions. The wearable technology produces an accurate characterisation of the disease states comparable to the clinical gold standard, MDS-UPDRS.
Recommended Related Articles