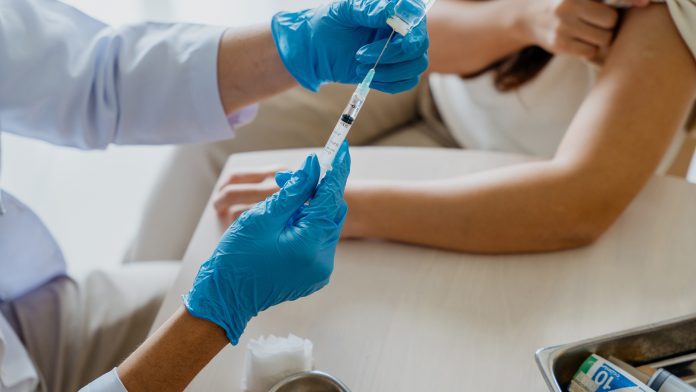 The World Health Organization (WHO) has issued an emergency use listing (EUL) for CONVIDECIA, the 11th vaccine for COVID-19.
COVID-19 vaccine developments has come a long way from December 2020, when the first vaccine for COVID-19 was approved. Currently, the world is now armoured with 11 vaccines available to treat COVID-19.
The requirement for more COVID-19 vaccines is apparent when inspecting the devastation that the infection left behind in communities around the globe. To alleviate this medical burden, the main priority continues to be a strong line of defence in the form of immunisation.
CONVIDECIA is the latest COVID-19 vaccine approved by WHO for EUL. Manufactured by CanSino Biologics, China, this new vaccine adds to the growing portfolio of vaccines validated by WHO for COVID-19 prevention.
CONVIDECIA: The latest vaccine for COVID-19
CONVIDECIA was assessed under the WHO EUL procedure based on a data review of quality, safety, efficacy, a risk management plan, programmatic suitability, and a manufacturing site inspection conducted by WHO.
This vaccine for COVID-19 is a modified human adenovirus that expresses the spike S protein of SARS-CoV-2. It is administered as a single 0.5ml dose for all age groups 18 and over.
This vaccine for COVID-19 has been in Phase 3 clinical trials in Chile, Mexico, Pakistan, Russia, and Saudi Arabia with 40,000 participants. The clinical trial discovered that CONVIDECIA has 64% efficacy against symptomatic disease and is 92% effective against severe COVID-19.
Emergency use listing procedure
To assess the suitability of novel health products, the EUL procedure is employed. The aim is to make medications, vaccines, and diagnostics rapidly available in times of public health crisis, such as the COVID-19 pandemic; whilst adhering to safety, efficacy, and quality.
To qualify for EUL, the following criteria must be met:
The product must target a disease that is serious/life-threatening, has the potential of causing an outbreak/epidemic/pandemic or it is reasonable to consider the product for EUL;
Existing products have demonstrated they are unsuccessful in eradicating the disease or preventing outbreaks;
The product is manufactured in compliance with current Good Manufacturing Practices (GMP) in the case of medicines and vaccines and under a functional Quality Management System (QMS) in the case of IVDs; and
The applicant consents to complete the development of the product (validation and verification of the product in the case of IVDs) and to apply for WHO prequalification once the product is licensed.
Recommended Related Articles