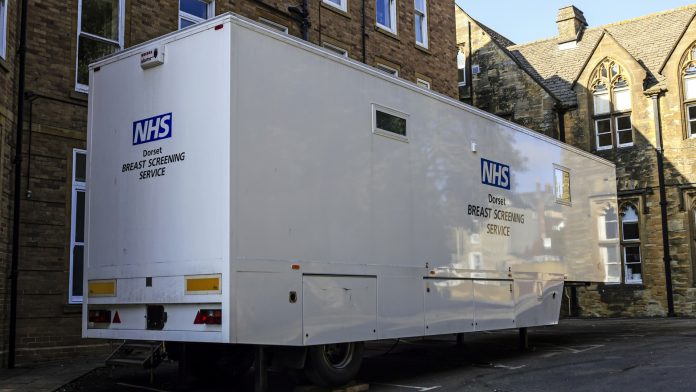 Over 140,000 will partake in the world's largest trial of a blood test that identifies over 50 types of cancer.
In the latest drive to detect cancer in its earliest stages, the NHS has welcomed over 140,000 people to take part in a blood test that detects over 50 types of cancer. Early detection is crucial in cancer cases, as treatment can start before symptoms begin. This test could detect types of cancers that are typically hard to find.
NHS chief executive Amanda Pritchard said: "The NHS will not stand still in our efforts to catch cancer earlier and save more lives, rolling out new and innovative ways to detect cancers sooner; from roaming liver trucks to genetic testing and high street checks, we want to make it as easy as possible for those most at risk to get vital, lifesaving tests."
Detecting types of cancer with a blood test
The NHS-Galleri trial invited volunteers from around the country to have a blood test at a mobile clinic. The participants will be invited to attend two further appointments in the next two years.
The trial is part of the commitment by the NHS Long Term Plan to catch more types of cancer at an earlier stage. Furthermore, the NHS-Galleri trial is tackling cancer combined with other detection efforts, including pharmacies spotting signs of cancer and drones delivering cancer.
Participants were between 50 and 77 years old and did not have signs of cancer at the time. The mobile clinics will return to towns and cities to follow up with the volunteers around one year after their initial appointment.
The blood test works by finding chemical changes in fragments of DNA that are shed from tumours into the bloodstream. Initial research finds that the blood test could detect types of cancers that are difficult to identify early, such as bowel and lung cancers.
Co-Chief Investigator for the NHS-Galleri trial, Professor Charles Swanton, said: "This is a really big and important trial, and it's a huge achievement that we've now enrolled 140,000 trial volunteers. Whilst the first year of the trial may pick up cancers that have existed for some time, the second and third years provide the best opportunity to explore the expected benefits of picking up new cancers at an early stage when treatment is generally more successful. This will help us work out how the test might be used alongside the existing NHS cancer screening programme."
Record numbers of cancer checks
The NHS-Galleri trial is the latest approach by the NHS to detect cancer. Other efforts include lung and liver cancer trucks offering on-the-spot scans, allocated funding for pharmacies to train their staff to spot cancer, and mobile scanners visiting local communities to offer non-invasive scans.
All these approaches have now resulted in record numbers of people getting checked for various types of cancer. Over 2.6 million people were referred for cancer checks between April 2021 to March 2022, and over 640,000 people have begun cancer treatment since March 2020.
Recommended Related Articles