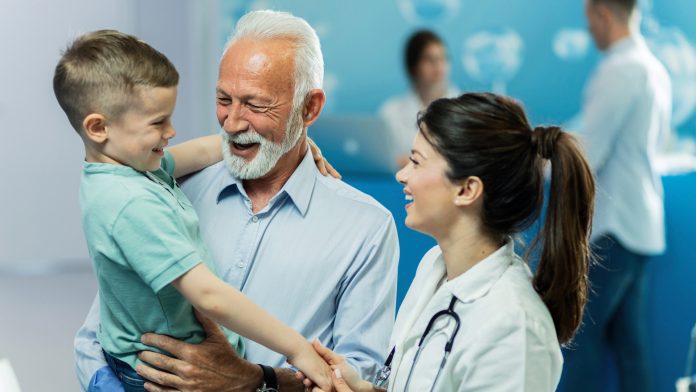 A groundbreaking clinical trial called PARROT will begin in the UK to research chest infections in children with neurological impairment.
Researchers from the University of Liverpool and Alder Hey Children's NHS Foundation Trust will lead PARROT, which aims to figure out whether long-term antibiotic treatment can reduce the impact of chest infections on children with neurological impairment.
Children with neurological impairments such as cerebral palsy and Down syndrome are more susceptible to chest infections, which may lead to hospital stays and premature deaths. Despite their occurrence and effect on children, there is minimal medical research on chest infections and the benefits of long-term antibiotics.
The PARROT clinical trial for children with neurological impairment
The PARROT clinical trial aims to recruit a large group of children with neurological impairment and recurrent chest infections, aged between three and 17 years old. Each participant will partake for a maximum of 20 months; and will be placed in either one group that will receive an antibiotic called azithromycin or a control group will receive a placebo.
The researchers aim to discover if a 12-month antibiotic treatment affects rates of hospital visits, infections, GP and A&E visits, prescriptions, infection treatment and quality of life for the child and caregiver.
The impact of neurological conditions
Children with neurological impairment may have problems with the brain, spinal cord or nerves that affect movements. However, beyond this, children may be more likely to experience chest infections, leading to a lower quality of life. Therefore, this clinical trial could help doctors make informed decisions on the best treatment options for children with neurological impairments that are vulnerable to chest infections.
Julia Melluish, a parent of 15-year-old twin boys, one of whom has cerebral palsy, said: "It's been a real privilege to be involved in designing the PARROT trial. Repeated admissions to the hospital for respiratory infections are a vitally important issue for many families like mine. As an established member of the PenCRU Family Faculty at the University of Exeter Medical School, I know my experience as a parent carer is valued, respected, and appreciated.
"I feel the opinions of all the parent carers in the group have been heard by the research team and made a fundamental difference to the way the trial has been put together in terms of expectations on participants and the way the outcomes will be measured. The results of this trial could potentially lead to huge cost savings for the NHS and significantly improve the quality of life and chest health of vulnerable neurologically impaired children and young people. So we hope lots of families will want to and feel able to take part."
Recommended Related Articles