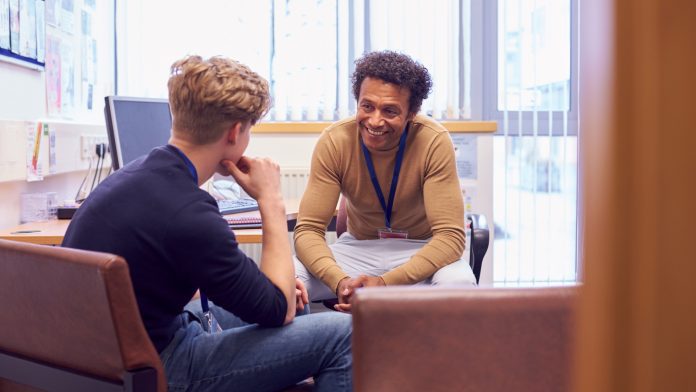 The NHS are fast-tracking mental health support in schools and colleges to address the record demand for services.
More than 2.4 million children and young people will have access to mental health support in schools and colleges one year ahead of schedule. The original ambition was to employ over 500 teams in schools across the country by April 2023, however, this goal was achieved early.
Claire Murdoch, NHS National Mental Health Director, said: "Children's lives have faced enormous disruption over the last two years, which is why NHS staff and partners have worked flat out to fast track the rollout of hundreds of mental health teams in schools and offer support to millions of pupils, a year ahead of schedule."
Making mental health support in schools accessible
NHS mental health support teams are now working in around 4,700 schools and colleges across the country, with 287 expert teams offering mental health support in schools to children experiencing anxiety, depression, and other common mental health issues.
Additionally, 112 teams are in training and will start in schools in the next year, with an additional 104 new teams starting their training in 2022/23, taking the total to more than 500 across the country.
This follows new data that revealed a record number of 650,000 children and young people were in contact with NHS mental health services over the last year – up from 534,000 before the pandemic.
Another driver for fast-tracking mental health support in schools is the hope that early intervention can prevent problems from escalating into serious mental health issues, with health chiefs warning that the isolation and upheaval of the pandemic can be heightened by factors like pressure experienced on social media platforms.
The burden of mental health on children
Minister for Mental Health Gillian Keegan said: "The last two years have been particularly challenging for children and young people, so it's important they can access support as early as possible.
"Our investment is paying off – the £79 million we have provided has allowed the NHS to accelerate the rollout of mental health support teams and expanded community services so tens of thousands more children can get help.
"We've also opened a call for evidence to gather views from people of all ages to inform a new 10-year mental health plan to keep the nation in positive mental wellbeing and I urge people to respond".
Mental health problems amongst six to 16-year-olds in England have risen from around one in nine in 2017 to around one in six in 2021. Around two in five individuals aged six to 16-years-old have also experienced a deterioration in their mental health since 2017.
The addition of mental health support in schools is part of a wider package of NHS support that will now be on offer to children and young people as they come to terms with the pandemic.
Recommended Related Articles