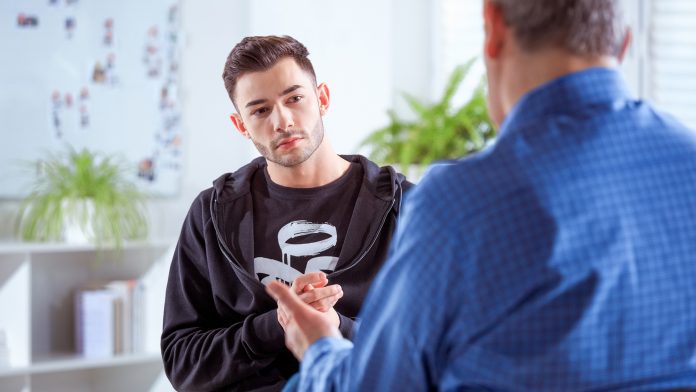 New figures from NHS Digital show a staggering 21.5% rise in the number of people accessing talking therapies from 2020-21 to 2021-22.
NHS talking therapies are confidential mental health treatments delivered by healthcare professionals. There is various talking therapy options for mental health conditions such as stress, anxiety and depression; the therapy type offered depends on your symptoms.
The 'Psychological Therapies: Annual Report on the use of IAPT services, England 2021-22' provides vital data on the Improving Access to Psychological Therapies (IAPT) programme, which offers NICE-approved therapies for mental health.
New data from NHS Digital reveals that in 2021-22, there were 1.24 million referrals to IAPT services, compared to 1.02 million in 2020-21, an increase of 21.5%. Moreover, in 2019-20, 1.17 million referrals accessed talking therapies.
What are talking therapies?
Examples of talking therapies include:
 Guided self-help – where a therapist coaches you as you work through a self-help course.

Cognitive behavioural therapy (CBT) – focuses on thoughts, feelings, what we do and how our bodies feel physically. 
Counselling for depression – standard one-to-one or group support for depression.
Talking therapies are offered in a variety of ways to meet individual needs. Currently, the NHS offer a self-help workbook, an online course, one-to-one in person, on the phone or video or in a group. This support can help feelings of anxiety, hopelessness, panic attacks, worrying, phobias and obsessive thoughts.
Talking therapies can be self-referred or through a medical professional. It can be accessed by anyone registered with a GP and delivered in multiple languages to improve accessibility. Talking therapies are offered to people aged 18 and over; however, some services may provide treatments for 16-17-year-olds. Children and young people have a different service called children and young people's mental health service (CYPMHS).
Increased number of referrals
The figures from NHS Digital showcase that the overall number of referrals was up 24.5% from 1.46 million in 2020-21 to 1.81 million in 2021-22; this is higher than pre-pandemic levels of 1.69 million in 2019-20.
The data also shows that 91.1% of people accessed talking therapies within six weeks, up 1.1 percentage points from 90% in 2020-21.
Furthermore, the number of referrals completing a course of treatment increased by 4.6%. from 634,649 in 2020-21 to 664,087 this year. Individuals completing therapy received an average 7.9 sessions in 2021-22, which has increased from 7.5 in 2020-21.
The data also shows that 50.2% of referrals moved to recovery in 2021-22, down 1.2 percentage points from 51.4% in 2020-21.
Recommended Related Articles