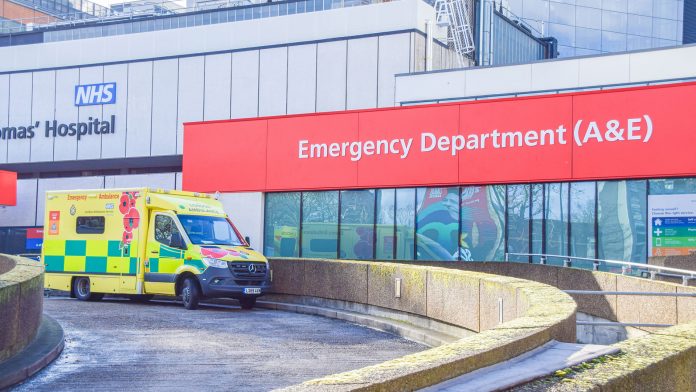 In new plans to tackle the winter season, NHS control centres will open 24/7 to alleviate the pressures on the healthcare system.
NHS control centres and rapid response teams to help people who have fallen at home are just two of the measures that will be introduced during the winter. NHS chief executive Amanda Pritchard said the additional measures would build on the extensive work already underway to prepare for what will be a "very challenging winter." 
The NHS is planning for a challenging winter, with predictions of rising cases of COVID-19 and flu causing worry. The NHS has introduced many interventions to alleviate the pressures including, inviting people for their COVID-19 boosters, more 999 phone handlers and now, NHS control centres.  
NHS control centres for winter
The new 24/7 NHS control centres are expected to be developed in every local area, which will manage demand and capacity across the entire country by tracking beds and attendance. This is the first time where the stock of all activity and performance is monitored.  
These data-driven centres will be led by clinicians and experts to enable rapid decisions for evolving challenges such as diverting ambulances to nearby hospitals that have more capacity.  
Furthermore, local areas will develop hubs dedicated to serious respiratory infections, meaning that patients will receive same-day access to care out of the hospital and create more capacity for hospitals and ambulance services.  
In the winter, respiratory infections, including COVID, flu and acute bronchitis, are more prominent. These conditions are expected to be a significant winter pressure on the NHS, with modelling suggesting they could occupy up to half of all NHS beds in the winter.  
Preparing for the winter
The NHS is preparing for the winter with plans already underway to tackle common winter issues. This includes increasing bed capacity in hospitals and the community and increasing call handlers working in NHS 111 and 999.  
Alongside the NHS control centres, fall response services will be expanded across the country. This will see local teams helping people who have fallen in their homes or care home, rather than trips to the hospital.  
The service will see around 55,000 fewer ambulance trips to the hospital for fallen patients each year. Further remote support will also be provided to deal with incidents in care homes.  
NHS chief executive, Amanda Pritchard, said: "Winter comes hot on the heels of an extremely busy summer – and with the combined impact of flu, covid and record NHS staff vacancies – in many ways, we are facing more than the threat of a 'twindemic' this year. 
"So it is right that we prepare as much as possible –the NHS is going further than it ever has before in anticipation of a busy winter, and today we have set out further plans to step up these preparations – building on our existing plans to boost capacity set out in August this year. 
"Whether it be new services to support people who have fallen at home, hubs to treat respiratory infections, or system control centres helping us to navigate pressures across the entire country, every one of these initiatives will make a real impact on the ground – helping to relieve pressure on frontline staff as well as seeing patients quickly and directing them to where they can receive the best possible care. 
"Vaccines remain an important part of our defence this winter – everyone who is eligible has the power to protect themselves from both flu and covid – so please do book in today if you haven't already". 
Recommended Related Articles