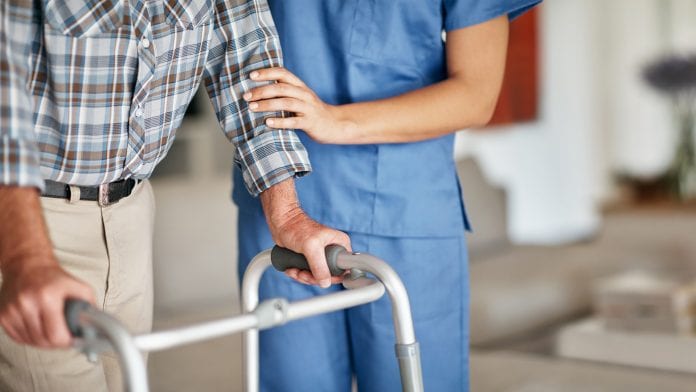 Social care in the UK is set to receive a funding boost of £269m to help support staff and testing as a new variant of coronavirus hits the country.
Staff absence rates in care homes and among care staff are rising rapidly due to the impact of the new coronavirus variant. The new funding will help support the sector, including both care home and domiciliary care providers, by increasing staff and testing.
The government is also issuing infection prevention and control guidance on staff movement in care homes.
Preventing infection
Local authorities have already implemented staffing initiatives to increase capacity and address staffing issues.
Health and Social Care Secretary Matt Hancock said: "This funding will bolster staffing numbers in a controlled and safe way, whilst ensuring people continue to receive the highest quality of care. Since the start of the pandemic, we have taken steps to protect care homes, including increasing the testing available for staff and residents, providing free PPE, and investing billions of pounds of additional funding for infection control.
"Help is on the way with the offer of a vaccine, with over 40% of elderly care home residents having already received their first dose."
The £149m grant announced in December is ringfenced for lateral flow device testing in adult social care.
Minister for Care Helen Whately said: "This additional funding gives a boost to the social care workforce during some of the most difficult days of this pandemic so far. Care workers have been doing the most amazing job throughout the pandemic. In challenging circumstances, they have been caring for some of the people most at risk from this virus with compassion and skill.
"This additional £120m will support social care to cope where there are pressing staff shortages due to the pandemic and comes on top of the £149m to support safer testing. We're continuing to listen to care providers to make sure they have the help they need, from free PPE to extra testing, along with all the work to vaccinate care home residents, staff and the wider social care workforce."