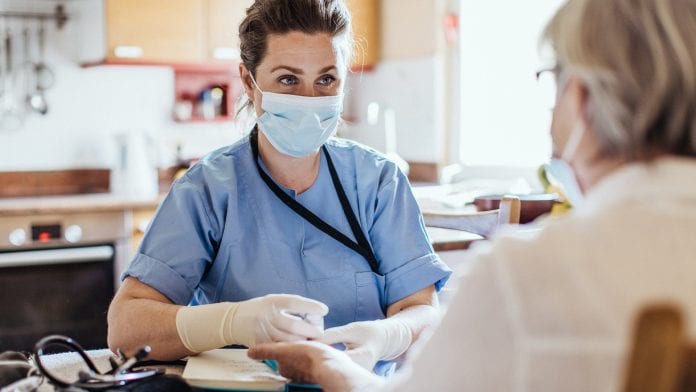 According to a survey conducted by the British Medical Association (BMA), a third of doctors have treated patients with long-term COVID-19 symptoms, including chronic fatigue and anosmia.
3,729 doctors responded to the online BMA survey, of which 1,092 said they had seen or treated patients with what they believe to be long-term COVID-19 symptoms. These symptoms included chronic fatigue, muscle weakness, loss of sense of smell, and concentration difficulties.
Richard Vautrey, chair of the BMA's GP committee for England, said: "With more patients presenting with conditions as the result of infection, it's essential that sufficient capacity is in place to support and treat them. With the growing backlog of non-COVID-19 treatment, the likelihood of a seasonal flu outbreak, and the possibility of a second wave of infections we need to see a more comprehensive long-term plan to enable doctors to care for their patients this winter and beyond."
The survey also asked doctors about their own experiences of COVID-19. Of the 4,120 who responded to the question, 63% said they did not believe they had contracted the virus, 12% had had a diagnosis of COVID-19 confirmed by testing, and 14% believed they had been infected with the virus but had not yet taken a test.
David Strain, co-chair of the BMA's medical academic staff committee, said that while it was not surprising that medical staff have experienced high rates of infection it was still not acceptable. "The increasing evidence that COVID-19 patients can suffer long-lasting symptoms, irrespective of the severity of the initial infection, requires detailed study to understand what optimum treatment would be and, preferably, how to prevent it occurring in the first place," he said.
Further evidence of long-term COVID-19 symptoms
A report by the Mayo Clinic outlines the long-term effects of COVID-19 on the heart, lungs, and brain, noting that imaging tests taken months after recovery from COVID-19 have shown lasting damage to the heart muscle, even in people who experienced mild symptoms. This may increase the risk of heart failure or other heart complications in the future.
The type of pneumonia often associated with COVID-19 can also cause long-standing damage to the alveoli in the lungs. The resulting scar tissue can lead to long-term breathing problems. The report suggests that COVID-19 can also have a severe impact on the brain, causing strokes, seizures, and Guillain-Barré syndrome in people of all ages. The long-term effects of COVID-19 are largely unknown, therefore the Mayo Clinic recommends that doctors closely monitor the organ function of recovered COVID-19 patients.
Empowering patients to understand and report their own health is more important now than ever before. Click here to learn more about patient empowerment.
Recommended Related Articles