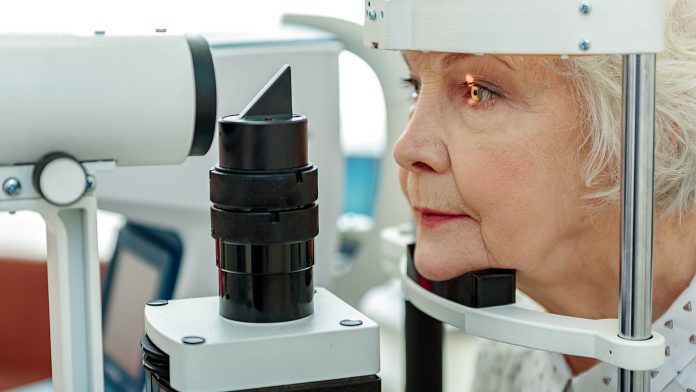 The Wolfson Foundation has awarded £5 million to University College London (UCL) for Oriel, the new hospital aiming to advance eye health. 
The £5 million grant for Oriel will increase the speed of research breakthroughs in eye health and help with overcoming eye healthcare inequalities. The funding will bring researchers and clinicians from the UCL Institute of Ophthalmology and Moorfields Eye Hospital together under one roof for the first time.
Oriel is a joint initiative between Moorfields Eye Hospital NHS Foundation Trust, the UCL Institute of Ophthalmology and Moorfields Eye Charity that will see services move from their current premises near Old Street, Islington to part of the St Pancras Hospital site in Camden.
Changing the future of eye health
The Oriel will be a purpose-built, integrated building that enables patients to experience top-quality care and participate in innovative research. The institute will offer researchers, clinicians, educators and innovators the opportunity to collaborate across disciplines to share expertise and approaches in partnership with patients. Through this collaboration, discoveries and treatments will increase, benefitting patients from around the world.
Oriel will also provide a new flexible learning space, giving practitioners access to cutting-edge technologies, simulations and imaging, and supporting the next generation of clinical practitioners and innovations.
Oriel was granted final NHS and government approvals at the end of 2022 and construction on the new centre will begin in 2023. The new centre will be located in the Knowledge Quarter, a world-class hub for science and innovation.
Paul Ramsbottom, Chief Executive of the Wolfson Foundation, said: "The longstanding partnership between UCL and Moorfields Eye Hospital has created significant improvements in healthcare for eye patients not just in the UK, but throughout the world. By bringing clinicians and researchers together at Oriel, we believe the two institutions will create the ideal platform to generate further breakthroughs in the treatment and prevention of eye disease. We are delighted to be funding a dedicated innovation space at the heart of the new building, designed to foster close collaboration between different teams of scientists."
UCL President & Provost Dr Michael Spence said: "Our researchers at the UCL Institute of Ophthalmology, in partnership with Moorfields Eye Hospital and Moorfields Eye Charity, have been at the forefront of new eye health developments both nationally and internationally, from the first 3D-printed prosthetic eye to gene and stem cell-based therapy which has restored sight lost to eye disease.
"While these achievements are ground-breaking, the current set-up across buildings at two separate sites means that we cannot realise the full transformational power of the partnership between UCL Institute of Ophthalmology and Moorfields Eye Hospital. Oriel will change that. The Wolfson Foundation's award will unleash this untapped potential, leading to new and quicker discoveries and treatments that will improve eye health at a global scale."
Recommended Related Articles