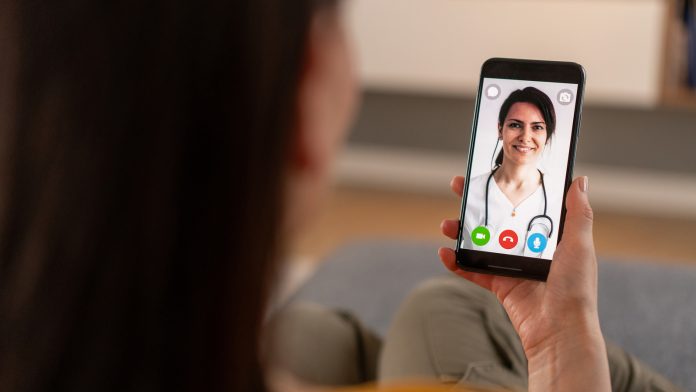 Researchers caution that the rise of telehealth consultation could increase inequalities in access for vulnerable people.
The COVID-19 pandemic forced a shift in everyday life, changing regular in-person activities to be remote. This includes healthcare services with telehealth rapidly transforming how consultations are delivered. Life has returned to a new normal; telehealth has shown its solid position in the healthcare system.
A Staffordshire University study revealed that 89.4% of Allied Health Services plan to continue using telehealth consultations and services beyond the COVID-19 pandemic. The continuation of telehealth consultation could impact over four million patient contacts per week as Allied Health Professionals are the third-largest NHS workforce.
The study was published in International Journal for Equity in Health.
Are telehealth consultations causing health inequalities?
The researchers surveyed 658 participants, including 119 Allied Healthcare Professional service managers who managed 168 services and 539 clinicians. The findings revealed that 87.4% of clinicians and 89.4% of services represented were using telehealth consultations and the majority planned to continue using it.
Barriers to telehealth consultations are a huge driver of inequalities. The participants reported the lack of technological skills for patients is a key obstacle in reducing healthcare disparities. They also described that the lack of technology available to patients is an issue.
On the contrary, the clinicians reported that reduced parking and transport costs to hospital and doctor appointments are a strong patient benefit. This benefit translates to clinicians, with savings in travel time and flexible working. It also reduces potential exposure to communicable infections and diseases.
The researchers concluded that telehealth consultations may be considered inappropriate.
Associate Professor Dr Nicky Eddison explained: "Telehealth consultations have the potential to transform the way AHP services are delivered, empowering service users, offering an increased choice of access and reducing the burden of treatment for service users with long-term health conditions.
"However, we must ensure service users are at the centre of service design, ensuring all voices are heard, and all service users have equity of access to treatment. To ensure this happens, we need standardised, robust guidelines for the provision of AHP telehealth consultations."
Telehealth guidelines aim to support vulnerable patients
To guarantee Allied Health Professionals (AHPs) utilise digitalisation of healthcare in line with the digital framework for AHPs, an AHP strategy for England was recently released. The research team at Staffordshire University stress that it must ensure vulnerable patients do not miss out.
Led by Professor Nachiappan Chockalingam, they are working on new telehealth guidelines to ensure standardisation of process and inclusion. This work follows the team's recently published work exploring UK AHP professional bodies' guidance on telehealth consultations.
Professor Chockalingam said: "Our findings have an impact beyond the United Kingdom and we anticipate that the telehealth guidelines framework to be published later in the year will be of use globally."
Recommended Related Articles