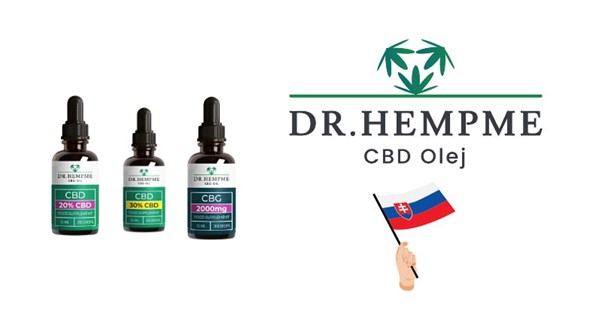 Learn more about purchasing and using CBD oil in Slovakia, including the laws surrounding CBD products and their benefits in this guide.
CBD oil has been gaining popularity around the world as an alternative form of natural medicine. It is known for its many benefits, such as relieving anxiety, reducing pain, and even helping to improve sleep. Many people are turning to CBD oil in Slovakia as an alternative to traditional medicines or supplements.
With the rise in popularity of CBD oil, it is becoming increasingly important to understand the legal implications of purchasing it in Slovakia. This guide is designed to help you understand the laws surrounding CBD oil in Slovakia, as well as to provide advice on where to buy it and how to use it safely.
From understanding the legalities to finding the best product for your needs, this guide will provide you with all the information you need to feel confident about buying CBD oil in Slovakia.
Understanding the Legal Status of CBD Oil in Slovakia
As an EU member country, Slovakia permits the sale, purchase and use of hemp-derived CBD products in line with EU regulations. Such regulations state that CBD supplements must be made from hemp, the non-toxic member of the cannabis plant family and must contain less than 0.2% THC content.
CBD oils, edibles and other forms must all be sold as food supplements rather than as 'medicine'. No medical claims can be made or advertised by CBD companies in marketing materials in relation to the effects of CBD oil in Slovakia. It is classed as a food or dietary supplement only by the EU.
How and where to buy CBD oil in Slovakia
Dr. Hemp Me Slovakia is one reputable supplier of quality CBD oil in Slovakia. With a reputation for excellent hemp extract sourcing and rigorous laboratory testing before a sale, this brand has made a big name for itself in the CBD industry across Europe.
They offer a range of product options to suit all tastebuds and all sorts of customers from beginners to seasoned CBD users with a 30% CBD Oil taking the spot as the most potent product on offer. Shop capsules, gummies, cream, oils and even pet products all via the online store. Delivery to Slovak customers takes just one-two business days using a tracked courier service.
Finding a reputable CBD supplement supplier
Finding a reputable CBD supplement supplier can be a daunting task. It is important to do your research and choose a supplier that is reliable, trustworthy, and has a good reputation.
Here are some tips for finding a reputable CBD supplement supplier:
Do your research. Look for independent third-party reviews of the supplier and the products they offer. Look for reviews of past customers and make sure the supplier has a good track record of customer satisfaction.
Check the supplier's product selection. Look for a supplier that offers a wide range of high-quality CBD products, including tinctures, capsules, edibles, topicals, and more.
Consider the supplier's price. Make sure the supplier's pricing is competitive and in line with the prices of other reputable CBD supplement suppliers.
Ask about the supplier's return policy. Make sure the supplier offers a money-back guarantee or a satisfaction guarantee.
By following these tips, you can find a reputable CBD supplement supplier that has a good reputation and offers high-quality products at competitive prices.
Potential benefits of cannabinoids
Hemp cannabinoids, or CBD, can offer a wide range of potential benefits to users, many of which are backed by scientific evidence. CBD is a naturally occurring compound found in hemp plants, and is non-psychoactive, meaning it does not produce the 'high' associated with cannabis use.
One of the most studied benefits of CBD is its anti-inflammatory and anti-anxiety effects. Research has shown that CBD can help reduce inflammation in the body and has been used to treat a wide range of conditions, including arthritis and multiple sclerosis. It has also been found to be effective in reducing anxiety, which can help improve the quality of life of those suffering from anxiety-related disorders.
CBD has also been found to be beneficial for those suffering from chronic pain, such as those with fibromyalgia or neuropathy. Studies have found that CBD can help reduce pain, as well as reduce the frequency and severity of seizures in those with epilepsy. CBD has also been found to have beneficial effects on the skin, helping to reduce the appearance of acne and other skin conditions.
Additionally, CBD can help to balance hormones in the body, which can help with conditions such as PMS, menopause, and reproductive disorders. Finally, CBD may also help improve sleep quality in those suffering from insomnia or other sleep disorders. Research has shown that CBD can help reduce the amount of time needed to fall asleep, as well as improve sleep quality and duration.
Overall, CBD offers many potential benefits that are backed by scientific evidence. However, it is important to speak to your doctor before using CBD as a treatment for any condition.
Safety considerations when taking health supplements
Safety considerations when taking health supplements are very important. Here are some tips to help ensure you stay safe:
Read the label: Before taking any supplement, read the label carefully to ensure that it is appropriate for you and that it does not contain any ingredients that could cause a reaction.
Talk to your doctor: If you are taking any medications or have any serious health conditions, it is important to talk to your doctor before taking any supplements.
Follow the instructions: Take the supplement as directed on the label and do not exceed the recommended dosage when starting out.
Check for interactions: Some supplements can interact with certain medications, so it is important to check for interactions with your doctor or pharmacist before taking a supplement.
Quality control: Always buy supplements from reputable companies that have quality control measures in place.
Recommended Related Articles