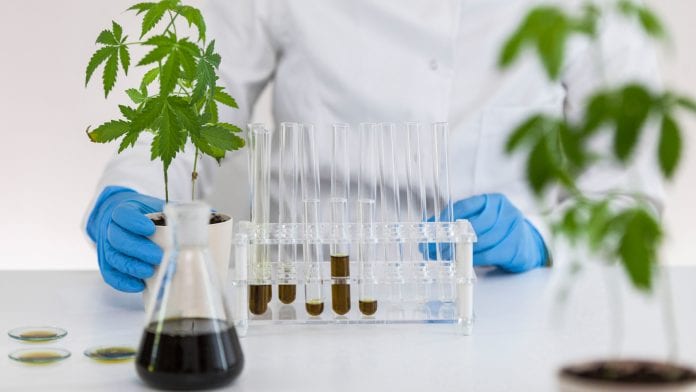 A campaigner has urged the UK government to improve access to medical cannabis prescriptions as restrictive guidance from NICE and the BPNA has meant that no new NHS prescriptions have been written for the last two years.
Hannah Deacon, mother to Alfie Dingley – a young boy who suffers from refractory epilepsy, has written an open letter to the UK Government urging it to improve access to medical cannabis prescriptions in order to help families who are struggling financially during the COVID-19 pandemic.
In November 2018, the UK Government introduced a law change to enable the legal prescription of cannabis-based medicinal products (CBMPs) for the first time. Since then, there has only been around 400 private prescriptions and two NHS prescriptions.
The impact of COVID-19 on medical cannabis patients and families
In her letter, Deacon raises concerns regarding families who have been left to struggle during the COVID-19 pandemic, citing the problem as a 'national disgrace'.
Deacon writes: 'To the best of my knowledge access to medical cannabis on the NHS is totally blocked, forcing families to fund raise to pay thousands of pounds a month for a medicine that is legal here. It also means that the health of patients is under threat. COVID-19 has merely exacerbated these health and economic inequalities…
'Together with End Our Pain campaign, I support many families every day who now must access this medication privately and fundraise to be able to pay for their children's medicine. This fundraising activity has become impossible due to COVID-19. Only a few days ago we have seen a child in intensive care because her mother could no longer pay for her treatment. Only due to an exceedingly kind donation can she carry on the treatment for a few more months and has managed to get her child home and safe for now.'
The letter continues: 'Living alongside COVID-19 for the foreseeable future will mean stark choices for these families. We need to make sure the needs of those with severe and enduring illnesses are not overlooked. This is about timely and early intervention, prevention and ensuring the right medicine is accessible.
'The plight of our children and need for medical cannabis is so much more than strategy, taskforces, or policy announcements.'
Government response
Dominic Raab has responded to Ms Deacon's letter saying that there is 'strong scientific evidence that cannabis can harm people's mental and physical health, and damage communities.'
His letter states: 'It is crucial that this country keeps in step with the latest scientific evidence, so that patients and their families have access to the most appropriate course of medical treatment.
'The government understands the concerns and anguish of patients and their families who suffer on a daily basis. It welcomes the rapid process that has been made and looks forward to further rapid progress in this area so patients receive the best, most appropriate treatment and medication, supported by robust evidence.
'The decision whether to prescribe an individual with medicinal cannabis is therefore not a political or financial decision, but a decision by a medical expert, who will have considered whether it is the most effective treatment based on an individual's particular condition.'
Regarding Raab's reply, Deacon said: "It was incredibly insulting. He was talking about the recreational use of cannabis, which is not what we are talking about. We are talking about a plant-based medicinal oil that stops children having seizures. It shows a complete lack of empathy and understanding of what the families are going through".
A group of scientific experts on cannabis have recently put forward a medical cannabis white paper exploring how the integration of CBMPs into UK healthcare can be accelerated.