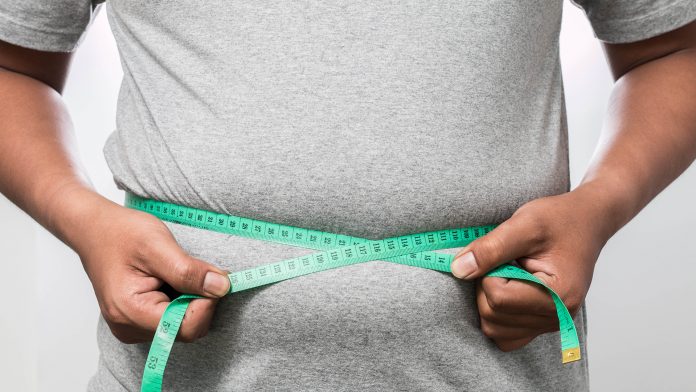 A new weight-loss drug will be available to thousands of patients on the NHS as part of a specialist weight management service.
According to clinical studies, the weight-loss drug help people reduce their weight by over 10% when used alongside support from a multidisciplinary team of health professionals. The team of professionals includes experts on lifestyle interventions who will help patients monitor the potential side effects of the drug. 
The weight-loss drug is called Semaglutide, sometimes known as also called Wegovy. Semaglutide has been approved for use by the National Institute for Health and Care Excellence (NICE) but is recommended alongside a reduced-calorie diet and increased exercise. 
Obesity places a significant burden on the NHS
According to the 2019 Health Survey for England, 28% of adults in England were obese, and 36% were overweight. It is estimated that obesity in the UK has cost the NHS £6.1bn and has cost a further £27bn to wider society. 
The new NHS programme is aimed only at adults with at least one comorbidity related to their weight. Patients must have a body mass index (BMI) of at least 35kg/m2 to qualify for a prescription. Weight-related comorbidities include conditions such as dysglycaemia, hypertension, dyslipidemia, obstructive sleep apnoea and cardiovascular disease. 
How does the weight-loss drug work?
Semaglutide mimics a hormone called glucagon-like peptide-1 (GLP-1), which is released after eating. The release of GLP-1 makes people full and therefore suppresses the patients' appetite, lowering their overall calorie intake. Patients on the programme will be provided with pre-filled pens containing Semaglutide, which will be injected once a week. 
"For some people losing weight is a real challenge which is why a medicine like Semaglutide is a welcome option. It won't be available to everyone. Our committee has made specific recommendations to ensure it remains value for money for the taxpayer, and it can only be used for a maximum of two years," said Helen Knight, director of medicines evaluation at NICE. 
Researchers tested the weight-loss drug in a series of randomised blind clinical trials. Results from the study showed that participants who used semaglutide lost 12% more weight on average than participants who were given a placebo. However, patients who were given semaglutide reported several negative side effects, including gastrointestinal disorders such as nausea, diarrhoea, constipation and vomiting. 
NICE guidance has stipulated that Semaglutide can only be prescribed for a maximum of two years as part of the specialist weight management service. An independent committee made their final recommendations for the weight-loss drug in June 2022, but NICE has only recently published its final guidance in preparation for the drug's launch in the UK. 
"We are pleased to finally publish our final guidance on Semaglutide, which will mean some people will be able to access this much talked about drug on the NHS," concluded Knight. 
Recommended Related Articles