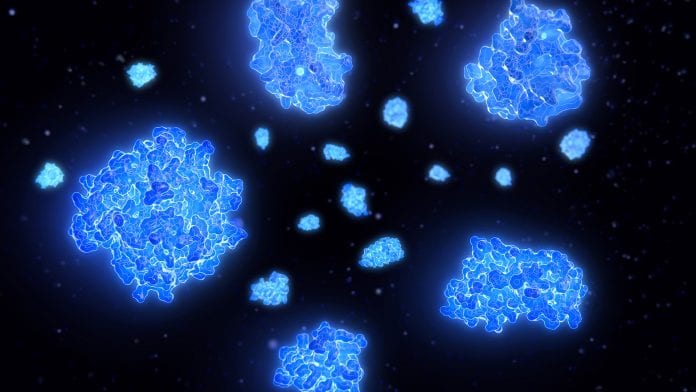 Tetra Bio-Pharma's drug ARDS-003 has been cleared by the FDA for human trials to target sepsis and ARDS.
IT has been months in the making, but biopharmaceutical company Tetra Bio-Pharma has received the green light from the US Food and Drug Administration (FDA) to begin a Phase 1 trial with human subjects for its investigational therapeutic drug ARDS-003, after successfully completing safety studies. With government funding expected to follow, the company is well positioned to accelerate its sepsis and acute respiratory distress syndrome (ARDS) drug development. The novel drug is intended to treat cytokine storm, an uncontrolled immune response with potentially deadly consequences.
Making the grade on the toxicology studies was an exciting and critical step in the development of ARDS-003, given that as few as one out of 1,000 compounds ever crosses the threshold into Phase 1 human trials. Based on the safety data, both the active ingredient and the sterile injectable drug product ARDS-003 are both considered safe for use in humans. These plateaus are also required to submit a Clinical Trial Application in Canada and an Investigational New Drug (IND) application in the USA for a Phase 1 trial. The toxicology programme was designed to meet the standards set by the International Council for Harmonisation (ICH) for enabling a first-in-human clinical trial; and included general toxicology data for two species, specific studies to assess toxicity in major organ systems (cardiovascular, respiratory, nervous system) and genotoxicity. Studies investigating the metabolism and kinetics of distribution were also completed.
The impact of COVID-19
As the severity of the COVID-19 pandemic became increasingly apparent in March 2020, Tetra felt a responsibility to join the global effort to fight the pandemic. As the world was beginning to realise the crushing reality of the virus, Tetra's team of scientists had already started to connect the dots, taking 12 years of their peer-reviewed research into sepsis to develop a drug candidate that would potentially treat the cytokine storm which can lead to acute respiratory distress syndrome, a dire symptom of COVID-19.
So what is the connection between COVID-19, sepsis and ARDS; and why does Tetra Bio-Pharma have a first mover advantage?
Our body's own immune system is generally efficient in fighting infection. It is estimated that 80% of those infected will be able to fight the infection and recover from infections like COVID-19 at home; yet for others, the disease can turn deadly.
The pandemic has directed unparalleled attention towards what happens when the immune system rages out of control. Along with triggering a more intense focus on solving the public health crisis comes greater interest and shared knowledge about inflammatory conditions adjacent to COVID-19, such as sepsis, pneumonia and more. While vaccines are dominating the news cycle, they are not a magic bullet. Understanding what can happen to the immune system and finding ways to mitigate the deadly symptoms are important in easing suffering and preventing long-term or even deadly consequences.
Cytokine storm
When we fight an infection, our body's natural immune system responds by releasing cytokines, small proteins which signal our immune system to start working. Under normal circumstances, this is how it should function. The problem begins when too many cytokines are released, putting the inflammatory response into high gear. When the immune system goes rogue, as it can in contagious infections like COVID-19 and others, it will destroy healthy cells along the way. This inflammatory response is called a 'cytokine storm' and it is believed to be a factor in the mortality rate of up to half of all severely affected COVID-19 patients.
Clinically, cytokine storm is frequently seen in intensive care units, but it is not exactly a household word. However, it is only too familiar to the researchers at Tetra Bio-Pharma. They have been studying inflammation for more than 12 years, publishing extensively in peer-reviewed journals; as they pursue effective treatments for cytokine storms associated with infectious and non-infectious diseases that can lead to acute respiratory distress syndrome (ARDS). Within the context of the coronavirus, Tetra's ARDS-003 will target symptoms of the disease – such as exaggerated inflammation – rather than its origin, to reduce the severe outcomes of respiratory and multi-organ failure.
ARDS-003 is an optimised sterile nano-emulsion of a synthetic cannabinoid compound which meets pharmaceutical quality standards for an intravenously administered drug in the treatment of systemic inflammation responses, including:
Systemic inflammatory response syndrome (SIRS)
Moderate and severe sepsis
Septic shock
Cytokine release syndrome (CRS) and cytokine storm syndrome (CSS)
Acute respiratory distress syndrome (ARDS)
Multi-organ dysfunction syndrome (MODS)
In an article in Forbes Magazine, Dr Randy Cron MD PhD, of the University of Alabama at Birmingham, explained: "Cytokines are inflammatory immunologic proteins that are there to fight off infections and ward off cancers, but when they are out of control, they can make you very ill." He adds: "[W]hile we are attempting to develop vaccines for COVID-19 and are trialling novel or re-purposed antiviral therapies for COVID-19, let us also not forget to treat the patient with all we have to offer to help save lives. We need to address the immediate needs for the significant numbers of patients becoming critically ill in the current pandemic."
Research, development and treatment
Tetra Bio-Pharma is the first endocannabinoid system (ECS)-based biotechnology company tackling sepsis linked to COVID-19, pneumonia, tumours and other conditions. Tetra intends to optimise its clinical programme to rapidly bring ARDS-003 to the market and tackle this global crisis. Its plan is to seek a marketing claim for sepsis and ARDS; and to rapidly adjust the clinical programme by navigating through the Sars-CoV-2 regulatory paths. Because sepsis and ARDS are life-threatening, the expedited regulatory pathways would be available to ARDS-003, independent of a vaccine campaign success rate.
What has Tetra achieved thus far? Preclinical studies have already demonstrated significant anti-inflammatory effects in models of acute sepsis. A research collaboration between Tetra, the George Mason University's National Center for Biodefense and Infectious Diseases (NCBID) and Targeted Pharmaceutical LLC will build on this and allow the joint research teams to study ARDS-003 against other viral-induced cytokine release syndrome conditions that lead to ARDS and sepsis, such as those caused by Influenza A. Tetra currently owns 20% of the USA biotechnology company; and its preclinical group is also looking to expand its CRS research to include cancer and immunotherapy-induced sepsis and ARDS.
Partnering with the George Mason University was a significant accomplishment for the young biotech firm. The NCBID at Mason focuses on host-pathogen interactions using proteomics and nanotechnology as they are applied to diagnostic, therapeutic, and vaccine development. The prestigious institution conducts pioneering research on infectious diseases including diagnostic, therapeutics, and vaccine development. The Biomedical Research Lab (BRL), one of 13 Regional Biocontainment Laboratories in the US, performs breakthrough research in infectious diseases as well as emerging and potential bio-threat agents.
Joining forces with Mason on this research will allow the evaluation of ARDS-003 both with and without antiviral drugs, to prevent and treat SARS-CoV-2 infection in animals. The research will be undertaken under the leadership of Dr Lance Liotta, Scientific Advisor at Targeted Pharmaceuticals LLC., and Professor at George Mason University. Dr Liotta serves as Co-Director and Co-Founder of the Center for Applied Proteomics and Molecular Medicine (CAPMM) at George Mason University, and served as Deputy Director of the National Institutes of Health.
The dangers of sepsis
When it comes to sepsis, the unmet medical need is dramatic and far reaching. According to the World Health Organization (WHO), in 2017 there were 48.9 million cases of sepsis and 11 million sepsis-related deaths worldwide, accounting for roughly 20% of all deaths globally. The WHO describes sepsis as a life-threatening multi-organ dysfunction caused by the immune response to an infection. When not treated adequately, it can result in septic shock, multiple organ failure and death.
Hospitalisation due to infection is also a common complication for patients living with cancer. Immunosuppression in cancer patients, whether resulting from cancer therapy or due to the cancer itself, leads to severe infection, which is a frequent cause of death in these patients. More than one in five sepsis hospitalisations is cancer-related; and sepsis is associated with 8.5% of all cancer deaths. In addition, the readmission rate of 30 days after hospitalisation is higher after a cancer-related sepsis admission (23.2%) than a non-cancer-related sepsis admission (20.1%). Sepsis and the related exaggerated inflammatory reactions also have a pharmacoeconomic impact on costs of health care of cancer patients.
Trauma-related sepsis is another area of unmet medical need; and is responsible for approximately six million deaths per year worldwide. Trauma-associated tissue injury triggers an inflammatory response which is required for healing and defence against bacteria and viruses. In addition, the operative procedures promote further pro-inflammatory response. These responses can become exaggerated leading to SIRS or sepsis and septic complications, such as ARDS and MODS. 39.5% of deaths which happen following trauma occur in the hospital. Despite current modern healthcare, mortality associated with post-traumatic sepsis in the hospital remains between 19.5% and 23% of septic trauma patients.
"Tetra is committed to developing ARDS-003 as a new therapeutic to reduce the severity of the exaggerated inflammatory responses that lead to sepsis and acute respiratory distress", says Tetra CEO and CRO Dr Guy Chamberland. "Our science and innovation in this field is among the top in the world and recent preclinical studies show that this drug will also play a role in post-survival patient care, which is equally challenging and vital. I am very confident that this drug will play a significant role in addressing the needs of patients, families, the medical community, health systems and of course our shareholders."
Steeve Néron
Tetra Bio-Pharma
+1 833 977 7575
sneron@tetrabiopharma.com
This article is from issue 16 of Health Europa. Click here to get your free subscription today.