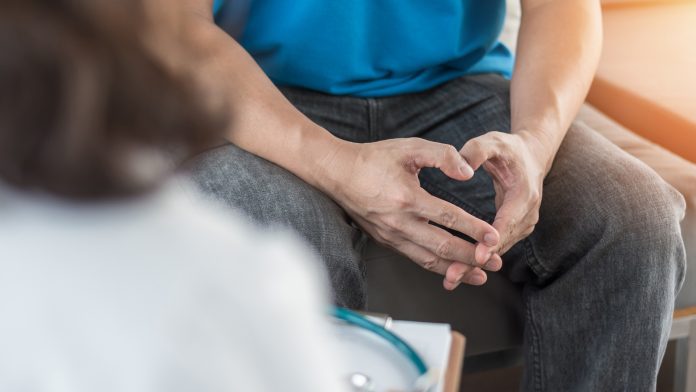 New data from NHS England illuminates a surge in men having prostate cancer treatments compared to one year ago. 
NHS figures show that almost 4,000 men received prostate cancer treatments in August 2022 (3,898) compared to just over 3,000 in the same month in 2021 (3,057). It is understood that the increase reflects various awareness campaigns, leading to more people talking about cancer checks.  
Prostate cancer develops slowly and most people may not have any signs or symptoms. However, symptoms can include an increased need to pee, straining and a feeling that your bladder has not fully emptied. Prostate cancer treatment is dependent on individual circumstances; however, options can include surgery, radiotherapy, and hormone therapy. 
More men are receiving prostate cancer treatment than ever
More people are receiving urological checks, including for prostate cancer, with over 40,000 more between August 2021 and August 2022, compared to the year before (243,043 in the year ending August 2022 compared to 202,252 in the year before). 
This surge follows the launch of a UK campaign that encourages men to use the charity's prostate risk checker tool. It was launched in February and has since been used over a million times and is thought to have helped an extra 1,800 men receive a diagnosis. 
Speaking ahead of her King's Fund appearance, NHS Chief Executive Amanda Pritchard, said: "Talking about cancer saves lives – thanks to campaigns and tens of thousands more people coming forward for checks, we have treated increasing numbers of men with prostate cancer over the last year. 
"This is good news for men and their families because getting treated at an earlier stage dramatically increases your chances of survival – early detection of prostate cancer has a near 100% survival rate. 
"We are determined to detect even more cancers at an earlier stage when they are easier to treat and we are continuing to introduce new and convenient ways for people to get checked, including through pharmacy checks on the high street and the rollout of one-stop shops for tests in the heart of local communities. 
"This 'Movember', we are encouraging men to get checked when they have health concerns – it is really easy to assess your own risk of developing prostate cancer through the online risk checker". 
Bringing more awareness to men's health concerns
The NHS continues to invest in early diagnosis campaigns and plans, including piloting high-street cancer checks in pharmacies and cancer symptom hotlines. These campaigns are having life-changing effects, improving prostate cancer treatment rates and other cancer care.  
Minister for Health Helen Whately said: "It is vital men come forward for prostate cancer checks if they have symptoms as the sooner cancer is detected, the better the chance they can make a full recovery. 
"I am pleased a record number of men have been checked and that our community diagnostic centres have delivered over two million extra scans, tests and checks – including for cancer". 
Furthermore, health chiefs have doubled spending on cancer awareness campaigns since the pandemic. The NHS recently launched the latest phase of the Help Us Help You campaign to encourage people to get checks for cancer.  
Recommended Related Articles