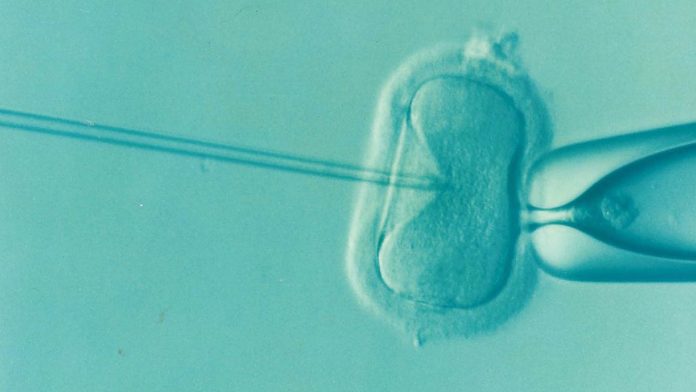 Fertility Europe is working to make safe, fair, and efficient fertility treatment a reality for all who want it. Anita Fincham tells Health Europa how.
The World Health Organization recognises infertility as a 'disease of the reproductive system defined by the failure to achieve a clinical pregnancy after 12 months or more of regular unprotected sexual intercourse'. The precise burden of infertility is unknown, but estimates by IVI, a world leader in assisted fertility treatment, put the number of couples experiencing fertility problems at some 90 million – a fact which is contributing in no small part to population decline across much of the globe.
This is particularly true of Europe, which has found itself on the brink of a population disaster. In 2016, the total average fertility rate in the EU stood at just 1.6 births per woman, well below the 2.1 'replacement level' needed if the population is to sustain itself between generations without migration. Against this background, Fertility Europe advocates for access to fertility treatment that is efficient, safe and fair – not just for patients but also for the children born from treatment, their siblings, and donors. Not-for-profit and pan-European, the volunteer-led organisation is committed to improving awareness of infertility issues, bringing together patient associations, and engaging stakeholders in fertility protection activities and education.
Speaking to Health Europa, Fertility Europe's Anita Fincham reflects on the funding obstacles to fertility treatment and health services, and explains why greater recognition of infertility as a medical condition is vital to breaking down the culture of silence which prevents patients from receiving the care and support they need.
How does Fertility Europe work to improve the rights of individuals affected by infertility?
Fertility Europe is an umbrella organisation that represents the national associations for infertility patients. We have two aims:
To put infertility high on the agenda of European decision makers and encourage joint action to address it; and
To provide a platform for patients to exchange experiences, work on projects, share examples of best practice, and support one another.
Most of the associations we represent are led by volunteers; however, a few lucky ones receive state support and are able to afford paid staff. Most of these employees and volunteers have personal experience of infertility.
When we meet – as we did in Valetta, Malta, in March – we showcase the achievements of each organisation and demonstrate how good practice can be passed on to others. These meetings help us to understand what life is like for patients in other countries, because there is not enough information on what treatments are available in each country, what the logic is behind the treatment, and the considerations decision makers take into account when defining the law. Armed with this knowledge, we can be more effective advocates for infertility patients when in discussion with other European institutions.
What are the main barriers in access to fertility treatment in Europe?
According to the 2017 European Policy Audit on Infertility (EPAF), which to our knowledge is the most comprehensive publication on European infertility policies, the main barriers to fertility treatment in Europe are availability and the law, both of which vary between countries. In Germany and Malta, for example, you cannot freeze embryos; in France and Sweden, you are not legally allowed to donate embryos; and in Poland, the law forces donation, which is quite extreme.
In addition to the law, there are often long waiting lists for various kinds of treatment, especially in those countries – such as France, Sweden, Spain and the UK – that set their own legal eligibility criteria. In some countries these criteria are quite liberal, but often there are separate eligibility criteria for publicly funded treatments. Typically, these include age, BMI and hormone levels but also non-medical factors such as marital status or sexual orientation – criteria that we do not consider to be fair or to improve safety. In Germany, for instance, married couples receive a higher level of reimbursement than non-married couples, while in the UK, Sweden and Spain access to state funding is sometimes denied to couples who already have children from previous relationships.
In terms of reimbursement through state funding, the UK has probably the best set of regulations in the European Union, although state funding is unfortunately disappearing. The National Institute for Health and Care Excellence (NICE) recommends that three reimbursed cycles of IVF be available to all patients, but only Scotland currently provides this. Access to IVF is thus restricted to those who can afford it.
Unjustified restrictions lead to inequalities, but they don't prevent patients from trying to have children. Patients in Germany don't stop seeking donors just because it isn't allowed in their home country; they simply go to countries where it is allowed, instead, or else they look for informal, accidental donors. The first scenario requires them to pay, and thus their treatment is again defined by what they can afford, while the second endangers both the health of the mother and the health of her child. This behaviour may be considered irresponsible, but it is itself the result of irresponsible, unfair laws.
On top of that, we know that funding fertility treatment has economic benefit. Belgium, for instance, reimburses six cycles of IVF because it knows that doing so is less expensive than treating children born prematurely because of too much pressure or the number of embryo transfers. Moving funds to treatment ensures that both the patient and the doctor take a more relaxed approach, which results in in easier, safer pregnancies that can be carried to term.
How much is understood about infertility as a medical condition? To what extent does a lack of education play into the silence and stigma surrounding infertility?
At Fertility Europe, we believe that access to treatment would be much more straightforward if infertility was established and widely acknowledged as a disease, as defined and supported by the World Health Organization. It's commonly accepted to treat any sort of medical condition that can be treated and with a proven therapeutic outcome. In much the same way, fertility treatment should be offered to people who are unable to conceive, regardless of lifestyle choices like age or single parenthood or sexual orientation. Infertility patients are patients and should be treated as such.
Unfortunately, stigma varies between countries and is in many ways dependent on regulation and funding. To give you an example, IVF was for a long time looked down upon in Poland because the Catholic Church declared it a sin. State funding, although available only for a short period of three years' time and sadly discontinued, has changed public perception of infertility itself as well as infertility treatments.
What specific measures would you like to see introduced at an EU level to improve access to fertility treatment?
Firstly, Fertility Europe would like to see infertility recognised as a medical issue and those who struggle with it recognised as patients. Doing so would allow their needs to be met without bias, and would facilitate fairer, safer, and more efficient treatment. This would promote a responsible legal framework for fertility treatment rather than a 'lottery' organised by local governments who are influenced by non-medical and non-patient-centred factors.
Secondly, we need further research and studies to identify what the best regulatory solutions are, but we also need to listen to patients and doctors. During European Fertility Week 2017, our #40reasons campaign highlighted why fertility is important to people in Europe. Fewer and fewer children are being born on the continent, and it is important to remember that fertility treatment is just one part of the solution.
Finally, we would like to see policymakers introduce social- and work-related legislation to make it easier for people to make the decision to have children earlier, which could go some way to reducing age-related infertility. Better child support for working parents, for example, could encourage people to think responsibly about having children in their late 20s or early 30s – rather than finding out in their late 30s or early 40s that they need treatment.
At the same time, we strongly believe that fertility treatment should be available to those who make the decision to wait. This is a twofold issue and one on which we are focusing a lot of attention, but being a volunteer-based organisation we have limited means.
Anita Fincham
Office Manager
Fertility Europe
www.fertilityeurope.eu
This article will appear in issue 5 of Health Europa Quarterly, which will be published in May.