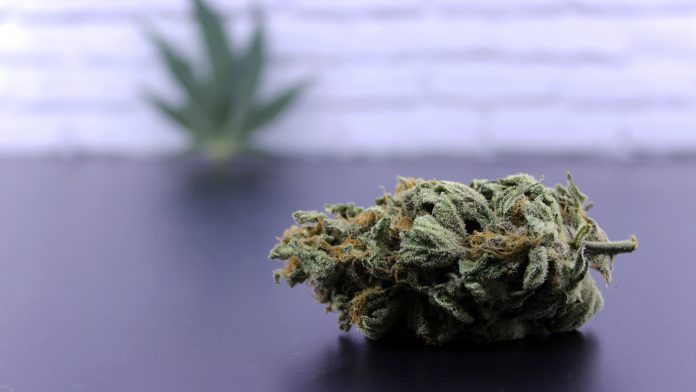 Although regulatory reform has occurred across Europe, many patients still experience barriers regarding accessing medical cannabis, here Prohibition Partners explores further.
Prohibition Partners explains how legislation intended to improve availability of accessing medical cannabis for patients is being hindered by a lack of education in clinicians and regulators.
Since 2010, political developments and national conversations on accessing medical cannabis have changed radically across the continent. This has paved the way for more and more European countries to develop legal access programmes for patients with a range of conditions and establish an increasingly prosperous industry in the process. Things are moving quickly. A version of Moore's law is at play throughout Europe, with legislative change on cannabis doubling in frequency each year.
According to data collected for The European Cannabis Report™ 4th Edition, Europe's medical cannabis market could be worth more than €58bn by 2028, more than Apple's European revenues last year. Predicted high consumption rates, pharmaceutical standards and premium pricing are all contributing to a high market valuation.
Developments on the continent
The economic potential of the market is significant across the continent, with Germany leading, both in terms of bulk imports and potential market value. It recently announced the allocation of domestic production licences – a significant milestone for the domestic and international market. The Netherlands, a pioneer in progressive cannabis policies, still retains a large slice, responsible for 18% of the world's total medical cannabis exports.
Italy, Denmark and Switzerland have introduced new measures that will support the establishment of a domestic cannabis industry. Greece and Portugal, both ideal climates for cannabis cultivation, aim to develop production and export industries to help support their ailing agricultural sectors.
The UK and the impact of Brexit
There are concerns about the impact of Brexit within the UK's medical cannabis community, but unlike established developed industries, no-deal will not risk the sustained growth of the legal cannabis industry in the UK, nor across Europe.
The UK Government has strongly hinted at regulatory alignment post-Brexit, and with significant pressure to improve access to medical cannabis from Britain's patient groups and political community, it is likely that any forthcoming European regulations will also be adopted, or at least closely reflected.
Interestingly, the UK has emerged as an unlikely leader among the world's biggest cannabis exporters, claiming a remarkable 64% market share, according to the UN, albeit that cultivation is essentially monopolised by GW Pharmaceuticals, who use cannabis to produce the oromucosal spray Sativex.
More challenging is the UK's domestic regulatory framework. To date, only a small number of patients have actually secured prescriptions for medical cannabis; almost entirely in the private medical sector. Even fewer have secured cannabis-based medicines. Patients are concerned over the complex and convoluted route to product, as well as the lack of access on the NHS.
How legislation can stifle patient access
In both the UK and Ireland, legislation has been pushed through without a long-term execution plan, resulting in low patient numbers and prohibitively high prices. In truth, the issue of patient access is, in fact, widespread across Europe. Legislation is being introduced without formal and thoughtful implementation for the distribution of cannabis-based medicines.
Governments are still reacting to patient campaigns and media focus, rushing through legislation without considering how to educate clinicians and regulators, or how to provide secure and affordable access for patients. The result is a patchwork of different programmes across Europe with varying degrees of success.
Germany has managed to overcome early stumbling blocks to open its medical cannabis programme and get cannabis flower and oils in the hands of an estimated 45,000 patients – accounting for the lion's share of Europe's current prescriptions.
Italy and the Netherlands account for the second and third largest share. Each of these countries' health systems has established a cannabis focused governmental body, committing resources and efforts to improve the medical cannabis access framework. Between them, they are expected to provide access to nearly 225,000 patients by the end of 2019.
While progress is slow at the parliamentary level having been delayed a multitude of times, medical cannabis and the considerable benefits it can bring to patients across a number of conditions is very much on the political agenda in Europe. Guidance from Europe will give more conservative countries the confidence to move legislation forward.
The European Parliament tabled a resolution to create an international framework for the use of medical cannabis, after establishing a formal definition of the drug earlier this year – and it is likely that the new crop of MEPs elected this summer will continue on this trajectory. There are clear reasons for optimism around further legislation in Europe as more countries implement progressive policies.
Daragh Anglim
Managing Director
Prohibition Partners
+44 203 928 2812
info@prohibitionpartners.com
Tweet @prohibition_p
https://prohibitionpartners.com/
Please note, this article will appear in issue 10 of Health Europa Quarterly, which will be available t read in July 2019.