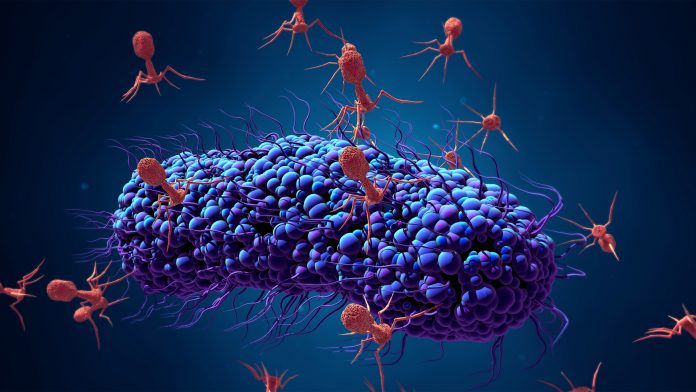 A small Norwegian R&D company are making monumental strides in the global fight against multi-drug resistance, constructing the world's first large-scale plant for producing bacteriophages.
In the Northern Norwegian Lofoten archipelago, well above the arctic circle, the world's first large-scale bacteriophage plant with regulatory approval for pharmaceutical production is currently being built. The production plant is the logical next step for a company that, during the last 12 years, has made significant headway in efficiently utilising bacteriophages to control problematic bacteria.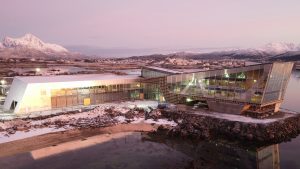 What are bacteriophages?
Bacteriophages, being the world's most numerous organisms, are found everywhere around us, within us and in the food we eat. For every strain of bacteria there are bacteriophages that specifically target these bacteria. The most important role in nature for these highly specialised viruses is to ensure that no single bacterium become too dominant in the environment.
Its strategy is numbers. Given the opportunity and the right circumstances, bacteria will naturally multiply. This increases the chances for one of these bacteria to eventually collide with a bacteriophage of just the right kind. Microbiological warfare ensues. The bacteriophage will attach itself to the bacteria and inject its DNA into it. New bacteriophages will multiply inside the bacteria, dissolve it, and be released to attack new bacteria. The process is swift. A bacterial outbreak can be completely wiped out within hours.
Except from in certain former Soviet states, bacteriophage therapy has not been a part of modern medicine since the invention of penicillin. The ever-increasing threat of antibiotic resistance, however, has changed this. Because when multi-drug resistant bacteria can no longer be stopped by antibiotics, there are still going to be bacteriophages that can do the job.
ACD Pharma has identified and successfully utilised bacteriophages to kill multi-drug resistant Klebsiella pneumonia bacteria in vitro. The research effort has been part of the ongoing KlebGap project where ACD Pharma has partnered with leading medical and scientific institutions in Norway and abroad, in order to examine new strategies to handle increasing multi-drug resistance in Klebsiella pneumoniae, a bacterium that can cause pneumonia and sepsis.
"Bacteriophages can be extremely efficient weapons against harmful bacteria, of that there is no question. However, there is still a long way to go before such medicines are readily available, not least because there is still no international regulatory framework to approve phage-based medicines. There are positive developments on regulation, though, and we are working together with the Norwegian Medicines Agency to do our part in stressing the issue", said COO Simon Brink.
Fighting MDR bacteria
A multi-disciplinary report on the possibilities related to MDR and bacteriophages was handed to the then Prime Minister of Norway Erna Solberg last year, urging an effort to make the field a national priority both in terms of further research and the building of a new industry. The report was a collaboration between ACD Pharma and UiT The Arctic University of Norway, The University Hospital of North Norway, The Norwegian Veterinary Institute, The Association of the Pharmaceutical Industry in Norway as well as The Norwegian Cancer Society.
The report outlines several ways, other than regular medical treatment, that bacteriophages can aid the efforts against MDR. Among them are the use of bacteriophages to reduce the carrier status of MDR bacteria in healthy patients.
"The possibilities are many, not least in farming and aquaculture, which is where our work started. The massive use of antibiotics in industrial food production is one of the drivers of MDR, and bacteriophages can absolutely help reduce the need for antibiotic treatments", said Brink.
ACD Pharma launched the world's first bacteriophage product for use in aquaculture in 2018. This is not a veterinary pharmaceutical for treating disease, CUSTUSYRS is rather a biocontrol product used to prevent specific bacteria from reaching high density in aquaculture farm water, thereby preventing onset of disease and subsequent antibiotic treatments.
Norway is the world's largest producer of farmed salmon, and the ACD Pharma bacteriophage project was initially started in order to explore bacteriophages as a new tool in fish health. The efficacy of CUSTUSYRS and the technological platform developed alongside it, has spurred the company on to build its new large-scale production facility in Lofoten and invest heavily in building a strong development team. Its focus now also spans human health and agriculture, while maintaining the pursuit of commercial opportunities in aquaculture.
"Efficient vaccines have more or less eradicated the use of antibiotics in Norwegian fish farming, but we know from our own history, and from aquaculture in other countries, that new diseases may occur and that bacteria may change over time. At that point our only defence is antibiotics until a new vaccine is approved, which is a process that takes years. In the meantime, we cannot revert to using antibiotics in the scale that we did in the eighties and early nineties", said Brink.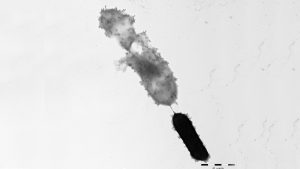 While CUSTUSYRS targets the bacterium Yersinia ruckeri that causes yersiniosis in salmon, several similar products are in the short-term pipeline. One of the target bacteria is Moritella viscosa, where changes in the bacteria over time has rendered existing vaccines less effective, causing an increase in outbreaks on Norwegian fish farms. ACD Pharma expects to be able to launch the Moritella product later this year.
The bacteriophage plant in Lofoten is expected to be up and running in 2023, which will be key to the long-term strategy of ACD Pharma.
"Both in terms of scaling production and increasing the speed of our R&D efforts, our new facility will be of great importance", commented Brink.
ACD Pharma is part of the Nordly group, alongside several other companies delivering a wide range of products and services to the aquaculture industry in Norway and abroad. Its venture into the vast field of human health is unchartered territory, which will require both resources and know-how.
"After 30 years in the game, aquaculture is the industry that we know. We are under no illusions about the task at hand, so for the first time we are entertaining the thought of partnering ACD Pharma with a company firmly planted in world of human health", said CEO Jim Roger Nordly.
This article is from issue 20 of Health Europa Quarterly. Click here to get your free subscription today.
Contributor Details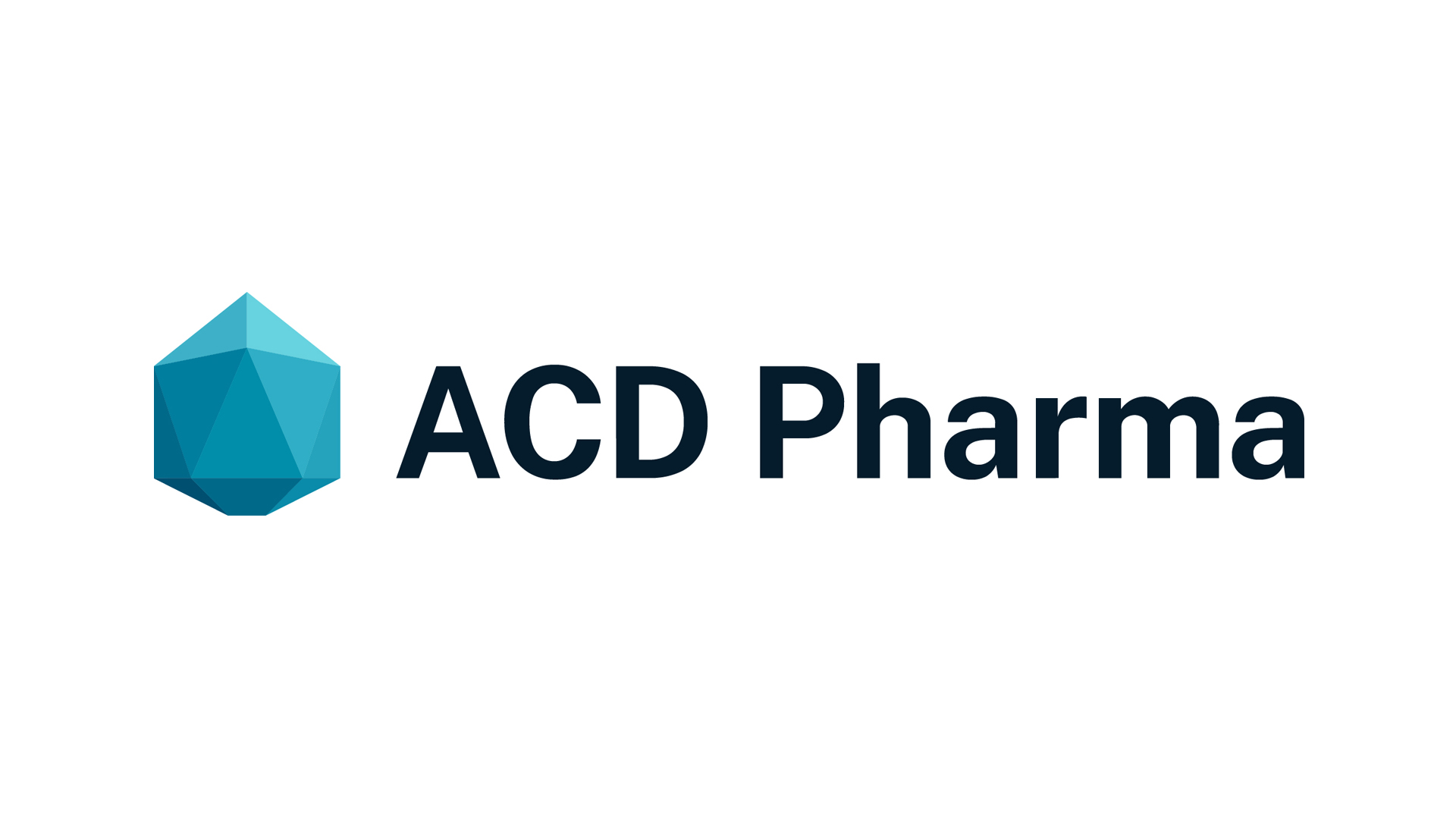 Recommended Related Articles