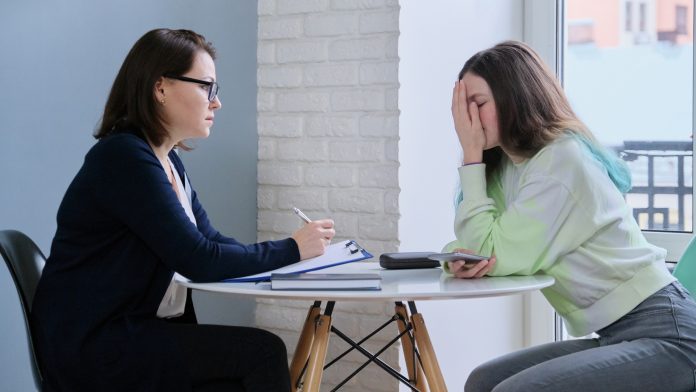 A recent briefing from the Mental Health Network, an NHS Confederation, addresses the need for change in mental healthcare and services following the COVID-19 pandemic.
The demand for mental healthcare in England has seen a huge surge during the pandemic, with levels growing exponentially from 2020 to 2022. Astoundingly, approximately 1.6 million people in England are currently on the NHS waiting list for specialised treatment and a further eight million people would benefit from support.
Members of the Mental Health Network, whom are organisations providing mental health services, from the statutory, independent or third sector, have reported a steep post-pandemic increase in mental healthcare and services, especially in children and young people.
The recent briefing outlined the current context, the case for change in mental healthcare and support, and calls for action from the government, including a comprehensive plan to respond to the demand for mental healthcare in England.
Severity of mental health problems linked to pandemic
Members have reported the number of young people completing an urgent pathway for eating disorders increased by 72% between quarter four in 2019/2020 and quarter three in 2021/2022. However, the waiting time for mental healthcare was over 12-weeks, when the target is for 95% of children and young people to receive treatment within one week. This highlights a dramatic decline in services received by referred patients.
Furthermore, in children and young people under 18 years old, emergency referrals to the crisis care team increased by 52% between December 2019 and November 2021 and the number needing urgent referrals during that period increased by 87%. More broadly, in people of all ages, urgent referrals to crisis care increased by around 12%.
Prevention and easy access to mental healthcare
Early intervention support is vital, with return on investment three times higher for preventive mental healthcare than specialist services. However, in 2019/2020, only 3% of NHS mental health spending was on preventative measures.
Improving access to preventive services for children and young people is important due to the rising demand for mental health services for this age group. Statistics show that one in six people aged between six and 16 years of age have a mental health disorder.
Whilst mental health support teams (MHST) work in schools to provide access to mental healthcare and support, only 15% of pupils have access to an MHST currently. Funding has been confirmed to increase this to 35% by 2023, yet no additional funding in the 2021 Spending Review to support further expansion.
Digital services have expanded over the last few years to enable quick and easy access to support; however, digital services may not be a right fit for everyone and a blended approach, which includes access to face-to-face services, will be required.
Mental health workforce
The mental health workforce has increased overall, but there is still a shortage of key staffing groups, such as mental health nurses and consultant psychiatrists within mental health services. Members of the Mental Health Network state that a national long-term, fully funded plan for the expansion of mental health professionals is necessary.
Recommended Related Articles