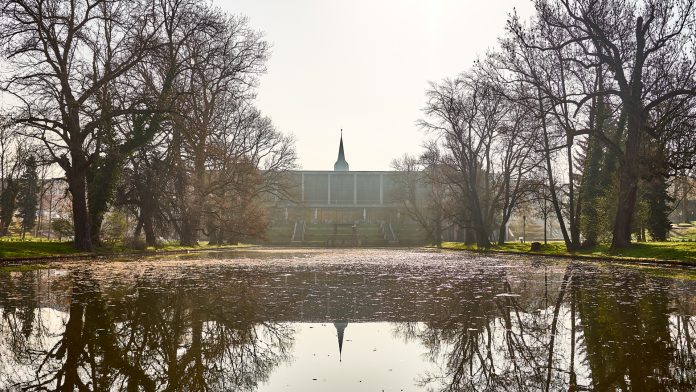 German vascular integrity company Adrenomed AG has announced it will participate in four upcoming conferences across Europe.
Adrenomed AG, a private clinical stage biopharmaceutical firm founded in 2009, aims to preserve vascular integrity as a lifesaving measure for critically ill patients with few options for treatment. The company has deployed the expertise of its highly experienced management team to develop Adrecizumab, a clinical-stage monoclonal antibody which targets Adrenomedullin, an essential vasoprotective peptide which regulates vascular integrity: after two successful Phase I trials which showed 'excellent [standards of] safety and tolerability', Adrecizumab is now in the process of evaluation in a randomised, double blind, placebo controlled Phase II study of 300 participants. The Adrenomed AG conference schedule takes in fora, symposia and conferences in Germany, Switzerland and the Netherlands; including:
Weimar Sepsis Update Symposium, Congress Centrum Neue Weimarhalle, Weimar, Germany, 11-13 September 2019: on 13 September Adrenomed will co-host the lunch symposium 'Beyond Standard of Care – New Perspectives on Vascular Integrity in Shock';
19th Annual Biotech in Europe Forum (Sachs Conference), Congress Center Basel, Switzerland, 25-26 September 2019: on 25 September Adrenomed's Chief Business Officer Dr Frauke Hein will take part in the forum's 'Platform Technologies and Novel Therapeutics' panel;
European Business Development Conference (EBDC), Deutsches Krebsforschungszentrum (DKFZ), Heidelberg, Germany, 25-26 September 2019: Dr Hein will present a 'Spotlight Talk' on the subject of sepsis on 26 September; and
32nd European Society of Intensive Care Medicine (ESICM) LIVES conference, CityCube, Berlin, Germany, 28 September-2 October 2019: at the conference's 1 October 'Innovation in sepsis treatment' session, Professor Dr Peter Pickkers of the Department of Intensive Care at Radboud University, Nijmegen, the Netherlands, who is overseeing the Phase II study of Adrecizumab, will give a presentation on the subject of 'Adrenomedullin in sepsis: effect of the non-inhibitory antibody Adrecizumab'.
Representatives of Adrenomed AG will be in attendance at the above events for networking and one-to-one meetings.
Recommended Related Articles