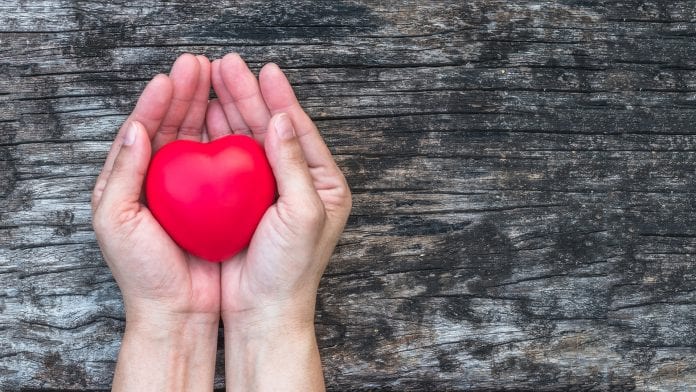 ADVITOS, a medical device manufacturer with a unique therapy for patients with multi-organ failure, has completed a €20m financing round led by Crédit Mutuel Equity, with a co-investment from the EU EIC Fund.
ADVITOS GmbH, a Munich-based medical technology company, has announced the completion of a €20m financing round. The financing round was led by Crédit Mutuel Equity via its two subsidiaries, Crédit Mutuel Equity Germany and Crédit Mutuel Innovation. In addition, ADVITOS received funding from the European Union's European Innovation Council (EIC) Fund as part of the EIC Accelerator Pilot blended finance programme.
ADVOS multi-device
ADVITOS developed and markets the ADVOS multi-device (ADVanced Organ Support) to provide an integrated 4-in-1 multi-organ support therapy that enables simultaneous support of all three main detoxification organs – liver, lungs, and kidney – and corrects blood acid-base imbalances. Pilot trials in critically ill patients have shown that this therapy increased survival in severe organ failure from 20% up to 50%.
Multi-organ failure causes the deaths of approximately half a million intensive care patients in Western Europe and the USA every year. This is about 60% of all deaths in intensive care units. Due to the COVID-19 pandemic, this number has increased to around 750,000 patients in the past year.
On the other hand, conventional extracorporeal procedures such as mechanical ventilation, ECMO (extracorporeal membrane oxygenation), dialysis, and liver-assist therapy only support the function of one or two organs. By treating all three organs simultaneously, and not consecutively like with existing solutions, it is a holistic approach giving the patients a much better chance to recover. The ADVOS therapy is CE marked, recognised by international experts, and is already in use in the intensive care units of over 20 hospitals throughout Germany, including a number of leading university hospitals.
ADVITOS developed key proprietary components of the ADVOS therapy and the ADVOS multi-device on its own, and holds several patents related to technology and process features. With the current financing round, the company intends to further increase medical evidence through clinical trials, expand its commercialisation internationally and to add additional therapy features to increase ease of use of the ADVOS multi.
ADVITOS
ADVITOS was founded in 2005 by nephrologist Bernhard Kreymann, M.D., who is also the inventor of the ADVOS therapy. ADVITOS began as a start-up in a research laboratory in Garching near Munich.
Catherine Schreiber complemented Bernhard Kreymann with her business and engineering background. Together they developed ADVITOS over the years, with the help of several financing rounds with the participation of private investors, the KfW banking group and employees. The company presently employs 55 people. It has received numerous awards, including the 2020 Innovation Award Bavaria, and is listed in the Deloitte Technology Fast 50 Awards 2019.
Bernhard Kreymann, Founder and CEO of ADVITOS, said: "This financing round is a major step in the further development of ADVITOS. It will enable us to grow much faster in the future and to embark on several major development projects in both research and development, and sales and marketing. Together with our new financing partners, we are also gaining an incredibly diverse set of competencies and expertise to support these projects and open new doors for ADVITOS."
Delphine Cardi, PhD, Investment Director at Crédit Mutuel Innovation in Paris, added: "With this round of financing, we are extremely pleased to support not only an economically promising company but, above all, to improve the medical care of critically ill patients."
Sébastien Neiss, Managing Director of Crédit Mutuel Equity in Germany, further comments: "It was important to us to make a sustainable contribution to the future of the company and its mission. To this end, ADVITOS not only receives venture capital from our colleagues at Crédit Mutuel Innovation in France, the EIC Fund and other co-investors.
"Through the participation of Crédit Mutuel Equity, we will also support the international development of ADVITOS by making available long-term growth capital that is not dependent on predefined time horizons. This will enable us to adapt to the growth dynamics of the company and, if required, enables us to reinvest in case of changes in the shareholder structure or future growth projects."
Mathias Klingler, Chairman of the supervisory board of ADVITOS and authorised representative of the main private investor, sees the financing round as a great opportunity to use the unique therapy from ADVITOS internationally for the further benefit of patients and thus save lives.