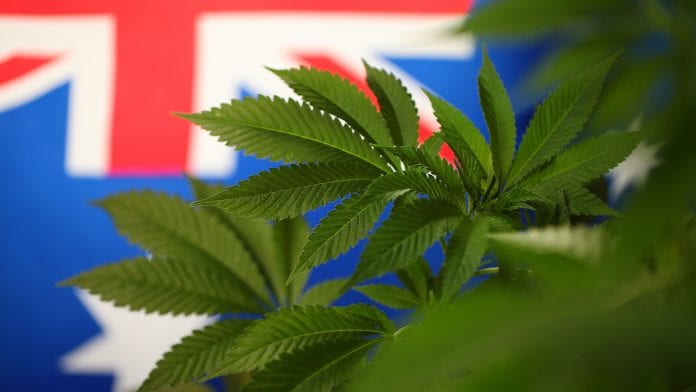 The recent Senate recommendations to substantially increase medical cannabis education for health professionals are being implemented by a leading advocacy group with the launch of an online Medicinal Cannabis Course.
The director of United in Compassion (UIC) and leading patient advocate Lucy Haslam and Dr Caldicott are launching the Australian Medicinal Cannabis Course Online.
The course is fully independent, exceedingly well researched and will go some way to addressing the current void. In fact, very few medical students (thought to be less than 10%), receive any training at all on cannabis medicines during their training according to research into medical cannabis doctors training on the endocannabinoid system.
The Australian Medicinal Cannabis Course has endorsements from the likes of world renowned Medical cannabis Researcher Dr Ethan Russo, MD who labelled the course "highly accurate".
Medical cannabis education in Australia
For those interested, a free module of medical cannabis course Australia is now open. Or, for those ready to start medical cannabis training, sign up to the 'Basic Science' Module and dive right in.
Of the 20 main recommendations included in the Senate report, the first three explicitly recommended that significant efforts go towards training doctors, nurses and other health professionals. For example:
Recommendation 1: The committee recommends that the Department of Health, in collaboration with the Australian Medical Association, the Royal Australian College of General Practitioners and other specialist colleges and health professional bodies, develop targeted education and public awareness campaigns to reduce the stigma around medicinal cannabis within the community.
Recommendation 2: The committee recommends that the Department of Health allocate funds to relevant medical colleges and peak bodies to support the development and delivery of accredited face-to-face and online training programs on medicinal cannabis for medical practitioners.
Recommendation 3: The committee recommends that the Australian Medical Council, as part of its role in the accreditation of Australian medical education providers, make mandatory the inclusion of modules on the endocannabinoid system and medicinal cannabis in curriculums delivered by primary medical programs (medical schools).
Mrs Haslam said: "We accepted long ago that the Australian Health workforce lacked education about the medicinal uses of cannabis. That absence of education has been a large part of the problem of reluctance to prescribe by Australian doctors and contributes to the large number of patients remaining reliant on the illicit market and all the problems and vulnerability that situation creates."
Patient access in Australia
According to a recent study, almost 29/30 medical cannabis patients are still using the black market to access cannabis medicines despite increases in the number of patients who have received prescriptions to legally purchase cannabis products.
Mrs Haslam has fought for the rights of Australian patients to access medicinal cannabis legally. Her journey began with her youngest son Dan, who used cannabis to manage his chemotherapy induced nausea and vomiting back in 2014.
According to Mrs Haslam, "It was important for Australia to have a truly independent course, not associated or funded by industry and written for Australian doctors by an Australian doctor.
"By providing this course, it will help achieve the aims of UIC and thus help fulfil Dan Haslam's legacy and his dying wish that all Australians who could benefit from access to medicinal cannabis, are able to do so legally, safely, easily, affordably and under medical supervision.
"Our hope is that education such as this comprehensive and well referenced course will give Australian Doctors the confidence to prescribe medicinal cannabis for their patients. Our experience has shown us that those doctors who do show the initiative to become educated, soon become strong advocates for prescribing this age-old medication."