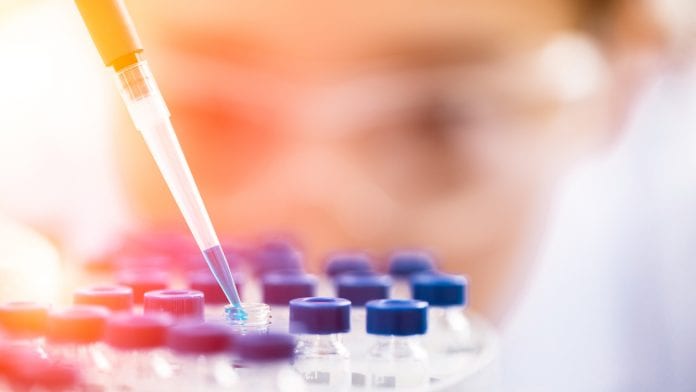 A new agreement has been struck  to enable the synthesis of pharmaceutical grade psychedelic compounds in a bid to ensure there is not a shortage of large-scale supply of certain approved and standardised psychedelics.
XPhyto Laboratories, a subsidiary of Xphyto Therapeutics, has signed an agreement with Applied Pharmaceutical Innovation for the synthesis of pharmaceutical grade psychedelic compounds and the parallel development of the standard operating procedures that are necessary to obtain regulatory approval for commercial production processes.
Applied is a not-for-profit institution at the University of Alberta which has been created to support translational drug development for industry and innovators. With an interdisciplinary team of over 30 pharmaceutical scientists, clinicians, regulatory, patent, and market experts, it provides industry with access to translational science in a framework that supports commercial success. This includes retention of IP and ownership of work product for the funder, focused and efficient project execution, and regulatory compliant operations.
Ensuring psychedelic supply
Psychedelic compounds have been shown in research to have the potential for the treatment of mental health-related medical conditions such as depression, anxiety, addiction, and post-traumatic stress disorder (PTSD).
With a psilocybin production programme underway in Germany, XPhyto is reviewing several other compounds as potential candidates for its first psychedelic pharmaceutical production programme in Canada. Considerations will include the medical indication, market demand, projected supply, competition, production process, toxicity profile, delivery method, historic use, and regulatory framework for each potential compound.
Hugh Rogers, CEO of XPhyto, said: "In late 2020, XPhyto secured a development agreement for the industrial production of psilocybin with a leading German university. Now, with Applied Pharmaceutical Innovation, we will turn our minds to the industrial production of additional psychedelic compounds.
"The company plans to expand its psychedelic programs in 2021, including scalable production of pharmaceutical grade compounds, drug formulations, and clinical evaluation."
The Agreement with Applied includes the potential synthesis of a broad range of psychedelic compounds based on the dealing agreement between XPhyto and Professor (Dr) Raimar Löbenberg, announced on 9 November, 2020.