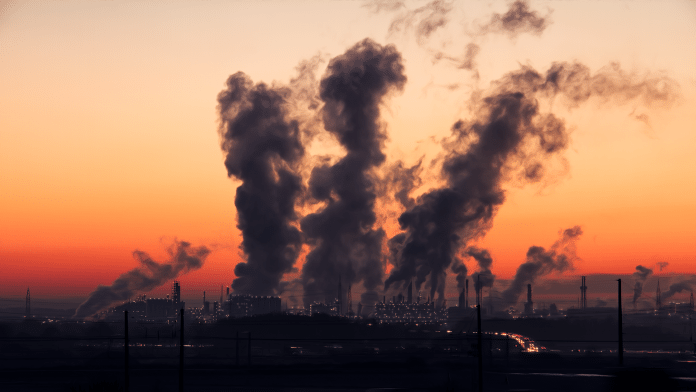 A new study from the Barcelona Institute for Global Health (ISGlobal), Spain, has found that up to 38% of the number of annual childhood asthma cases in Bradford, UK, can be attributed to air pollution.
The team of researchers used a newly developed model to assess the impact exposure to nitrogen oxides, the gases that make up air pollution, has on the development of childhood asthma.
Their study, published today in Environment International, used a model that knits together four distinct models of traffic, emissions, atmospheric dispersion and health impact assessments in Bradford.
This allowed researchers to chart the full chain of impact, from the source of air pollution through the pathways in which it impacts children's health.
What did the study find?
The results indicate that up to 38% of all annual childhood asthma cases in Bradford may be attributable to air pollution.
This model estimates showed that 12% of the asthma cases would be attributable to traffic-related air pollution.
Mark Nieuwenhuijsen, director of the Urban Planning, Environment and Health Initiative at ISGlobal, said: "We knew our model was underestimating the traffic-related fraction of air pollution. When we adjusted our results using actual measurements of air pollutants we saw that up to 24% of the annual cases could be attributable to traffic-related air pollution."
Asthma in young children
According to Haneen Kreis, researcher at ISGlobal and lead author of the study, the overall rates of childhood asthma cases in the Bradford area are higher than the UK average.
Emergency hospital admissions for asthmatic children under the age of 16 were also high.
Kreis added: "Our team's previous research has shown that children exposed to high levels of traffic-related air pollution have a higher risk of developing asthma.
"Quantifying the number of childhood asthma cases that are directly attributable to traffic-related air pollution has not been done in the past and, as we show now, a significant portion of cases is largely preventable.
"Our work demonstrates that while popular initiatives such as stopping vehicles from idling outside schools or providing walking routes away from roads are important, proposed solutions to mitigate traffic pollution shouldn't be restricted to localised areas."
This study is part of ongoing work in Bradford that's assessing emissions and air quality profile in the region and the associated childhood health effects and impacts on the community. The research team is now preparing a health impact assessment of air pollution and asthma at European level.
Bradford is the sixth largest city in the UK.
Source: ISGlobal