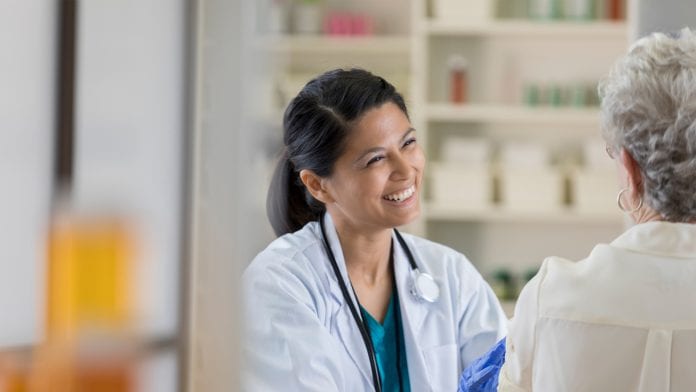 More than 15.3 million vulnerable people in the UK – more than a quarter of all adults – have now been inoculated with their first COVID-19 vaccination dose.
All those who are the most vulnerable to catching COVID-19, including care home residents and staff, health and social care workers, people aged 70 and over, have now been offered a vaccination, with more than 15 million receiving them in the last ten weeks.
The UK has now offered a COVID-19 vaccine to all of the most vulnerable and those who care for them – with people in this group accounting for 88% of COVID-19 deaths. Over one quarter of the UK adult population have now been vaccinated with the first vaccination dose.
The health service across the UK has been working tirelessly to vaccinate those most at risk as quickly as possible after the government secured effective vaccines early.
Vaccinating the most vulnerable
The NHS is working hard to encourage the remaining people who have been offered a vaccine to come forward.
Health and Social Care Secretary Matt Hancock said: "I'm so proud of the team – we've hit this fantastic milestone in our battle against COVID-19. In less than ten weeks we've jabbed over 15 million people across the UK. That's one in every four adults now starting to receive protection from this dreadful disease.
"This accomplishment is thanks to the incredible efforts of frontline NHS workers, vaccine volunteers, the armed forces and all those working in local and central government. The vaccine rollout shows what our country can achieve working together.
"There is so much more to do and I urge anyone eligible to step forward and take up their appointment. The vaccine is our route to freedom – we will beat this virus jab by jab."
Second priority groups
The NHS England has now started offering vaccines to people in the next two priority groups as recommended by the Joint Committee on Vaccination and Immunisation (JCVI) – those aged 65 and over and people with underlying health conditions which mean they are clinically vulnerable to COVID-19. The government aims to offer a vaccine to all priority cohorts one to nine by May, and all adults by September.
The government hopes that, as large numbers of people from at risk groups are vaccinated, it will be able to gather the evidence to prove the impact on infection rates, hospitalisation, and reduced deaths – potentially leading to a reassessment of current restrictions.
Vaccine Minister Nadhim Zahawi said: "The NHS has pulled out all the stops to vaccinate the most vulnerable people in every corner of the UK, saving lives and reducing pressure on the NHS. I want to thank everybody involved in this mammoth operation which is the largest vaccination programme in our history. The NHS will now focus on vaccinating people who have not yet come forward and people in cohorts five and six. Everybody will get their second dose within 12 weeks and we're confident we can offer vaccines to all those in cohorts one to nine by May."