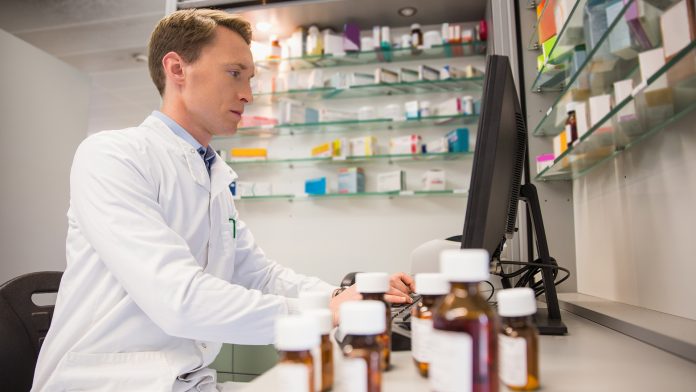 The Electronic Prescription Service has become the default method for prescribing and dispensing prescriptions in primary care in England, with almost one billion prescriptions dispensed yearly.
The Electronic Prescription Service (EPS) allows prescribers to send prescriptions electronically to a dispenser of the patient's choice. The benefits of the service are that it reduces the use of paper, improves stock control, and provides a more efficient service to patients.
New figures from NHS Digital illuminate the impact a digital service can have on the NHS, with electronic prescriptions doubling in the last five years.
Improving digital services in England
Patients in England have two choices to make when it comes to how they receive their prescriptions.
One way is choosing a pharmacy or a dispenser to dispense all your prescriptions. When you get a prescription, it will be sent electronically to the dispenser you have picked. It can then be collected without handing in a paper prescription. Alternatively, patients can decide each time where they would like for it to be dispensed, and when they are issued a prescription, they will be given a paper copy to take to a pharmacy or dispenser.
The benefits of electronic prescriptions are that patients can collect repeat prescriptions from a pharmacy without visiting their GP, and will not have a paper prescription to lose.
Electronic prescriptions are on the rise
Prescription items issued electronically topped 996 million (95%) in 2021/22, compared with 532 million in 2016/17 when just under half (48%) were still issued on paper. The total number of prescription items dispensed yearly has also grown from 1.02 billion in 2016/17 to 1.04 billion in 2021/22, with 11,400 pharmacies now signed up to use the electronic service.
The electronic prescription system allows clinicians to send prescriptions electronically to a pharmacy of the patient's choice, making prescribing and dispensing more efficient and convenient for patients and staff.
Rahul Singal, Chief Pharmacy and Medicines Information Officer at NHS England, said: "Whe you look at the number of transactions that are made via the service and how much it's revolutionised practice in general practice and community pharmacy, we'd be pushed to think of another national system that's had more success.
"Our next focus is to introduce EPS into more care settings, including more health settings such as hospital outpatient departments so the benefits can be realised for even more clinicians and patients across the NHS."
Dr James Briscoe, Consultant Psychiatrist in their Early Intervention team, said: "It is not too dramatic to state that EPS has revolutionised my practice. I can now write and deliver prescriptions in five minutes compared to the time and effort it took to handwrite a prescription from scratch, arrange for it to be collected by the service user or a member of the team or hand deliver it to a pharmacy. A huge time saving with inbuilt safeguards to enable safe prescribing." 
Recommended Related Articles