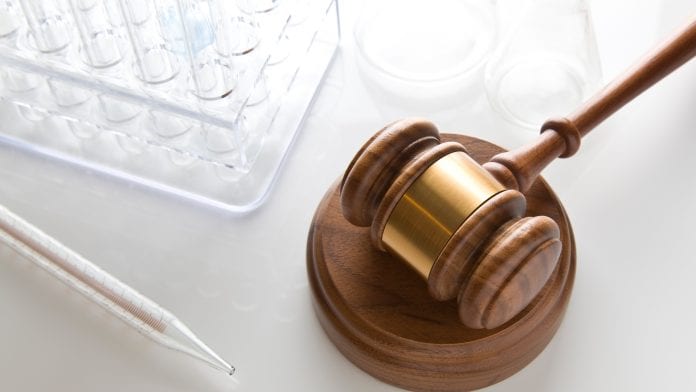 The FDA stands ready to protect consumers from companies illegally selling CBD products that claim to prevent, diagnose, treat, or cure serious diseases, such as cancer, Alzheimer's disease, psychiatric disorders and diabetes.
FDA Commissioner Scott Gottlieb, MD, spoke on the new steps to advance the agency's continued evaluation of potential regulatory pathways for cannabis-containing and cannabis-derived products.
In recent years US Food and Drug Administration (FDA) has seen a growing interest in the development of therapies and other FDA-regulated consumer products derived from cannabis and its components, including cannabidiol (CBD).
This interest spans the range of product categories that the agency regulates. For example, products containing cannabis or cannabis derivatives that are marketed as human drugs, dietary supplements, conventional foods, animal foods and drugs, and cosmetics, among other things.
Stakeholders are looking to the agency for clarity on how FDA authorities apply to such products, what pathways are available to market such products lawfully under these authorities, and how the FDA is carrying out its responsibility to protect public health and safety with respect to such products.
Agriculture Improvement Act of 2018
Interest in these products increased last December when Congress passed the Agriculture Improvement Act of 2018 (the 2018 Farm Bill). Among other things, this law established a new category of cannabis classified as 'hemp' – defined as cannabis and cannabis derivatives with extremely low (no more than 0.3% on a dry weight basis) concentrations of the psychoactive compound delta-9-tetrahydrocannabinol (THC).
The 2018 Farm Bill removed hemp from the Controlled Substances Act, which means that it is no longer a controlled substance under federal law.
At the same time, Congress explicitly preserved the FDA's current authority to regulate products containing cannabis or cannabis-derived compounds under the Federal Food, Drug, and Cosmetic Act (FD&C Act) and section 351 of the Public Health Service Act.
In doing so, Congress recognised the agency's important public health role with respect to all the products it regulates. This allows the FDA to continue enforcing the law to protect patients and the public while also providing potential regulatory pathways, to the extent permitted by law, for products containing cannabis and cannabis-derived compounds.
Speaking in July, Amy Abernethy, MD, Department of Health And Human Services, said: "The 2018 Farm Bill explicitly preserved FDA's authorities over hemp products. Therefore, hemp products must meet any applicable FDA requirements and standards, just like any other FDA-regulated product. For example, FDA's existing authorities over foods, dietary supplements, human and veterinary drugs, and cosmetics apply to hemp products to the extent such hemp products fall within those categories. These safeguards help ensure that Americans have access to safe and accurately labelled hemp products, and, in the case of drugs, that patients can depend on the effectiveness of these products."
Lawful framework
The FDA announced a number of important new steps earlier this year, as well as actions to advance its consideration of a framework for the lawful marketing of appropriate cannabis and cannabis-derived products under our existing authorities.
The FDA products containing cannabis or cannabis-derived compounds are treated the same way as any other FDA-regulated products. Among other things, the FDA requires a cannabis product (hemp-derived or otherwise) that's marketed with a claim of therapeutic benefit to be approved by the FDA for its intended use before it may be introduced into interstate commerce.
Additionally, it is unlawful to introduce food containing added CBD, or the psychoactive compound THC, into interstate commerce, or to market CBD or THC products as dietary supplements. This is because CBD and THC are active ingredients in FDA-approved drug products and were the subject of substantial clinical investigations before they were marketed as food. In such situations, with certain exceptions that are not applicable here, the only path that the FD&C Act allows for such substances to be added to foods or marketed as dietary supplements is if the FDA first issues a regulation, through notice-and-comment rulemaking, allowing such use.
Managing risk
While the availability of CBD products in particular has increased dramatically in recent years, open questions remain regarding the safety considerations raised by their widespread use.
Gottlieb said: "These are serious risks that can be managed when the product is taken under medical supervision in accordance with the FDA-approved labelling for the product, but it is less clear how this risk might be managed in a setting where this drug substance is used far more widely, without medical supervision and not in accordance with FDA-approved labelling.
"There are also unresolved questions regarding the cumulative exposure to CBD if people access it across a broad range of consumer products, as well as questions regarding the intended functionality of CBD in such products.
"Additionally, there are open questions about whether some threshold level of CBD could be allowed in foods without undermining the drug approval process or diminishing commercial incentives for further clinical study of the relevant drug substance.
"It's critical that unanswered questions about CBD are addressed and other cannabis and cannabis-derived products to help inform the FDA's regulatory oversight of these products – especially as the agency considers whether it could be appropriate to exercise its authority to allow the use of CBD in dietary supplements and other foods."
Gottlieb stated that the FDA would only consider this path if the agency were able to determine that all other requirements in the FD&C Act are met, including those required for food additives or new dietary ingredients.
New compliance actions
Gottlieb said that the FDA will continue to use its authorities to take action against companies illegally selling these types of products when they are putting consumers at risk.
He said: "I am deeply concerned about any circumstance where product developers make unproven claims to treat serious or life-threatening diseases, and where patients may be misled to forgo otherwise effective, available therapy and opt instead for a product that has no proven value or may cause them serious harm.
"This year the FDA announced that it had issued warning letters, in collaboration with the Federal Trade Commission, to three companies – Advanced Spine and Pain LLC (d/b/a Relievus), Nutra Pure LLC and PotNetwork Holdings Inc. – in response to their making unsubstantiated claims related to more than a dozen different products and spanning multiple product webpages, online stores and social media websites."
The companies used these online platforms to make unfounded, egregious claims about their products' ability to limit, treat or cure cancer, neurodegenerative conditions, autoimmune diseases, opioid use disorder, and other serious diseases, without sufficient evidence and the legally required FDA approval. Examples of claims made by these companies include:
'CBD successfully stopped cancer cells in multiple different cervical cancer varieties.';
'CBD also decreased human glioma cell growth and invasion, thus suggesting a possible role of CBD as an antitumor agent.';
'For Alzheimer's patients, CBD is one treatment option that is slowing the progression of that disease.';
'Fibromyalgia is conceived as a central sensitisation state with secondary hyperalgesia. CBD has demonstrated the ability to block spinal, peripheral and gastrointestinal mechanisms responsible for the pain associated with migraines, fibromyalgia, IBS and other related disorders.';
'Cannabidiol May be Effective for Treating Substance Use Disorders.';
'CBD reduced the rewarding effects of morphine and reduced drug seeking of heroin.'; and
'CBD may be used to avoid or reduce withdrawal symptoms.'
Gottlieb noted that these are egregious and over-the-line claims and that the FDA will not tolerate this kind of deceptive marketing to vulnerable patients. The FDA continues to be concerned about the proliferation of egregious medical claims being made about products asserting to contain CBD that haven't been approved by the FDA.
Selling unapproved products with unsubstantiated therapeutic claims can put patients and consumers at risk. These products have not been shown to be safe or effective, and deceptive marketing of unproven treatments may keep some patients from accessing appropriate, recognised therapies to treat serious and even fatal diseases. Additionally, because they are not evaluated by the FDA, there may be other ingredients that are not disclosed, which may be harmful.
Protecting consumers
The FDA stands ready to protect consumers from companies illegally selling CBD products that claim to prevent, diagnose, treat, or cure serious diseases, such as cancer, Alzheimer's disease, psychiatric disorders and diabetes.
Gottlieb commented that the agency will continue to monitor the marketplace and take enforcement action as needed to protect the public health against companies illegally selling cannabis and cannabis-derived products that can put consumers at risk and are being marketed and distributed in violation of the FDA's authorities.
He said: "Ultimately, we remain committed to exploring an appropriate, efficient and predictable regulatory framework to allow product developers that meet the requirements under our authorities to lawfully market these types of products. The actions we're announcing today will allow us to continue to clarify our regulatory authority over these products and seek input from a broad range of stakeholders and examine a variety of approaches and considerations in the marketing and regulation of cannabis or cannabis-derived products, while continuing to protect the public's health and safety.
"The FDA, an agency within the US Department of Health and Human Services, protects the public health by assuring the safety, effectiveness, and security of human and veterinary drugs, vaccines and other biological products for human use, and medical devices. The agency also is responsible for the safety and security of our nation's food supply, cosmetics, dietary supplements, products that give off electronic radiation, and for regulating tobacco products."