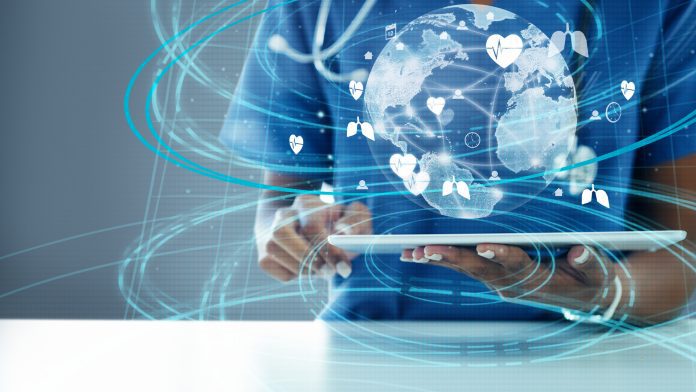 Micha van Lin, the managing director of Task Force Health Care (TFHC), explores the uptake of eHealth and digital solutions during the pandemic and how the TFHC supports the international scope for sustainable healthcare solutions.
The implementation of eHealth and digital solutions within healthcare grew dramatically during the pandemic, many of which are here to stay. Of course, as with any variation in approaches to care, considering the ways in which new technologies fit into, and complement, existing healthcare systems within certain countries and regions is paramount. As part of its remit to improve global healthcare in a collaborative way, the TFHC works with key stakeholders across the life sciences and health sector including NGOs, knowledge institutions, healthcare providers and governments to implement sustainable solutions geared towards overcoming current healthcare challenges. Micha van Lin, Director of Task Force Health Care tells Health Europa about the uptake of eHealth and digital solutions during the pandemic and shares some key considerations concerning the adoption of new healthcare solutions on an international scale.
How did Task Force Health Care come to be founded and what your key objectives as an organisation?
Task Force Health Care was founded 25 years ago as an initiative between Dutch industry, knowledge institutes, NGOs, and the Dutch government to undertake a series of hospital projects in Gujarat, India. Our organisation facilitates key connections between people in the Netherlands, but also on a global scale, between ministries of health, policy institutes, regional organisations through to individual companies and care providers. We make sure that we connect all the dots.
Our mission is to improve healthcare, in a collaborative way, by connecting the right people. We facilitate the internationalisation of new technologies by working with our partners both in the Netherlands and abroad.
We do not see it as very conducive to implement a ready-made solution from the Netherlands into another healthcare system, wherever it might be in the world. You need to ensure the solution is adaptable to the local culture, the local healthcare system, the local dynamics, but also the local level of technology.
Are there certain challenges that arise when implementing these healthcare solutions on an international scale? How does the TFHC help to ensure these solutions can be suitably adopted in different countries and regions?
On the one hand, the challenges in healthcare are quite similar across the globe. For instance, the impact of COVID and the pressure that it has put on existing resources, trends in digitalisation, challenges associated with an ageing society and multimorbidity. At the same time, healthcare is very personal and in many cases, healthcare is nationally driven.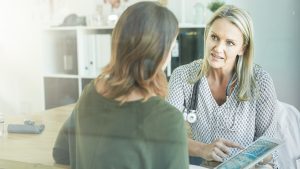 Cultural systems within certain regions and countries around the world determine how we look at healthcare, and how that healthcare is provided. These approaches to care are translated into policy and policy practices and determine how new healthcare innovations are implemented. Healthcare systems across the globe, and even within Europe, are set up differently, with completely different dynamics.
In the Netherlands, we have a central role for the GP and (in general) a lot of trust in the system and in the equipment and solutions available. Our approach is grounded in individual choice, a dialogue between doctor and patient, and finding the optimum outcome in terms of health and quality of life. In the Netherlands, our solutions focus on monitoring and self-use, so we can better determine if a (prolonged) stay in hospital is really beneficial to all involved. In many cases, treatment or recovery in a patients' own home is much more effective. However, in other countries, the predominant perception from both patient and physician is that the best care is provided in a hospital. Furthermore, financial incentives often influence how and where care is given.
If you look at the growth perspective for Dutch suppliers, what we can bring to other European markets, or European healthcare systems, is highly advanced, innovative solutions. We approach other markets and countries with an open mind and ensure that we have a good dialogue and understand how these solutions can fit into specific healthcare systems. We regularly invite people to the Netherlands to showcase how our approach can benefit them.
Our organisation is active globally, we understand how various elements affect the implementation of healthcare solutions, and what the potential challenges might be.
How has the uptake of digital and eHealth solutions changed as the result of the pandemic?
During the pandemic, healthcare systems across the globe became overwhelmed. In order to contact patients, provide services and alleviate immediate pressures, all kinds of eHealth solutions that were already, or partially, in place or in a pilot phase became viable. This included the exchange of patient data between various care providers. Privacy and ownership of data is, and will remain, a huge consideration. However, by – temporarily – giving patients the option to approve the digital exchange of their patient data between different care providers, the spread of patients over a larger group of GPs was made possible.
The pandemic, at least in the first phase, opened up the opportunity to implement pilots on a very large scale, from digital appointments whereby GPs could talk to and monitor patients, to resource planning and a better management of resources across healthcare systems. This digitisation of healthcare gave both patients and healthcare professionals a taste of what the future might look like.
We are seeing a constant debate in all European countries between what is technically possible from an innovation perspective, and the issues surrounding privacy, quality of care delivery and ethics. For instance, Artificial Intelligence is a very promising technology and is already widely applied as a decision support tool for digital screening or for research purposes. However, AI in itself only works if you have large quantities of accessible data available. Making this data available comes with a number of privacy, security, and ethical questions.
There are also questions around who will make these important decisions around eHealth and digital solutions, whether that be in teleconsultations, monitoring, exchange of data or electronic patient files. Hopefully, the innovative approaches that have played an important role in fighting the pandemic, lead to new insights with a focus on what is possible and what adds quality of care for patients, rather than a negative, conservative focus stifling innovations.
What has been the response to digital and eHealth solutions in the Netherlands during the pandemic?
As in many countries, hospitals and GPs were overwhelmed, particularly in the early stages of the pandemic. The situation was similar to what we saw across Europe where there were large outbreaks of COVID in certain regions. In some areas where normally you would have one fixed GP, they could not manage all the patients, so the workload needed to be redistributed towards other GPs or towards other hospitals. In the Netherlands, they opened up electronic patient files so that a patient could give permission to another GP to access their data. This is an example where privacy can be managed in a good way and the patient can be in control of his or her data.
Do you expect to see a surge or continuation in the adoption of new healthcare technologies?
What I do see is two groups. On the one hand, companies that were already active in the field of digitalisation and eHealth solutions, who were struggling and debating with the healthcare system, healthcare providers and policymakers to scale pilots, were given a boost. That, in itself, is very positive and these companies had the opportunity to improve their solutions. For example, Medify is a Medical Experience platform (MEX) that offers digital counselling to patients using 3D visualisations of the body and procedures, guided by text, voice and video. The company had been active for 15 years in eHealth, and most mobile and telemedicine solutions. Likewise, Ximius is an example of a company that works in patient flow, using data from hospital information systems. These are existing companies that have a proven track record and were really propelled into the future, partly as a result of the pandemic.
On the other hand, a lot of start-ups and innovative solutions are coming to the market. Many of these innovations are based on novel deeptech ideas with a long lead time to market and are so called 'point solutions'. A point solution is a specific service that a vendor provides within a programme. Typically, it is offered by a new, innovative company that is looking to fill a gap in the healthcare system. A solution might address a specific condition, or support lifestyle change, for weight and nutrition. It might be a technology to drive engagement; or a specialised network to provide easy access to expert medical opinions. However, we have to realise that typically only one in five start-ups have a survival rate beyond five years, especially in healthcare. Of course, it is important to consider new innovative solutions, but we should be aware that the start-up community needs to have its checks and balances so that it can sufficiently deliver fully on its proposition which takes into account possible healthcare dynamics and how the products can be adopted within a wider healthcare landscape.
Some considerations for including novel tech solutions into a health programme or system are, for instance, how does the digital (point) solution fit into larger objectives and programmes? What works for the care provider? Fewer partners, or 'the more the merrier?' Programmes that are narrow and focused, or that have broad population appeal? Standardised experience, or a more personalised experience?
The COVID-19 pandemic has brought to light gaps – or opportunities – in health systems. Maybe a novel point solution could benefit a sizable group of the population, or rather make a very big difference in the lives of very particular target group.
There is no 'right way' to do it, nor 'correct answers', but policymakers, care providers and vendors should engage in a discussion how technological solutions fit and are implemented within broader system to gain optimal impact.
Micha van Lin
Director
Task Force Health Care
www.tfhc.nl
This article is from issue 20 of Health Europa Quarterly. Click here to get your free subscription today.
Recommended Related Articles