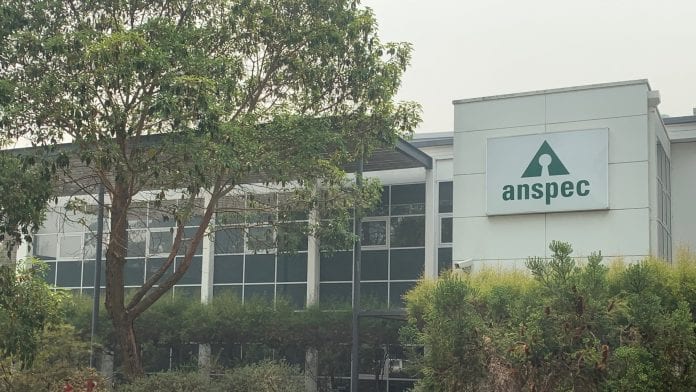 Anspec are a specialised wholesaler of health care products and equipment including all schedules of pharmaceuticals for both export and Australian domestic markets.
Anspec has over 26 years of industry experience in supplying pharmaceutical, medical, dental, health consumables, and now, medical cannabis services to wholesalers, distributors and healthcare establishments in Australia, as well as to international markets for shortages, trials, distribution and for compassionate access.
Anspec can reach 35 countries with ease and has long-standing partnerships in the UK, Ireland, Germany, Austria, Turkey, Brunei, Singapore and the Pacific. Anspec also has established relationships for medicinal cannabis services in Australia, Canada, North America and has quickly become one of the biggest suppliers of medical cannabis products in Australia.
Supplying Australia
Medical cannabis was first legalised at the federal level in Australia in 2016, and Australia was the second largest destination for medical cannabis products from Canada in 2017 with over 145 kilograms of cannabis oil imported.1
In just two years since legalisation, the number of medical cannabis patients in Australia passed the 1,000 mark and 20,300 SAS B applications have been approved by the TGA as of October 31st, 2019. The Office of Drug Control also granted 63 licences (24 medicinal cannabis licences, 16 cannabis research licences and 23 manufacture licences) by the end of June 2019.
As new policies are being developed, existing ones reviewed and SAS B applications continually granted, the Australian Medicinal Cannabis market is certainly on track to become the USD $2bn (~€1.8bn) market that has been projected by the year 2028.
Having the full suite of Australian cannabis licences as of March 2018, Anspec has quickly become one of the largest distributors of medical cannabis in Australia with an ability to import more brands to meet the exponentially growing demand of the Australian market.
Ensuring compliance with the TGA, NSW Health, and holding extensive licensing has enabled Anspec to work closely with the Australian government and share their ambition to increase access to medicinal cannabis to doctors, pharmacists and patients throughout Australia.
Working alongside government at federal and state levels has enabled Anspec to put Australia into a strong position for future supply, both domestically and globally. Anspec's initiative has also facilitated referrals to the proper authorities – pharmacists to doctors, patients to their doctors, and the doctors to the TGA website where applications are responded to within 24-36 hours.
Anspec's ethos
Anspec's ethos is simple: the needs of the patients and doctors come first, and for the many patients who rely on medicinal cannabis products to increase their quality of life, Anspec actively manages every step of the supply chain to ensure a 24-hour turnaround time from order-to-pharmacy.
This quick order processing enables Anspec to meet the exponentially increasing demand of the Australian market, and to minimise the stress associated with the delay of a patient getting their hands on a medicine they need urgently. Putting the needs of the patient first has been central to the business model employed by Anspec and is certainly the reason why we have been so successful in becoming one of the largest medicinal cannabis suppliers in the southern hemisphere.
With the patients that Anspec supplies being appreciative of the rapid order processing and supply, there are always internal processes being evolved so that communication, reporting and supply is maximised. A lot of feedback is sent to Anspec from different stages of the supply chain, which has been positive and well received.
Regardless of this positive feedback, Anspec are continually focused on improvement, to ensure that Australia succeeds as the largest medicinal cannabis market in the southern hemisphere. Daily sales reports are relayed to suppliers so that forecasts are generated for future supply, which allows Anspec to be in a position for reliable supply for on demand brands.
This forecasting also allows Anspec to determine product trends and meet the changing needs of patients and doctors as familiarity, education and comfort with the products on the market increases, allowing Anspec to refine its product and brand range.
The growth of Australia's medical cannabis market
Regulatory change will no doubt underpin the growth of the medicinal cannabis market in Australia, and Anspec has a bold vision for Australia's cannabis market pushing more rapid growth in the future.
To quote Federal Health Minister Greg Hunt in January 2018: "Australia has the potential to become the world's number one medicinal cannabis supplier."
As such, Anspec have always maintained a close relationship with state and federal government and are fortunate to be considered a trusted industry advisor, consistently working with relevant external parties, to improve the access to medicinal cannabis for doctors and patients.
Anspec understands that Australia possesses an optimum climate for growing certain strains of cannabis that are expensive to produce in more established markets such as Canada. Additionally, the growth of the Australian medicinal cannabis market will boost the bottom line of the Canadian companies for whom Anspec a leading distributor of, potentially leading to exciting opportunities.
For example, Anspec actively distributes 47 medicinal cannabis products for more than eight different brands, most having ingredients of Canadian origin. With an already efficient distribution network established by Anspec, an opportunity beckons for an internationally established medicinal cannabis producer to open a large-scale manufacturing plant in Australia and partner with Anspec.
With Australia being projected to account for 99 cents for every dollar of the USD $18.6bn (~€16.71) Oceania industrial hemp market in 2028, Anspec can offer established and efficient supply lines for the companies planning to contribute to the exponential growth of the Australian and the broader Oceania market.
Australia's dominant share in the Oceania Medicinal Cannabis market is also hypothesised by Anspec CEO Peter Comerford, where he mentioned that "Australia is the most significant pharmaceutical reference country in the Oceania region helps to make it the most trusted source of medicines in the region too."
Regardless of Australia's conservative nature, it's not just the Oceania region where Australia dominates (and is expected to dominate) the Medicinal Cannabis market. As Anspec continues its diligent work in medicinal cannabis distribution in Australia, the Australian market will remain the largest in the Southern Hemisphere and will continue to be larger than Britain's market (even with one third of the population). In 2019 alone, Anspec has increased sales by over 360%, and CEO Peter Comerford (as well as the sales team) know first-hand that this growth will continue indefinitely. Anspec are expecting to see exponential sales growth month to month in at least the short to medium term as more brands are brought on board.
To quote the US-Canadian company Emerald Plants Health Source, Australia is tipped to be the 'envy of the world' in cannabis due to the 'reputation for best agricultural practices, crop safety management systems and robust quality control.' This robust quality control has been a determining factor in the exponential growth of demand for Anspec supply as it allows patients and pharmacies to have confidence in the products Anspec actively distributes.
Quality medical cannabis products
Anspec abides by the Therapeutic Goods Order 93 (TGO 93), which is the TGA standard that determines the minimum quality requirements for medicinal cannabis products.
Responsibility for products conforming with TGO 93 rests with the sponsor, and therefore Anspec ensures that all relevant compliance data is received from the manufacturer for every batch imported. Anspec is happy to dedicate many resources in order to comply with the strict regulation framework provided by the TGA, as it results in the consumption of trusted, reliable and high-quality products for the Australian market.
With Australia having a good reputation for pharmaceutical products and related data, it is also a reliable reference for medicinal cannabis patient data, where 70% of patients accessing medical cannabis use it for chronic pain and has a greater efficacy than other drug treatments (as per Medical Cannabis Research Australia).
In Anspec's case, over 95% of medicinal cannabis products distributed are used for the purpose of pain management (e.g. chemotherapy, chronic, acute, neuropathic) and many in replace of opioid alternatives which are dangerously over-prescribed, misused and highly addictive.2
Reframing cannabis regulation
Using the United States as an example, the implementation of medicinal cannabis laws was associated with significantly lower state-level opioid overdose mortality rates.3 As the sentiment towards the use of medicinal cannabis becomes more positive in Australia, changes to the law will enable Anspec to capitalise on strong growth within the industry and will open the door to large scale cannabis reform in the future.
The most notable reform has been the review of Australia's medical cannabis framework under the Narcotic Drugs Act 1967 conducted by Professor John McMillan from 5th September 2019. The review was conducted on the extensive 2016 amendments to the Act which established a regime for the cultivation, production and manufacture of medical cannabis in Australia.
Although the report regarded the establishment of the medicinal cannabis scheme as successful, many companies were found to be frustrated with attempting to conduct business in accordance to the standards of the scheme, some of which were described as 'ambiguous, inexact or inordinately demanding.' The final report made 26 recommendations to the regulatory regime, all of which have been accepted by the Minister for Health who stated that these showcase the "government's commitment to boosting local industry and helping those living with chronic or terminal illnesses."
Additionally, in November 2019 the Senate launched an inquiry to the Community Affairs Committee regarding the current barriers to patient access to medicinal cannabis in Australia. The report will be completed in February 2020 and will comprise of public submissions that address the terms of reference, which include the suitability of the Pharmaceutical Benefits Scheme for subsidising patient access to medicinal cannabis products, and Australia's current regulatory regime surrounding medicinal cannabis.
Before these recommendations were made and before the Senate inquiry has been completed, however, Anspec was already working towards boosting local industry by connecting 5,300 out of 5,800 pharmacies in the country to our medicinal cannabis services. The 5,300 pharmacies Anspec is connected to will benefit from the actioning of the recommendations and progression of the Senate inquiry as it will facilitate the efficiency of increasing stock level and will allow Anspec to expose more Australians to medicinal cannabis products in the future.
The update of such policies and reforms will inevitably be in response to the increase of research and scientific literature surrounding the consumption of Medicinal Cannabis products. Due to the lack of evidence supporting cannabis medicines in the last 100 years, such products have been prohibited from legalisation.
As prohibition ends, however, "every country that legalises immediately emphasises to its medical and scientific community the importance of catching-up with important and necessary research" as reported by Anspec CEO Mr Comerford.
The Royal Australian College of General Practitioners (RACGP) mirror Mr Comerford's statement, where they have mentioned that "if conventional evidence-based treatments have failed, and the specialist general practitioner (GP) feels that medicinal cannabis products are a viable treatment option for their patients, they should, as other specialists can, be able to prescribe appropriate medicinal cannabis products in accordance with the current regulatory framework."
Project Twenty21
Project Twenty21 aims to add to the evidence in supporting the prescription and consumption of medicinal cannabis products, globally.
Project Twenty21 is a new medicinal cannabis patient trial launched by Drug Science and will be Europe's largest single body of evidence linking medicinal cannabis and its efficacy in the treatment of physical and mental illnesses.
Anspec, as well as Professor David Nutt (the leader of the trial) hope that the evidence gathered form the trial will be convincing enough to both policy makers, governments and prescribing doctors so that current regulations are revised. The Australian regulatory authorities are inclined to recognise the pilot data gathered from this massive 20,000 patient trial and may be used support these authorities in the expectation that there will be a revised regulatory system for medical cannabis.
As mentioned earlier, a revised regulatory system would allow Anspec to expose the Australian market to a larger selection of medicinal cannabis products and to facilitate the growth of the industry.
In a highly competitive market, Anspec has managed to lead the Australian medicinal cannabis industry in improving the accessibility and supply of medicinal cannabis products. Anspec has a dedicated team of experienced professionals are constantly working towards preparing Australia for the boost in demand for these products and are eager to open communications with anyone serious and ethical about medicinal cannabis.
Most importantly, however, Anspec aims to tackle the misconceptions surrounding the supply of medicinal cannabis and to support doctors in the care they give to their patients.
References
1 Marijuana Business Daily: https://mjbizdaily.com/australia-significant-cannabis-patient-growth/
2 Feingold D, Goor-Aryeh I, Bril S, Delayahu Y, Lev-Ran S. Problematic Use of Prescription Opioids and Medicinal Cannabis Among Patients Suffering from Chronic Pain. Pain Medicine. 2017;18(2):294-306. doi: https://doi.org/10.1093/pm/pnw134
3 Bachhuber MA, Saloner B, Cunningham CO, Barry CL. Medical Cannabis Laws and Opioid Analgesic Overdose Mortality in the United States, 1999-2010. JAMA Intern Med. 2014;174(10):1668–1673. Doi: https://doi.org/10.1001/jamainternmed.2014.4005
Peter Comerford
CEO
Anspec Pty Ltd
+61 2 8438 8600
p.comerford@anspec.com.au
www.anspec.com.au/
This article will appear in the first issue of Medical Cannabis Network which will be out in January. Click here to subscribe.