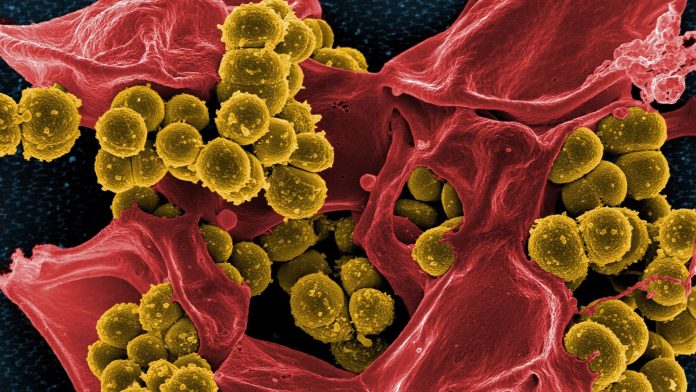 The World Health Organization's (WHO) first surveillance data on antibiotic resistance reveals high levels of resistance to a variety of serious bacterial infections across the globe.
The WHO's Global Antimicrobial Surveillance System (GLASS) reveals a widespread occurrence of antibiotic resistance amongst 500,000 people with suspected bacterial infections in 22 countries.
The resistant bacteria that were most commonly reported were Escherichia coli, Staphylococcus aureus Klebsiella pneumoniae, and Streptococcus pneumoniae, followed by Salmonella spp.
Most commonly used antibiotics
The proportion of patients with a suspected bloodstream infection that had one bacteria that was resistant to at least one commonly used antibiotic ranged from zero to 82%.
Resistance to penicillin, which has been used for decades to treat pneumonia worldwide, ranged from zero to 51%.
Between 8% and 65% of E. coli commonly associated with urinary tract infections presented resistance to a commonly used antibiotic for this condition, ciprofloxacin.
A serious worldwide situation
Dr Marc Sprenger, director of WHO's Antimicrobial Resistance Secretariat, said: "The report confirms the serious situation of antibiotic resistance worldwide."
He added: "Some of the world's most common – and potentially most dangerous – infections are proving drug-resistant.
"And most worrying of all, pathogens don't respect national borders. That's why WHO is encouraging all countries to set up good surveillance systems for detecting drug resistance that can provide data to this global system."
What is GLASS?
52 countries, including 25 high-income, 20 middle-income and seven low-income, are currently enrolled in GLASS.
Its goal is to 'enable standardised, comparable and validated data on AMR to be collected, analysed and shared with countries, in order to inform decision making, drive local, national and regional actions, and provide the evidence base for action and advocacy'.
GLASS is already making a difference in many countries. For example, Kenya has successfully enhanced the development of its national antibiotic resistance system, while Tunisia has started to aggregate data on antibiotic resistance at national level.
Recommended Related Articles