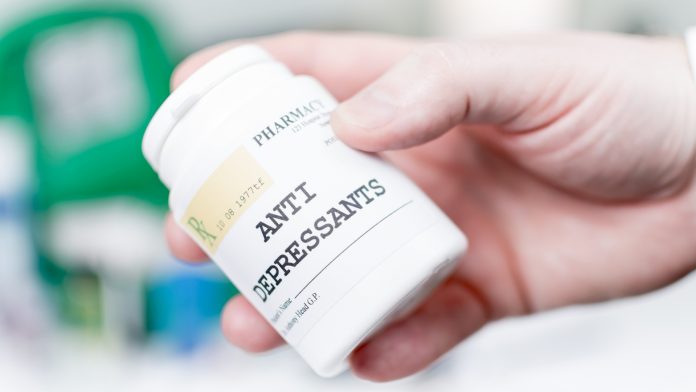 A new study has revealed that antidepressant drugs may not be an effective long-term solution for people with depression disorder, identifying that they may not improve their quality of life.
Performed by researchers at King Saud University, the study illuminated that utilising antidepressant drugs is not associated with a significant increase in health-related quality of life for people with depression in comparison to patients with the condition who do not take the antidepressants.
The findings of the study are published in the open-access journal PLOS ONE.
Enhancing care for people with depression
Previous research suggests that the health-related quality of life of people with depression is considerably impacted. Despite studies demonstrating that antidepressant drugs may be effective for treating depression disorder, the overall benefits of these medications on patients' well-being and health-related quality of life are hotly contentious.
In this new investigation, the King Saud University team employed data from the 2005-2015 United States' Medical Expenditures Panel Survey (MEPS), an extensive, longitudinal study that analysed the health services utilised in the US.
The researchers identified people diagnosed with depression disorder through the MEPS files. Throughout the study period, there was an average of 17.47 million people diagnosed with depression annually with two years of follow-up, with 57.6% of these patients receiving antidepressant drugs as treatment for the condition.
How effective are antidepressant drugs?
The team's investigation identified that using antidepressant drugs was associated with some improvement in the mental component of SF-12, which is the survey tracking health-related quality of life.
However, when contrasting this positive effect with the change in the group of people who had depression but did not take antidepressants, there was no statistically significant association between using antidepressant drugs and the physical (p=0.9595) or mental (p=0.6405) component of SF-12. Essentially, this means that the change in the quality of life for people using antidepressants during these two years was not substantially different from those who did not use the medications.
The researchers concluded: "Although we still need our patients with depression to continue using their antidepressant medications, long-term studies evaluating the actual impact of pharmacological and non-pharmacological interventions on these patients' quality of life is needed. With that being said, the role of cognitive and behavioural interventions in the long term-management of depression needs to be further evaluated in an effort to improve the ultimate goal of care for these patients; improving their overall quality of life."
Due to the research not being able to examine subtypes or varying levels of depression separately, more extensive investigations are required. In addition, the team stated that future studies should analyse the use of non-pharmacological depression interventions in combination with antidepressants.
Recommended Related Articles