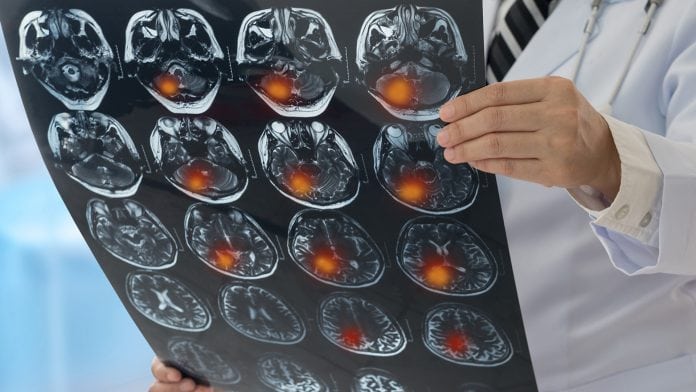 The use of antiepileptic drugs is associated with an increased risk of stroke amongst individuals with Alzheimer's disease.
According to a new study from the University of Eastern Finland, the risk of stroke was predominantly elevated for the first few months of using antiepileptic drugs and continued to remain elevated after being a cause of multiple chronic disorders such as Alzheimer's disease.
The use of Antiepileptic drugs
To control epilepsy, up to 1% of population needs chronic antiepileptic treatment.
Published in the Journal of the American Heart Association, the risk of usage did not differ between old and new antiepileptic drugs. As according to another study of the same research group, individuals with Alzheimer's disease use antiepileptic drugs more often than those who do not have Alzheimer's disease. The variance was not explained by epilepsy, and there was a considerable increase in antiepileptic drug use around the time when Alzheimer's disease was diagnosed.
The current research indicates that as individuals with Alzheimer's are particularly susceptible to adverse events, the use of antiepileptic drugs for other indications than epilepsy or neuropathic pain should be carefully considered in this vulnerable population.
The study was conducted at the University of Eastern Finland and funded by the Academy of Finland, whereby to assess the risk of stroke associated with antiepileptic drug use, researchers matched each antiepileptic drug user to a non-user.
Is there a link between the risk of stroke and Alzheimer's disease?
Alzheimer's disease and stroke are common disorders of ageing, however the relationship between these two disorders remains uncertain. Recent evidence recognised that they frequently coincide with one another and may even be influenced by each other, while other studies have produced inconsistent results.
The brains of people afflicted with Alzheimer's have a specific appearance under the microscope, which is mainly due to the widespread presence of neuritic plaques and neurofibrillary tangles.
Scientists are investigating whether these abnormalities may guide research into the treatment of Alzheimer's dementia. As of yet, there are few medical treatments available, and they do not reverse the disease.
In general, Alzheimer's disease is not believed to be associated with strokes, although people with the disease who have had strokes generally experience more severe symptoms of Alzheimer's than people with the disease who have not had strokes.