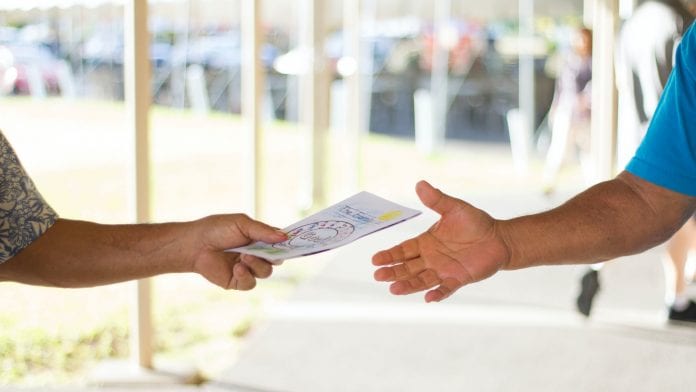 Bodee antimicrobial printing closes gaps in touchpoint safety by strengthening the layers of protection for indoor spaces.
No single measure is sufficient to create a totally safe, germ-free indoor environment. There is a requirement for multiple layers of protection. This has never been more apparent than during the COVID-19 pandemic. The addition of antimicrobial printing to an indoor area boosts the levels of protection. It is also important to have measures that are still active when people forget to play their part. Antimicrobial print does this because it carries on working over the lifetime of the printed item, neutralising germs from careless hands.
About Bodee
Bodee's team of consultants focuses on creating safer spaces with antimicrobial solutions. Part of the Sia Safe family, Bodee works in close association with Mark Gardner, Managing Director of the Tetramass Group and one of the UK's most respected microbiologists, who has developed a range of groundbreaking antibacterial and antimicrobial solutions with the most effective germ kill rates and the highest UK certification. Tetramass Group includes Sia Safe and Little Knights.
Sia Safe
Safe, effective and environmentally friendly, Sia Safe products kill 99.999% of germs, and the antibacterial effects last up to 10 times longer than similar products on the market. Certified to the highest British and European standards, the range includes antibacterial multi-surface cleaner and antibacterial hand gel.
Little Knights
Little Knights paints contain an antibacterial additive proven effective against all known bacteria. Independently tested and verified as being 100% free of volatile organic compounds (VOCs), they are totally safe and odour-free.
Bodee antimicrobial printing
Together with Gardner, Bodee launched a unique antimicrobial additive which treats an item during the print process, creating invisible protection. After this treatment, bacteria and viruses which land on the printed item are neutralised within seconds, preventing further transmission. Our solution has been formulated using totally safe, yet highly effective ingredients and it has the exceptional benefit of protecting for the lifetime of the printed item.
Why antimicrobial printing is an important addition
Germs are known to remain on surfaces after direct contact from an infected person, or as a result of airborne droplets landing. Therefore, it is possible to contract a virus simply by touching a contaminated surface – and coronaviruses are known to be particularly resilient in terms of where they survive.
Bodee antimicrobial printing takes away the risks of transmission when printed items are passed from person to person, because the active ingredient is working constantly to neutralise contamination rapidly. It can be used to protect brochures, menus, information sheets, manuals, packaging, and many other items. Antimicrobial printed sheets can also be used effectively as desk or work area covers, creating a protective surface.
When combined with other proven sanitising methods such as effective cleaning solutions, certified hand sanitisers and antibacterial paint, antimicrobial printing boosts and prolongs the level of protection afforded.
Producing the best results using only the safest solutions
Bodee's antimicrobial additive has been produced using the safest as well as the most effective ingredients. Developed in the UK, its properties have been UK laboratory-tested and approved. Its solution contains no harmful substances:
The formula uses crystallised soap;
It is free from hydrocarbons, alcohol and silver nanotechnology; and
It does not cause skin irritation.
The additive is colourless, texture-less and odourless; and has no impact on recycling.
Some antimicrobial sealants and coatings are effective for a while, but their effectiveness gradually reduces, leaving the surface unprotected. Bodee's antimicrobial qualities are embedded into the surface, giving protection that remains active for the life of the printed item.
Print that protects
As we move forwards and beyond the current pandemic, the importance of healthy indoor spaces will remain. Bodee's antimicrobial printing can play a valuable role in raising levels of protection and should become a standard component in creating a safer environment for us all.
This article is from issue 17 of Health Europa. Click here to get your free subscription today.
Recommended Related Articles