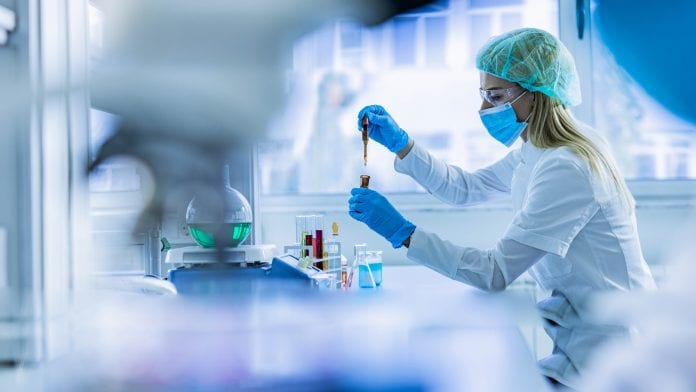 Professor Jan-Ingvar Jönsson, Chair of the Joint Programming Initiative on Antimicrobial Resistance, tells HEQ about the burden and prevention of AMR.
The Joint Programming Initiative on Antimicrobial Resistance (JPIAMR) is an international platform driving collaboration between 28 member nations and the European Commission, with the goal of co-ordinating research and resources to combat the global threat of antimicrobial resistance (AMR).
In 2018, the initiative launched its Virtual Research Institute (JPIAMR-VRI), a dynamic research network aimed at building connections between the global scientific community in order to streamline the exchange of knowledge and the identification and analysis of research gaps.
JPIAMR Chair Professor Jan-Ingvar Jönsson tells HEQ about AMR research, prevention, and the impacts of COVID-19.
How important is cross-border collaboration in supporting AMR research and treatment?
It is very important – I would say it is crucial. Microbes do not recognise national borders; and the future threat of AMR, if we cannot get it under control, will be a huge problem unless we join our forces in research and policy alignment.
What are the key challenges facing the healthcare sector in preventing the spread of infection?
There are many, but one immediate challenge is the need to develop policy focusing on behavioural barriers, such as inappropriate prescription of antibiotics. We also need to draw attention to intervention programmes and, when it comes to research, transnational collaboration to identify new targets and more efficient and sensitive screening procedures.
How could hospital infrastructures be improved to better support infection prevention and control?
There is no single answer to this question, but one important aspect is organisational frameworks, both at the facility level and within individual hospital wards, which should be put in place to facilitate the reduction of infections by considering the placement and design of hygiene inventory and hand sanitisers; to appoint personnel who engage and educate colleagues; and to secure single-patient rooms when necessary. In addition, cost efficient and easy-to-use diagnostic equipment could turn out to be crucial, despite large initial costs. More research in the area is needed, but it is not often considered.
Can you tell me a bit about the JPIAMR-VRI programme? What are the benefits of instituting a virtual research platform?
The idea behind the VRI is to bring together people – scientists, funders, and policymakers – to share and co-ordinate actions, research projects, share results and databases, facilitate the use of resources and to improve networking. AMR is a global challenge and the VRI will be one important instrument to fill the knowledge gaps and to increase visibility of research projects going on worldwide to avoid overlap and to promote transnational collaboration.
Can lessons taken from the COVID-19 pandemic be applied to the ongoing effort to prevent drug-resistant infections?
Yes, the experiences from research and societal efforts to control the COVID-19 pandemic are crucial to prepare for the effects of future viral pandemics as the often go hand-in-hand with secondary bacterial infections which could lead to further spread of AMR. Bacterial co-infections are a significant cause of mortality during viral infections and have been reported to have a significant impact within the context of COVID-19. I also believe that the very impressive work on preventative measures to combat the coronavirus, such as vaccination, can be translated into the context of antimicrobial treatments.
Has evidence-based health policy become more of a priority as a result of the pandemic?
The pandemic has had an immense impact on public understanding of infection prevention and control. The simple practice of improved handwashing, and other intervention measures to prevent infection, have certainly made people more aware. Also, more efficient interventions in the healthcare systems have been implemented, and they are likely to have impact on the levels of other infectious agents and AMR. Although different countries are implementing different strategies, future evaluations of the most rational approach would be likely to improve policy choices.
Professor Jan-Ingvar Jönsson
Chair
Joint Programming Initiative on Antimicrobial Resistance
www.jpiamr.eu
This article is from issue 17 of Health Europa. Click here to get your free subscription today.