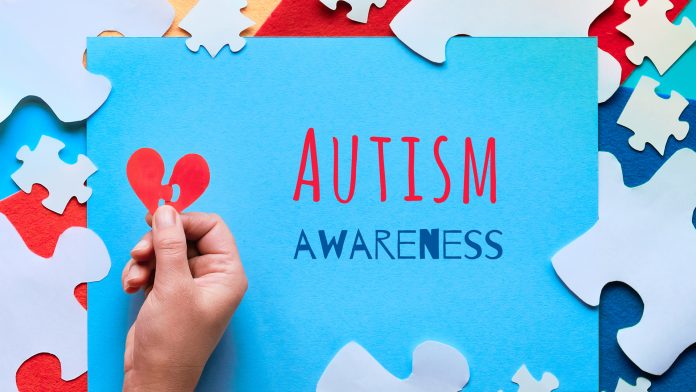 The University of Cambridge's Autism Research Centre (ARC) have launched Spectrum 10K, the most extensive UK study to date of autism spectrum disorder, a condition that affects over half a million people in the UK alone.
Spectrum 10k is led by ARC's industry-leading autism spectrum disorder experts and collaborates with pioneering researchers from the Wellcome Sanger Institute and University of California Los Angeles (UCLA).
The overall objective of Spectrum 10k is to analyse how biological and environmental factors impact the wellbeing of people with autism spectrum disorder, which may potentially aid in identifying support and treatment that mitigates the effects of the condition.
Outcomes of autism spectrum disorder
There are around 700,000 autistic individuals currently in the UK, with levels of support varying drastically between each person. A considerable amount of people with autism spectrum disorder have additional physical health conditions, such as epilepsy, or mental health conditions like anxiety or depression.
At present, the reason for such diverse outcomes for autistic people is unclear. Now, Spectrum 10K is looking to answer these fundamental questions, identifying the most optimal support for each individual.
Professor Simon Baron-Cohen, the leader of Spectrum 10K and Director of the ARC, explained: "There is an urgent need to better understand the wellbeing of autistic individuals. Spectrum 10K hopes to answer questions such as why some autistic people have epilepsy or poor mental health outcomes, and others do not."
What will the study entail?
Spectrum 10k will comprise people with autism spectrum disorder from all genders, ages, ethnicities, and intellectual capacities, with eligible participants joining the study by filling in an online questionnaire and providing a DNA saliva sample by post. In addition to being involved in the study, participants can also invite their biological relatives to join, whether autistic or not. The data collated by the researchers will be amalgamated with information from health records to achieve a comprehensive understanding of wellbeing in people with autism spectrum disorder.
Dr James Cusack, the CEO of the autism research charity Autistica and an autistic person, said: "We are delighted to support Spectrum 10K. This project enables autistic people to participate in and shape autism research to build a future where support is tailored to every individual's needs."
The Spectrum 10k researchers believe that autism is an example of neurodiversity, with a firm stance against eugenics or looking for a cure, with their study instead aiming to identify how to alleviate the unwanted symptoms and co-occurring conditions of autism spectrum disorder through support and treatment.
The team will collaborate with an advisory panel that includes autistic individuals, parents of autistic children, clinicians, and autism charity representatives. This will ensure that Spectrum 10k is perfectly equipped to best serve the autistic community, with 27 specialist NHS sites situated around the UK also assisting with recruitment for the study.
Dr Venkat Reddy, a Consultant Neurodevelopmental Paediatrician in the Community Child Health Services at Cambridgeshire and Peterborough NHS Foundation Trust, said: "There is a need to conduct further research into autism and co-occurring conditions to enable researchers and clinicians to build a better understanding of autism. I would encourage autistic individuals and their families to consider taking part in Spectrum 10K."
Chris Packham, a naturalist and TV presenter who is also autistic, said: "I'm honoured to be an ambassador of Spectrum 10K because I believe in the value of science to inform the support services that autistic kids and adults will need."
Paddy McGuinness, an actor, comedian, television presenter, and father of three autistic children, commented: "As a parent of three autistic children, I am really excited to support Spectrum 10K. This research is important to help us understand what makes every autistic person different, and how best to support them."
Dr Anna and Alastair Gadney, who are parents of a teenager with autism and learning difficulties, added: "We have been exploring, over many years, how to implement the best support for our son. We wholeheartedly endorse Spectrum 10K and hope our involvement can help increase understanding of autism and in turn support many families out there."
The recruitment stage of Spectrum 10K is now open. Children with autism spectrum disorder who are under the age of 16 must be registered by their parent or legal guardian, and adults who can't consent themselves must be registered by a carer or family member.
Recommended Related Articles