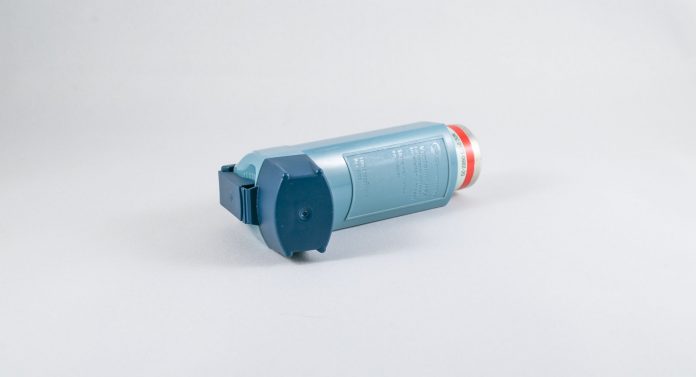 Despite the falling numbers of asthma deaths and hospital admissions in England, the overall regional and socioeconomic variations of outcomes have not changed, according to a new study.
Across England, asthma outcomes vary and look to be influenced by region and affluence, despite improvements in deaths, emergency hospital admissions and prevalence.
The UK has among the highest mortality rates from the condition in younger groups of people aged between five and 34 years. Europe has the highest asthma admission rates and highest rates of symptoms globally in children.
What plays a significant role in symptoms?
The main factor in reported asthma symptoms, doctor-diagnosis, hospital admission rates and mortality is socioeconomic status.
It was found by the National Review of Asthma Deaths (NRAD) that, despite improved care over the last few decades, many of the deaths were still preventable.
A team of researchers from London and Edinburgh universities updated and extended earlier reviews in order to consider trends by deprivation and region.
What did the results find?
Data was used on asthma related deaths in England during the 2002-2015 period, and it showed that in England there were over 14,800 recorded deaths, 1,424 of which were among 5-44-year-olds, while 3,993 deaths were among 45-74-year-olds and 9,388 among over 75-year-olds.
From 2001 to 2011, there were 542,877 emergency admissions over the age of five years, while the Health Survey for England showed that out of 12,077 people over five years of age, 1,156 reported having been diagnosed and treated for the condition and 721 reported having had severe symptoms in the last year.
In older adults it was found that 45-74-year-olds in the poorest areas had a 37% higher asthma mortality rate than those in the richest areas.
In the under-45 age group, there was a threefold increase in admissions in the most deprived areas compared with the wealthiest.
Further investigation
The authors concluded: "Despite asthma mortality, emergency admissions and prevalence decreasing over recent decades, England still experiences significant socioeconomic status and regional variations.
"The previously undocumented inverse relation between deprivation and mortality in the young requires further investigation."
Press release: BMJ
Recommended Related Articles