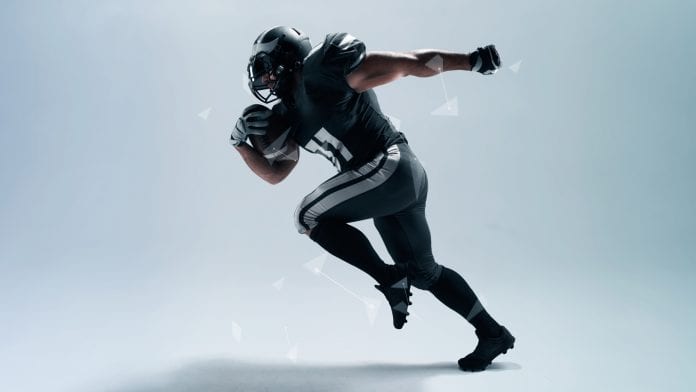 The stress that many professional athletes endure can often become enormously strenuous and ultimately lead to their retirement.
Injuries can be career changing for athletes and cannabis is a medicine that they have championed for its pain relief.
Sports people across various professional sports have retired early due to complications with aging or detrimental injuries. Notably, former NFL New England Patriot tight end Rob Gronkowski retired early due to a string of injuries. Specifically, Gronkowski suffered from injuries that impacted his back, ankles, and legs.
Throughout his career, Gronkowski underwent several surgeries, but unfortunately, he retired after nine seasons in the league. After his retirement, Gronkowski partnered with a CBD retailer, CBDMedic, to create a line of topical pain treatments using the cannabis-derived compound.
He decided to partner with CBDMedic after his father recommended the topical cream for a toe injury. In an interview with CNBC Make It, Gronkowski said he was surprised that the topical worked well and suppressed the pain.
He also said he wishes he was able to use CBD products while he was in the NFL. In Gronkowski's mind, he believes CBD would have made a huge difference in his pain management and maintains that it could help other athletes deal with similar issues.
However, at the time Gronkowksi suffered a number of injuries, CBD was still a controlled substance. In 2018, the World Anti-Doping Agency (WADA) decided to remove CBD's designation as a prohibited substance for athletes after extensive research proved that the compound has therapeutic effects.
Athletes and cannabis: lifting the market
Following the legal approval of CBD, a number of athletes began to use CBD to help them relax before a competition or relieve muscle aches after. As such, many athletes also began to praise the therapeutic effects of CBD, leading to droves of curious consumers.
With the number of growing athletes endorsing CBD as well as the increasing consumer base, the CBD marketplace is positioned to flourish in mainstream retail. According to data compiled by QY Research, the global cannabidiol market is expected to increase from $303m (~€) in 2018 to $2.28 Billion by 2025 while registering a CAGR of 33.5%.
The US Anti-Doping Agency (USADA) allows athletes to use CBD, whether it's oils, extracts or other products. However, the agency warns athletes to be cautious because it is difficult to obtain products that are pure CBD.
Furthermore, the USADA notes that there is still very limited data on the effects of CBD. Nonetheless, the agency highlights initial studies that have proven that CBD does not cause any dependence or abuse. Additionally, a study published in the US National Center for Biotechnology Information indicates that CBD can be promising for chronic pain management.
An alternative to opioids
Floyd Landis, a former professional cyclist, underwent a hip replacement surgery in 2006. For years after, Landis relied on WADA-approved opioid-based painkillers, which began his addiction. He began to rely on opioids, not only for pain relief but also to escape from his depression.
Eventually, Landis turned towards CBD to curb his opioid addiction and also to use a more natural remedy. While CBD is primarily praised for its pain management benefits, researchers have also highlighted that CBD can reduce inflammation, nausea, muscle spasms and also stimulate appetite.
CBD offers a multi-functional solution for athletes, which can allow them to reduce the number of medications they use. Despite the positive effects of CBD, many athletes still do not use it.
However, as research continues to undermine stereotypes and solidifies previous studies, CBD is expected to become a mainstream remedial treatment for athletes and even regular consumers.
Hall of Fame NFL Quarterback, Joe Montana, said: "Legalisation is picking up steam on a global level and I feel like now is the time to spread information about the curing capabilities of this plant."