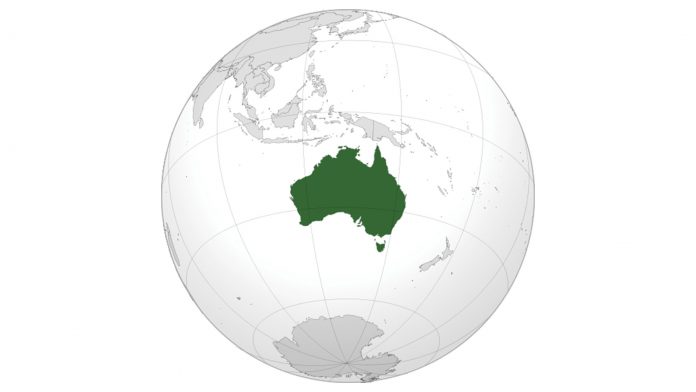 CEO of Anspec, Peter Comerford provides an insight into the burgeoning landscape of the medicinal cannabis industry in Australia and Anspec's role in its growth.
Talking about cannabis as a medicine can become a full-time job as this global tsunami of an industry rolls across the globe. Thankfully, at Anspec we managed to carve out a unique leadership position in the Australian medicinal cannabis industry and it is still only a small part of what we do.
We have an annual financial turnover larger than many of the largest cannabis companies in the world. For 27 years we have been in the business of importing and exporting pharmaceuticals, especially for compassionate access, shortage supply and for developing nations. For the last 12 of those years we were the prime vendor for pharmaceuticals and health products to our Australian Defence Forces. Naturally, our expertise in proper paperwork, security and close ties with our Australian regulators (the TGA and NSW Health) placed us perfectly to support the Australian government(s) in their ambition to increase access to medicinal cannabis for Australian doctors, pharmacists and, most importantly, patients.
Agnostically, we import more brands of cannabis into Australia to meet the exponentially growing demand than any other company. We also distribute most of the Australian manufactured and registered products. In March last year, because of having, or (then) almost having, the full spectrum of Australian cannabis licences under one roof, we were fundamental in supporting the Federal Government on opening access to all doctors across Australia. The minister decided to create a digital portal to make application easy for doctors with a guaranteed response within 24-36 hours. We in turn guaranteed next-day delivery to any pharmacy nationwide. The result has been an exponential growth in approved patients (usually for between 6 and 12 months) by ad hoc doctor application as well as significant growth in authorised prescribers whose equally significant patient numbers are in addition to the exponential curve.
Government support for the medicinal cannabis industry
Why has one of the most conservative countries in the developed world decided to lead the Southern Hemisphere into legalisation for medicinal use? Because of patient demand and clinician support all focused by a federal minister who understands health outcomes and economics.
In fact, Federal Health Minister Greg Hunt said in January 2018 that he sees Australia as "potentially the world's number one medicinal cannabis supplier". Australia can supply the full value chain: growing, manufacturing and exporting the concentrated active ingredients (oil) or the finished product.
In response, Australian entrepreneurs courted Canadian and Israeli expertise and started to attract investment. Licences have been applied for, granted, in some cases used, and, in fact, the first Australian manufactured product has been distributed (MedLab), as has the first Australian grown and manufactured product (Little Green Pharma), with more to follow.
Framework for access
Regulators have agonised over creating the right framework for access. Whether to insist on full pharmaceutical clinical trials or to work with the safety and quality data to find a different mode of access, to insist on specialist medical opinion or to integrate care through the GPs who best know the patient. In the end it was an all doctor prescription model, dispensed through pharmacy to avoid fractionation of care. Cannabis is a health product, not a disease state, although, due to 100 years of 'prohibition' of the already registered (US pharmacopeia), the dearth of research and clinical discussion has left many doctors in the dark and needing to catch up or consult more experienced colleagues.
Thankfully, the TGA (Therapeutic Goods Administration) has issued guidance for doctors as well as ease of access and the RACGP (Royal Australian College of General Practitioners) has provided a position statement and training both direct and approved. Interestingly, the European Parliament has built on their position recently and published their instructions to the Commission:
'Whereas a review of the existing scientific literature on the subject of cannabis used in a medical setting provides conclusive or substantial evidence that cannabis and cannabinoids have therapeutic effects, such as in the treatment of chronic pain in adults (e.g. in cancer disease cases), as anti-emetics for the treatment of chemotherapy-induced nausea and vomiting or for improving patient-reported multiple sclerosis spasticity symptoms, and are effective in the treatment of patients with anxiety disorders, PTSD and depression
Whereas there is evidence that cannabis or cannabinoids may be effective in increasing appetite and decreasing weight loss associated with HIV/AIDS, in alleviating symptoms of mental disorders such as psychosis or Tourette syndrome, and in alleviating symptoms of epilepsy, as well as Alzheimer's, arthritis, asthma, cancer, Crohn's disease and glaucoma, and that they also help to reduce the risk of obesity and diabetes and mitigate menstrual pain
Calls on Member States to provide medical professionals with proper medical training and to encourage increased knowledge on medical cannabis based on independent and wide-ranging research; further calls on Member States to allow doctors to make free use of their professional judgement in prescribing regulatory-approved cannabis-based medicines to patients with relevant conditions, and to allow pharmacists to lawfully honour those prescriptions; highlights the need for training and access to literature for all medical personnel – such as medical students, medical doctors and pharmacists – on the results of independent scientific research
Calls on the Commission to work with Member States to improve equal access to cannabis-based medicines and to ensure that, where allowed, medicines which are effective in treating specific conditions are covered by health insurance schemes in the same way as other medicines; asks Member States to provide a safe and equal choice for patients between different types of cannabis-based medicine, while ensuring that patients are accompanied by specialised medical professionals during their treatment
Emphasises that, in order to ensure that patients have access to the right case-specific therapy that caters to their individual needs as patients with single or multiple disorders, it is essential that they be provided with comprehensive information about the full spectrum profiles of the plant strains used in the medication provided; points out that such information would empower patients and allow medical practitioners to prescribe medication that takes into consideration the holistic needs of the patient and the corresponding therapy.'1
Who is Anspec?
For our part, Anspec has over 26 years' industry experience in supplying pharmaceutical, medical, dental, health consumables and now medicinal cannabis services to wholesalers, distributors and healthcare establishments in Australia and into international markets for shortages, trials, distribution and for compassionate access. We can reach 35 countries with ease and have long-standing partnerships in the UK, Ireland, Germany, Austria, Turkey, Brunei, Singapore, the Pacific and even Canada.
Our services extend to developing a network of domestic hospitals and aged care facilities at the highest levels to make available our procurement and ethical supply when they need it most. Having identified innovations from other business and with great partners to offer the best products, we seek to improve the lives and experience of patients.
Anspec has, in the most ethical manner, facilitated the supply of first world pharmaceuticals, medical consumables and equipment into developing nations of the Pacific. Principally, these exports are to ministries of health or to clinics, private hospitals and pharmacies. Our reputation has expanded beyond the Pacific given our reliability in supply chain management that is customised to suit specific client requirements whereby we are trusted to deliver in over 35 countries worldwide.
Operating from our extensive premises in Thornleigh (Sydney), our capability is trusted to deliver under a complete logistics solution as Anspec provides temperature-controlled managed warehouse, third party logistics (3PL) and fourth party logistics (4PL), import and export services, operating under ISO9001/15 and GWP compliance.
Access to medicinal cannabis
According to Anspec CEO Peter Comerford: "It is not difficult for doctors in Australia to provide medicinal cannabis, using Special Access Scheme on a case-by-case basis."2
We currently facilitate prompt fulfilment to over 200 pharmacies to date, but we are electronically connected to 5,300 out of a total 5,800 pharmacies in the country. Again, this is a unique Anspec capability in the Cannabis space, which will be valuable as pharmacies and doctors quickly grasp the simplicity of working with cannabis as a medicine. We work with over 150 doctors to support them in the care they give to their patients. We provide simple reminders for doctors that using TGA guidance and their normal clinical judgement is the best way to assess whether or not these products are suitable treatments for their patients under the Special Access and Authorised Prescriber schemes. We work with cultivators and sponsors helping with their compliance requirements. Anspec has a dedicated team of experienced professionals ready to engage with anyone serious and ethical about medicinal cannabis.
The Australian governments have made it easier to access medicinal cannabis. Unregistered medicinal cannabis may be supplied where a doctor decides that for a specific patient there is a clinical need. Multiple GPs are prescribing medicinal cannabis, not just specialists. New clinics are being opened by doctors who want to focus on medicinal cannabis as an integrated part of their practice.
Anspec's medicinal cannabis services
Anspec is proud to offer a full array of medicinal cannabis services covering:
Supply chain management
Secure storage (ambient and cold)
Consulting services
3PL and 4PL
Import
Export
Distribution.
Anspec has the licences and knowledge to supply services, including distribution, regulatory support, imports and preparation for exports. Anspec refers everyone to the proper authorities – pharmacists to doctors, patients to their doctors, and the doctors to the TGA website.2
References
Extract from: Dispelling myths. The Australian Financial Review. 10 July 2018
Peter Comerford
CEO
Anspec Pty Ltd.
+61 2 8438 8600
p.comerford@anspec.com.au
https://www.anspec.com.au/
Please note, this article will appear in issue 9 of Health Europa Quarterly, which is available to read now.