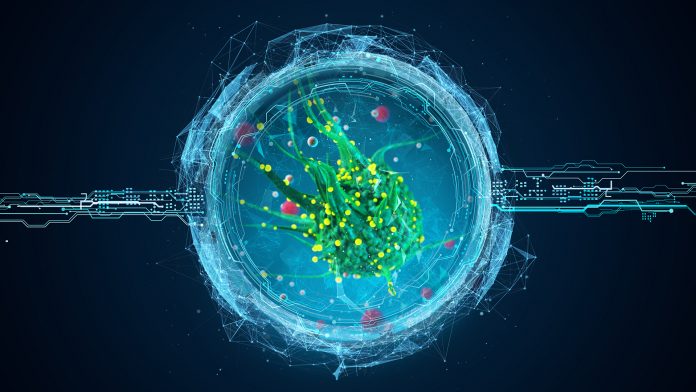 Automated cell counters are electronic devices that can automatically count the cells of humans, animals, plants, as well as cells of other origins – discover how the market will experience a boom.
The market for automated cell counters comprises of different types of systems and reagents. In the market, the systems are available in the form table-top devices and devices that vary based on their image analysis technology.
According to the study, among all the systems, coulter systems were the leading systems in the global automated cell counters market in terms of revenue with a global market share of 33% in 2018.
The world of automated cell counters
The cell counting procedure starts with the loading of a sample into an automated cell counter, which is then passed through a narrow tube. Based on software-guided analysis, the counter uses either optical or electrical sensors to count the number of cells that successfully pass through the tube. Depending upon the device models, the time taken from sample loading to result output can vary from 30 seconds to 5 minutes.
For medical and research purposes, automated cell counters can be used for blood or urine analysis, as well as to determine the cell count to check the viability of the cultured cell lines meant for research activities.
Some automated cell counters are used for blood analysis and others for urinalysis. The features that are unique to different counters include sample size, cell type, and capacity to differentiate between live and dead cells.
An attractive alternative device
In the recent years, automated cell counters have become attractive alternative devices to manual cell counting devices. The greater demand can be attributed to their accurate and reliable results in a fraction of the time. Furthermore, these devices also significantly reduce manpower dependency and cell count variance. Several studies on the efficiency comparison of manual and automated cell counters have shown that latter provides improved cell counting reproducibility and accuracy.
Major players in the market are concentrating their efforts on research and development to introduce new products into the market, which are more cost-effective and affordable for small labs. In addition, several technological advancements in cell imaging technology are currently under process, which are likely to find applications in a wide range of clinical biomedical studies.
High prevalence of HIV and the high incidence of cancer
Due to the high prevalence of HIV and the high incidence of cancer, various countries, such as India and China, as well as the North America region, are estimated to be the fastest-growing regional markets for automated cell counters and are poised to offer significant opportunities. With a large number of ongoing cell-line research and cancer studies, the demand is estimated to grow significantly in European countries as well.
The automated cell counter market report tracks some of the key companies operating in the global market, which include Danaher Corporation, ChemoMetec A/S, F. Hoffmann-La Roche Ltd., Nexcelom Bioscience LLC, Oxford Optronix Ltd., ALIT Life Science Co., Ltd., Luminex Corporation, and Merck KGaA, among others.