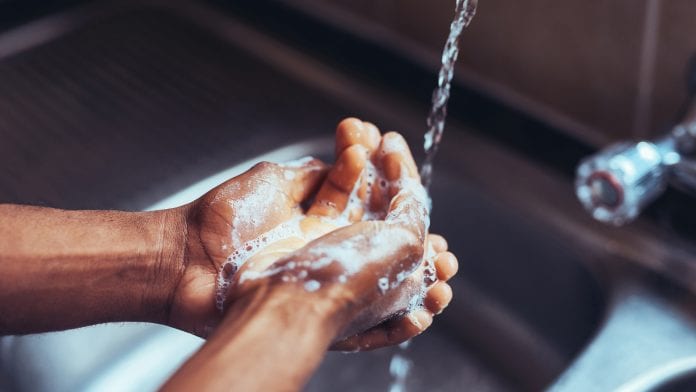 CleanTech: automated handwashing technology that removes 99.9% of pathogens, reduces risk of infection, and improves hand hygiene performance.
It is widely accepted that hands are the most prevalent vector in the transmission of infections. Healthcare-acquired infections (HAIs) are on the increase, particularly Clostridium difficile (C. diff), carbapenemase-producing enterobacteriaceae (CPE), norovirus, and others. The coronavirus pandemic has reinforced the importance of effective handwashing in all settings, but in particular healthcare. The gold standard in hand hygiene is correctly performed handwashing with soap and warm water; and the importance of effective handwashing cannot be overstated, particularly since the onset of COVID-19. Unfortunately, as much as 95% of the general population do not wash their hands properly, according to a 2013 study by Michigan State University which was published in the Journal of Environmental Health.
Human hygiene redefined
Meritech Inc (Meritech) was founded following the invention of CleanTech® in 1987, to improve hand hygiene performance through full automation, thereby removing the potential for poor hand hygiene execution, along with the inevitable variability that occurs from person to person when washing hands manually.
Meritech's mission is simple: to save lives and prevent the spread of disease through effective hygiene. This mission is shared by Advanced Hygiene Technologies Ltd (AHT), the exclusive distributors of CleanTech in the UK and Ireland, offering full sales and technical support.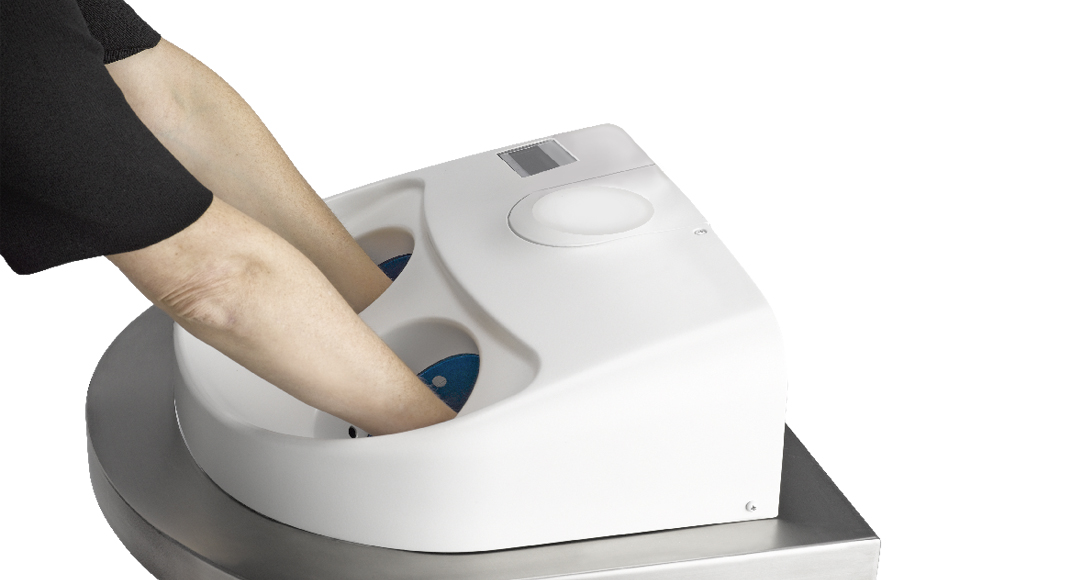 Tried, tested and trusted
CleanTech is installed in over 1,500 locations in the USA, and existing customers in the UK and Ireland now include hospitals; nursing homes; COVID-19 assessment hubs; cleanroom facilities; biotech; medtech; food manufacturing and food service settings; and commercial and public buildings.
Eradicating manual handwashing challenges
When correctly performed in accordance with World Health Organization (WHO) guidelines, manual handwashing should involve eight steps with 13 different actions. It is extremely difficult for an individual to get this right every time, even with repeated training; and practically impossible for groups to all do it in exactly the same way. The truth is that very few people wash their hands properly, and everyone does it differently.
Hand hygiene redefined through full touch-free automation
To ensure effective handwashing every time it is necessary to remove human behaviour and variability, while ensuring consistent pathogen removal. This is what CleanTech does, by washing the hands for the user, in a touch-free process lasting just 12 seconds. Variability is thereby eradicated; and consistent pathogen removal is delivered by a perfect combination of science and engineering. Meritech has performed over 50 independent laboratory studies to give healthcare professionals and facilities managers the peace of mind they need when installing CleanTech systems.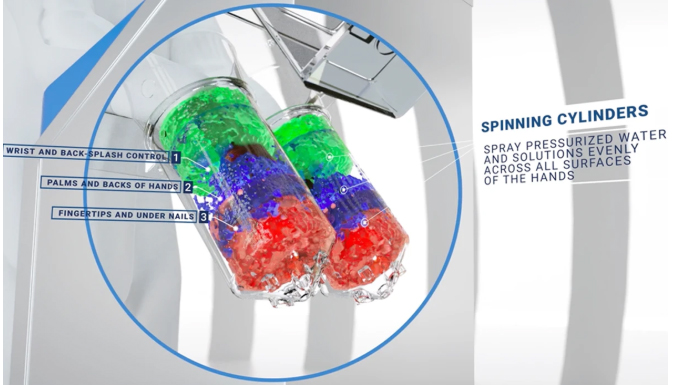 CleanTech efficacy: 99.9% pathogen removal
Since 1988, Meritech has continued to test, improve, and re-test CleanTech in order to provide the perfect handwash every time in just 12 seconds. These 50+ studies have been conducted with a third-party Food and Drug Administration (FDA)-registered, ISO 17025 accredited laboratory, using a methodology based on standards defined by both the FDA and the American Society for Testing and Materials (ASTM International).
Returning time to care
A major resource challenge in healthcare is time – or lack thereof. CleanTech is a great solution on this front, as it not only transforms and improves hygiene performance, it also gives 20 seconds back to the care of patients for every single handwash. For a ward or clinic with a team of 20 staff, where each person washes their hands just eight times per day, this can mean up to 40 days of care are returned to patients each year; not to mention the environmental benefit of around 11,000l of water saved per team member.
Accurate compliance metrics
Another challenge with manual handwashing is understanding the overall level of compliance. CleanTech solves this with its inbuilt electronic handwash counter, enabling accurate reporting on handwashing compliance. This facilitates a better understanding of the handwashing culture in an organisation, by delivering the all-important metrics to back up interventions and improvement programmes.
Promoting skin health
CleanTech systems use Meritech's specially formulated UltraPure handwashing solutions, with conditioners which promote skin health, leaving hands feeling softer after each wash. This helps to increase handwashing compliance, as hands do not crack or become sensitive even with repeated handwashes each day.
Easy to install
CleanTech uses the same water and power connections as standard manual wash hand basins, sinks or troughs, making it an easy replacement option. There are wall-, counter- and floor-mounted models available to suit all applications and location types. Installation is easy, taking one to two hours. Warranty and full technical support and service are provided by AHT's team of Meritech-trained technicians.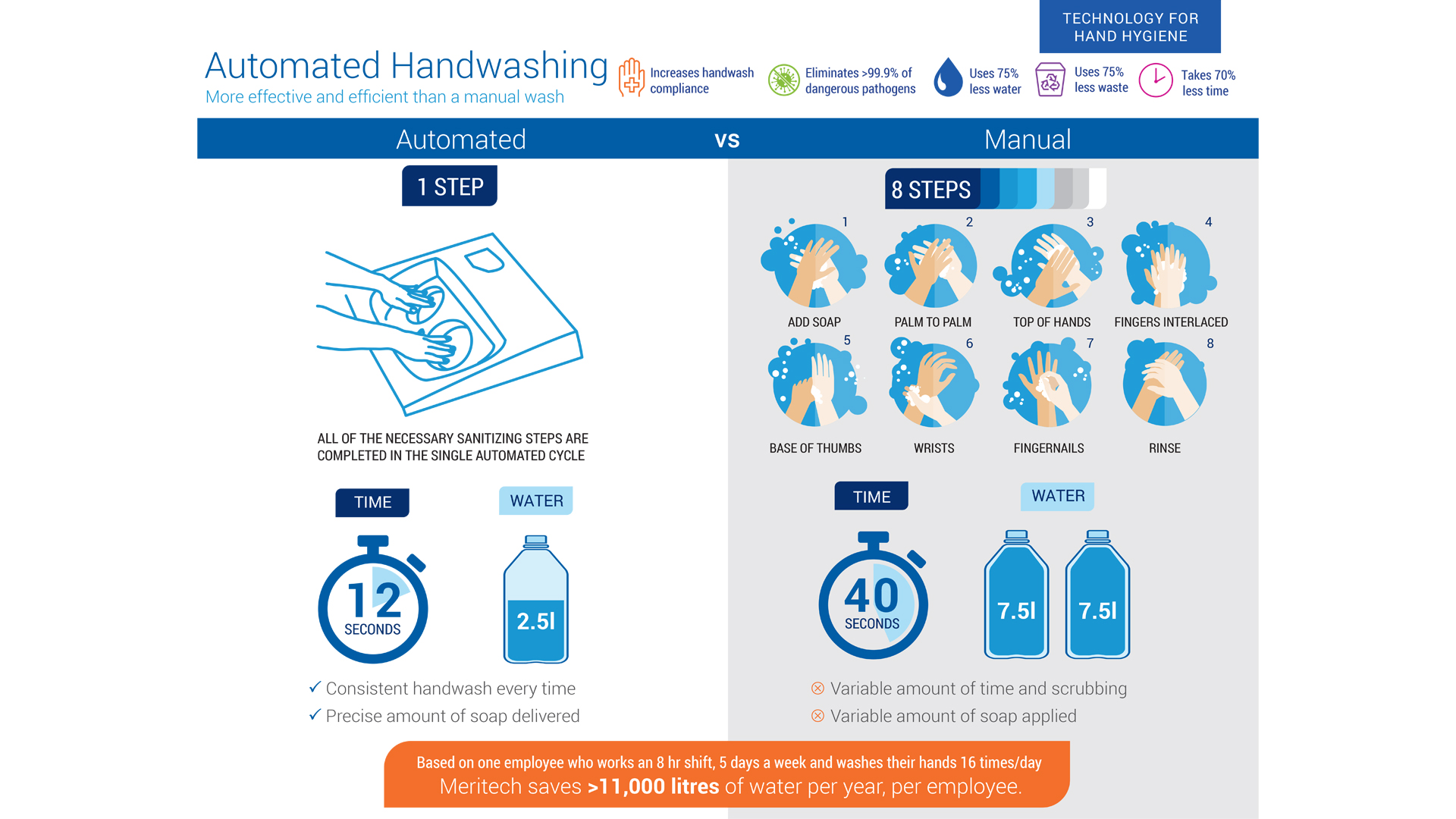 Conor McGauran
Advanced Hygiene Technologies Ltd
+353 87 6167335
info@cleanhands.tech
www.meritech.com
This article is from issue 16 of Health Europa. Click here to get your free subscription today.
Recommended Related Articles