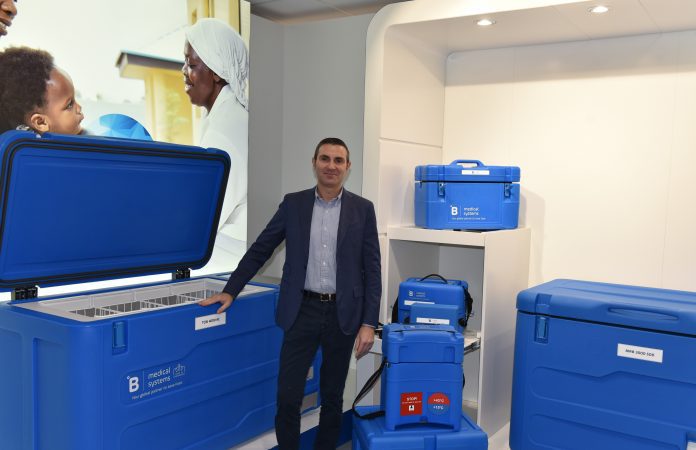 B Medical Systems, a global leader in medical cold chain products, has announced the appointment of Andrea Scammacca as its new Chief Operating Officer. Scammacca will be responsible for the Production, Maintenance and Engineering, Supply Chain, Quality, IT, and After Sales functions of B Medical Systems.
Luc Provost, CEO of B Medical Systems, said: "We are pleased to announce Andrea's new position within B Medical Systems. His previous experience combined with his passion and drive for operational excellence will help us to execute the growth vision of the company and our global expansion plans."
Scammacca joined B Medical Systems as the Global Head of Supply Chain in December 2020, bringing more than 20 years of professional experience in supply chain and operations management positions. Prior to joining B Medical Systems, Scammacca held various positions within the FANUC Corporation, a world-leading manufacturer of robotics equipment; his last role with the corporation was the Director of European Supply Chain Management.
"I am delighted to take over this key responsibility. B Medical Systems is rapidly expanding globally, we have a very ambitious growth plan and a strong, motivated team. To drive the expansion and the operational excellence of the company is a very exciting opportunity. I look forward to it." said Andrea Scammacca, Chief Operating Officer of B Medical Systems.
Scammacca will continue his efforts in enabling the company's growth worldwide.
Recommended Related Articles