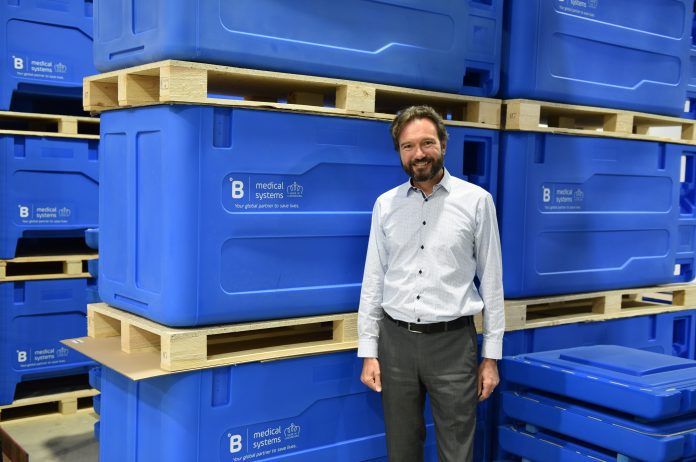 B Medical Systems, a global pioneer of the medical cold chain industry, has announced the appointment of Thierry Goniva as Chief Technology Officer.
With more than two decades of industry expertise, Thierry Goniva's new role will see him take over the responsibility for all of the research and development endeavours at B Medical Systems.
Luc Provost, the CEO of B Medical Systems, said: "Technology plays a critical role in everything we do at B Medical Systems. Innovation, reliability, and superior performance are the three broad pillars of our product development strategy. We are thrilled to welcome Goniva to the team. His leadership and experience in the technology space will undoubtedly strengthen our product portfolio and drive growth for B Medical Systems."
About Thierry Goniva
Goniva possesses over 20 years of experience that will enrich B Medical Systems, having most recently served as the Director of Strategy, Innovation and Marketing for IEE S.A., and has extensive experience in product and business development, programme management, and business process implementation. Goniva has a master's degree in Electrical Engineering from ETH Zürich and speaks English, Luxembourgish, French, German, and Japanese.
Goniva commented: "It's an exciting time to be in the medical refrigeration industry and specifically to join one of the leading players. B Medical Systems is known for its innovation and the impact it creates on millions of people around the world. I very much look forward to meeting the growing demand for innovative and reliable products for the medical refrigeration industry."
Recommended Related Articles