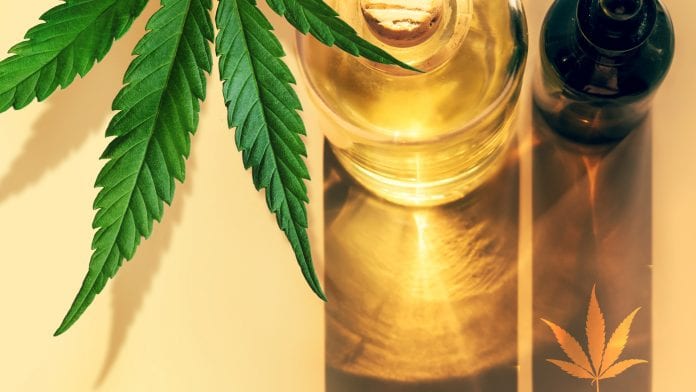 Medical Cannabis Network speaks to Tjalling Erkelens of Bedrocan to discuss the company's longstanding pedigree in manufacturing and standardising cannabis-based medicines.
Tjalling Erkelens is the Co-Founder and CEO of Bedrocan, the only supplier of medical cannabis products to Dutch government agency The Dutch Office for Medical Cannabis.
It is the oldest legal company in the world to provide several chemically distinct varieties of cannabis to be used by patients with a prescription and as a raw material for the pharmaceutical industry.
Over the last 26 years, Erkelens has developed and standardised unique methods of producing cannabis to a level achieved by no other firm to date.  His dedication to product quality resulted in the Dutch Bedrocan production facility gaining approval for GMP & API by the Dutch Health Authorities in 2017.
In September 2019, Erkelens spoke at The Cannabis Society's European Medical Conference in Berlin, Germany, where Medical Cannabis Network were in attendance.
We sat down with him after his appearance at the event to discuss his approach to standardisation, Bedrocan's pedigree within the industry, the ongoing barriers to access for many patients and bridging the many gaps that exist in this ever-evolving industry.
The constant availability of a standardised product is extremely important to developers of medication and medical devices.
How does your company overcome the complications which may arise through the lack of standardisation of CBD medications?
This is twofold. It all begins with genetic standardisation and creating a ratio of chemical compounds which is always the same; the levels may differ, but the ratio is always the same. There are deviations within the process in every company and every factory, which is why standard deviation is there. Genetic standardisation is the most important thing, and we found a unique method to keep plant material that originated from one single seed genetically stable indefinitely.
Our varieties mostly go back to the mid and early 1990s, and we are still using the genetics and vegetative materials which originated from a single seed which was grown during those years.
Are you experimenting with this to improve it in anyway?
That is a good question, and it is what we are about to do: among other things, we are in discussions with a technical institution in the UK that is able to experiment with cannabinoids in plant material. It is something we are looking into in order to get as close as possible to what researchers are requesting.
The requests from the medical community and of course patients are important, but they are not able to tell us what CBD does exactly; we need that research to be done first. This is the point which everyone has raised today, and it is very important.
It appears as though the appetite is there, whether from the medical doctors who have been speaking today or the companies. However, the barriers still exist, and they seem to be the same barriers that have existed for some time?
60 years of prohibition took its toll. It was difficult and, in some cases, even impossible, to do proper research on the potential of cannabis as a medicine. Of course, since the mid-nineties a lot was happening in the USA and later on Canada, but that led to a business model which did not have the science or patients at its heart and was more about making profit.
If we want to reverse the effects of this prohibition, then we must all work together not only within the industry, but also governments. However, the industry will have a hard time doing this with IP and money playing such a significant role. Many companies have spent many years on their systems and products, and they are reluctant to potentially risk giving that away by knowledge sharing.
What we are doing as a company now is seeking out credible industry partners who are happy to put everything aside to sit down and talk to identify the problems we have and work towards solutions. We want to engage and do something about the problems together. That is my takeaway here today. There is willingness now amongst industry partners, and we all need to just sit down and talk about what is needed.
Do you think that academia has more of a role to play at this point?
Certainly, academia must play a role, along with regulators and the industry. GW Pharma has been on the scene since 1998, so they have 21 years of experience in bringing real medicines to the market. Epidiolex was recently approved for use within the European Union for two conditions which is very positive news. Is it the right product for patients? I don't know; that is something the future will tell us. Do we develop the right products for patients? Again, I don't know, and time will tell, but we are working for patients as best we can.
What are your thoughts on the potentially negative impact should the European Union seek to legislate on standardisation, resulting in these products being classed as pharmaceuticals and thus subject to the same processes, such as clinical trials etc?
The fear that patient demand is not being met is normal in the pharmaceutical industry. First things first, we must establish that what we are putting into patients is having a positive effect and are not causing any negative ones.
Currently, everyone is talking about CBD and, because it is largely unregulated, whether it could in fact be psychoactive. Aside from that, what other effects does it have on the brain? What happens after 20 or 30 years of using CBD?
The longitudinal studies on this are still lacking, and even the short-term studies are not fully at the level that is traditionally required for a pharmaceutical product.
Your only client is the Dutch government. Is there a reason for this, and do you have plans to expand further?
We did go to Canada, and we have also been present in the Czech Republic, but we encountered so many problems that we withdrew and went back to the Dutch market where we work under the government's strict regimen. In the beginning, it felt very restrictive, but after 16 years it has become very comfortable. Aligning with the government did take a lot of time but trust is something that must be mutually built, and it does not happen overnight. As they say, 'trust arrives on foot but leaves on horseback,' and so a lot of care must be taken when establishing these relationships, and I must say that the government is a very interesting business partner.
Do you expect that to change at all in the future, as governments change etc.?
I do expect certain changes; not necessarily deep or fundamental ones, but I expect that there will be changes which lead to businesses, patients and doctors interests being accommodated to a greater extent. Other countries are looking at how to cater for patients, doctors, and of course research, but research as far as they are concerned is simply providing material.
Peter Homberg from Dentons earlier explained that there is a limit on how much cannabis can be grown in Germany, with the rest being exported from elsewhere. Are there similar restrictions in Holland? Or are you free to cultivate as much as you like? Are you able to export?
The limitations are from ourselves. There are regulations and policies on exporting, and that is always done in such a way as to best serve the needs of the country, but also to encourage countries to generate their own supply to meet demand, which in turn feeds their own supply.
I don't know how this will evolve over the next 10 years or so as the world is changing, and cannabis will eventually become a commodity for finished products. It isn't the cannabis itself which goes to the patient, it is altered forms in many instances. When the law changed in Holland, it was intended to serve that purpose.
I have always perceived a very positive attitude from our government. However, they also want to be fully compliant with standard pharmaceutical regulations. For me personally, cannabis as a medicine cannot fall outside of regulation; it is what we have them for. The word 'medicine' doesn't cover the specific capabilities of a product, it pertains to what we are using it for. How we deal with that defines whether something is a medicine or whether it is a pharmaceutical product. Some may not agree, but cannabis can be a medicine, and that is how we see it.
How is your company bridging the gap between patient needs and the regulatory demands of modern medicine?
We standardise our herbal product which is the first thing – and we do it in a pharmaceutical way. The standardisation is for the doctors and the scientists; to do it in a pharmaceutical way is an issue for the regulators.
Listening to patients, especially early on (as they were the only ones who had the experience with using cannabis medicinally and could tell us where it helped and where it did not) has been crucial.
Very quickly, MS, fibromyalgia, and cancer pain were raised because people were already using it and reporting positive effects. Bedrocan listen to what people are telling us and try to push developments forward.
At that time, inhalation was the most common method of using cannabis, but smoking is not encouraged and so vaporisation was developed. We worked closely and contributed to research with Storz and Bickel who have been largely responsible for the medicalisation of vaping. Vaping products were almost unheard of at that time – Storz and Bickel invented vaping as it is now.
Finally, the compliance element: Bedrocan are striving to bring an old medicine to modern standards, and we are constantly innovating to achieve this goal.
Tjalling Erkelens
Bedrocan Founder, CEO & Chairman
Bedrocan
+31 598 62 37 31
info@bedrocan.com
Tweet @BedrocanInfo