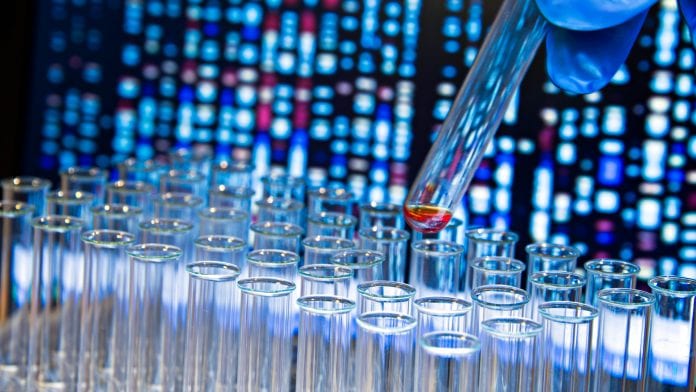 Published in Genomic Medicine, researchers present new genetic testing technology which enhances precision of analysis of clinical biomarkers in medicine.
A team of researchers from the University of Helsinki, Finland, the University of Tartu, Competence Centre on Health Technologies, Estonia, and the Karolinska Institute, Sweden have presented Targeted Allele Counting by sequencing (TAC-seq) along with several ways of applying it. Measuring at an extremely high level of precision, the method calculates the number of DNA and RNA molecules used as biomarkers in medicine, thereby describing the patient's state of health.
Biomarkers in medicine
A biomarker can be any molecule whose existence or absence is measurable, and which gives information about the state of health of an individual.
Thousands of biomarkers in medicine are used by clinics, of which many analyse DNA as a hereditary agent, and gene expression profiles. Therefore, it is vital that responses to clinical testing are as precise as possible and that when it comes to testing, it is priced at a reasonable level.
First author, Hindrek Teder, University of Tartu Bioinformatics, explains: "Ordinarily, in clinical samples, the DNA has to be amplified using the polymerase chain reaction method to ensure material for the next-generation sequencing, otherwise it isn't measurable by instruments.
"However, it is not known how many copies are created of a given original molecule and thus the results are inaccurate. With TAC-seq, we can identify and remove all of the artificial copies made in the lab, and the corrected biomarker values reflect the clinical sample with maximum reliability."
Three different applications for the method
Firstly, the biomarker, TAC-seq can be used for the endometrial receptivity testing, determining the levels of specific RNA molecules with the aim of ascertaining the best possible time to transfer the embryo during infertility treatment and thereby increase the likelihood of success of in-vitro fertilisation (IVF).
Secondly, the method can also be used for non-invasive prenatal genetic testing to evaluate the cell-free DNA in the blood of women to identify the most common chromosomal disorders in the foetus.
Finally, the method can be used for precise microRNA profiling in different body fluids. These molecules can be used as biomarkers for several conditions and therefore forgo the need to perform a biopsy.
TAC-seq based endometrial receptivity test has reached validation across private clinics in Helsinki and Turku.
Dr Kaarel Krjutškov from the University of Helsinki and in Competence Centre on Health Technologies, highlights that there has been a pressing need for an ultra-precise and affordable solution, and biomarkers in medicine, more specifically TAC-seq, will broaden the possibilities in research and in clinics.
Recommended Related Articles