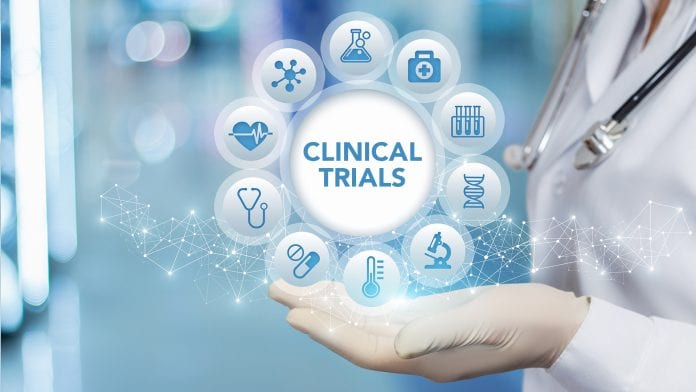 BioNotus combines bioanalysis (data) with pharmacometrics (information) to deliver actionable insights
BioNotus is a contract research organisation which specialises in the bioanalysis of drugs. Johan Van Daele, CEO of BioNotus, explains how the company's unique approach to combining bioanalysis with pharmacometrics can deliver actionable insights for its customers.
About BioNotus
BioNotus was founded in 2017 by Prof Pieter Annaert and Johan Van Daele, providing bioanalysis (BA) services to universities and university hospitals, as well as the pharmaceutical and biotech industry.
Responding to client requirements, BioNotus management has added data processing, data visualisation and pharmacometrics (PMX) to its bioanalysis service portfolio. PMX helps clients to extract usable information from their data and provides actionable insights that enable strategic decisions.
Specifically, PMX supports data interpretation with regard to dosing of patient populations (uniform, group-based, individualised) and/or the subsequent design of clinical and preclinical trials and studies. BioNotus also aims to coach interested clients in data processing, interpretation and presentation.
Our expertise for your pharma and biotech needs
BioNotus offers a comprehensive range of services, including:
• Bioanalysis (BA) of drugs/drug candidates, metabolites and biomarkers;
• Biomarker identification and validation (eg of bile acids and cholestasis);
• ADMET profiling and drug exposure;
• Modelling and simulation: population pharmacokinetics/pharmacodynamics, physiology-based pharmacokinetics;
• Dose finding in special populations (eg neonatal, pediatric, geriatric), also known as Model-Informed Precision Dosing (MIPD);
• Clinical study design;
• Preclinical and clinical drug development;
• Outsourcing and contract research.
• Case study: MIPD in action
A clinical research team specialising in obstetrics, foetal medicine and neonatology requested support from BioNotus for dose finding in pregnant females in their third trimester, specifically targeting foetal concentrations. As it was clearly impossible to sample from foetuses, this dose finding question had to be addressed based on first principles, ex vivo placento-foetal models, animal models; and data from pregnant females who had received the drug in question in an experimental setting.
Besides providing expert bioanalysis of the drug and an active metabolite in different matrices, BioNotus provided population pharmacokinetic (popPK) and physiology-based pharmacokinetic (PBPK) simulations bridging from healthy male volunteers to the target population, yielding both predictions of an acceptable initial regimen and advice regarding the implementation of therapeutic drug monitoring. The activities can be summarised as Model-informed Precision Dosing (MIPD).
'Pure' bioanalysis customers are usually more than happy to discuss questions like:
• 'What do you want to do with the results?'
• 'Are you sure whether a sufficient number of samples will be taken from a sufficient number of patients and at the right times to demonstrate what you are aiming for?'
• 'Have you chosen the right dose for your clinical trial?'
PMX expertise helps to build closer relationships with clients and coaches them, if desired, to get the most returns from their investment into bioanalysis.
BA and PMX: a logical and/or exceptional combination?
Since the primary result (time series of analyte concentrations) of BA projects benefits from processing – including tabulation, visualisation, aggregation and frequently modelling – it might seem logical that BA and PMX would be offered by most contract research organisations (CROs).
Surprisingly, BioNotus is one of the few providing both BA and PMX from the same vendor. Most companies offering BA do so exclusively. To the best of our knowledge, there are hardly any PMX consulting companies which also offer BA. A lot of customers, with the exception of Big Pharma, cannot or do not want to pay for permanent pharmacometrics staff.
Having both capabilities 'under one roof' creates synergies (common data format, short internal and external lines of communication), which increases the efficiency and therefore affordability of services. BioNotus expects its combined services to be more affordable and more fit for purpose for the customer than having to work with two independent consulting companies.
In addition, the company offers a project plan and timelines for the entire process, from receiving the samples to reporting 'actionable insights' thereby facilitating project management for the customer. This makes BioNotus highly attractive for hospitals and small to medium-sized pharmaceutical companies who need both BA and PMX support.
Different kinds of PMX
In December 2019, the company was joined by Dr Thomas Bouillon, who previously held positions as Attending Anaesthesiologist at Bern University Hospital, Switzerland; Senior Expert/Associate Director of PMX at Novartis, Switzerland; and Associate Professor of PMX at Leuven University, Belgium.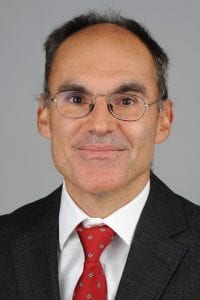 He provides PMX services while building a small in-house PMX group. His main expertise is data-driven PMX, implementing popPK precision dosing and model-based individualisation of dosing. Currently, he is expanding his knowledge into physiology-based pharmacokinetics and mechanistic modelling.
On request, BioNotus combines different PMX approaches to the same research question in order to increase the reliability of its recommendations for dosing and study design. A BA-PMX iteration capacity also enables to swiftly increase the reliability of modelling and simulation. It is exactly this BA-PMX combination that leads our customers to say: 'BioNotus' foremost USP is that they are expert consultants with a lab.'
PMX data management
The company offers a broad range of solutions, meeting the individual needs of its customers from academic institutions to commercial drug developers where data safety and auditability of the entire data management and workflow must be guaranteed. Customers are able to choose between different models.
Custom bioanalytical assays
The BioNotus lab specialises in LCMS/MS (liquid chromatography coupled to a tandem mass spectrometer). The company develops custom bioanalytical assays, fit for your purpose and adapted to customers' needs and budgets. In addition to drugs, drug candidates and their metabolites, biomarkers can also be analysed.
A notable example is a multiplex assay of different bile acids. BA determination of bile acids is particularly relevant, as they are emerging biomarkers for early detection of drug-induced cholestasis, a side effect associated with many drug candidates and often only noticed too late when expensive clinical trials are already ongoing.
To address this issue, BioNotus co-founder Prof Pieter Annaert developed a hepatocyte-based (in vitro) drug-induced cholestasis assay, allowing early detection of drug candidates with cholestatic liabilities. This assay is continuously improved to allow increased sensitivity and precision, thanks to in vitro profiling of bile acid homeostasis.
Speed to market
Bioanalysis is one of the bottlenecks of research and development: we often hear clients complaining that it takes months or even years to receive a bioanalytical report. Within one year after BioNotus had been founded, we received an urgent request for quantification of a hormone therapy drug in pharmaceutical wastewater.
The lower limit of quantification (LLOQ) was in the picomolar range; while the matrix consisted of highly concentrated salts, solvents and detergents. Previous attempts to develop this assay were unsuccessful. We prioritised this task as our most urgent, dedicated all our resources to it; and were able to develop the assay, analyse the samples and deliver an analysis report within three weeks.
This and similar feats would not be possible without the expertise of Yeghig Armoudjian, MSc, who joined us in 2019 after having worked for five years as Senior Chemist-Analyst for DarmanTest Laboratories, an international company; and Bart Lammens, MPharm. We regularly deliver reports within days after receiving the samples.
Learn more
Institutions and companies with projects requiring BA and/or PMX services are kindly invited to contact johan.vandaele@bionotus.com. BioNotus will be glad to discuss where innovative methods can be applied to reach actionable insights which add business value.
Johan Van Daele, CEO
BioNotus (Niel, BELGIUM)
+32 (495) 192689
johan.vandaele@bionotus.com
https://bionotus.com/
Please note, this article will appear in issue 12 of Health Europa Quarterly, which will be available to read in February 2020.
Recommended Related Articles