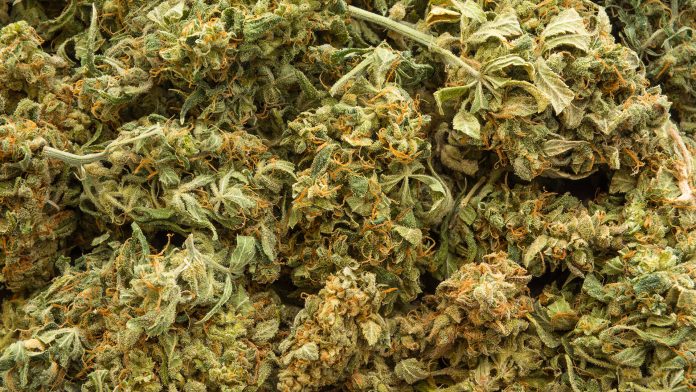 Discover GemmaCert, the Israeli biotech pioneer, who will demonstrate its patented non-destructive solution for analysing cannabis potency in Berlin.
The Israeli Biotech Company, GemmaCert, is set to analyse cannabis potency without destroying the plant at the Mary-Jane show that will take place 21-23 June in Berlin, Germany. Within the first two months of marketing, over 100 orders were supplied globally to US, Canada, Mexico, Colombia, Italy, Switzerland, Germany, The Netherlands, Greece, New Zealand, Australia, Denmark and Spain.
The revolutionary solution demonstrating cannabis potency
GemmaCert has patented and developed a revolutionary solution that enable growers, producers, retailers and home users to test cannabis potency at home without having to depend on expensive and time-consuming laboratories.
The portable solution provides which unlike other solutions, is simple and sleek, for everyday use, requiring no specific skillset for operation, and does not destroy or harm the flower in any way. The test measures for THC levels, as well as CBD levels in every cannabis flower.
The patented portable solution is received with much anticipation, Morris Valdmann from Bond van Cannabis Detaillisten (Association of Cannabis Retailers), Holland stated: "GemmaCert is a great leap forward for the 500 coffee shops in the Netherlands."
Philip j. Cenedella from the 'German Patient Roundtable' noted: "Every pharmacy in Germany needs at least one GemmaCert Kit."
The biotech pioneer
GemmaCert is operated via a mobile application and takes no longer than a few minutes to receive results. Unlike other potency testers that are currently on the market, GemmaCert is the only tester that combines mobility, is simple to operate and can test every bud individually without damage to the flower. GemmaCert also incorporates advanced optics, image analysis, and data analytics.
Dr. Guy Setton, GemmaCert's CEO and Co-founder explains: "Consumers and medical cannabis patients do not have access to an affordable, easy-to-use, cannabis testing solution which delivers reliable results. The professional labs are only testing a small sample from the product going to market."
"This is not enough when it comes to flower potency since no two flowers are the same, even when they come from the same plant. We hope that GemmaCert will set the global standard for cannabis quality assurance, starting with potency, for the benefit of consumers and patients everywhere".
More about GemmaCert
GemmaCert was founded in 2015 by Dr. Guy Setton, Professor Oded Shoseyov and Dr. Dana Yarden. in collaboration with the Hebrew University of Jerusalem. GemmaCert has raised $8.25 million (~€7.3 million) from private investors and professional funds in Israel, Europe, the United States, Asia and Latin America.
The company is working on a rich product development pipeline, introducing new capabilities on a regular basis further boosting cannabis quality assurance.