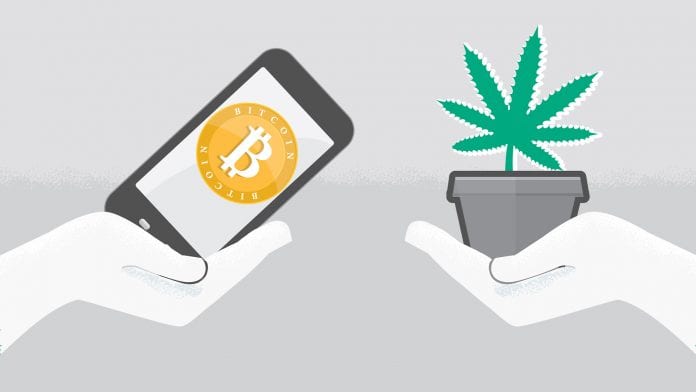 German start-up, MedPayRx, is piloting blockchain in healthcare, with a digital prescription service that bills products, such as medical cannabis, in the form of cryptocurrency.
MedPayRx is piloting a blockchain-based, digital prescription service that it bills as the medical equivalent of Ripple – which is essentially a cryptocurrency, but also operates an open source platform created to allow fast and cheap transactions to be used for, in this case, prescriptions such as medical cannabis. Utilising blockchain in healthcare will allow the connection of banks, payment providers and digital asset exchanges to provide a frictionless method of sending and receiving money globally across the healthcare industry.
MedPayRx hopes to serve such a function in the growing medical cannabis industry and has teamed up with InsurLab Germany to run a pilot scheme in Cologne, Germany, to test how well it will work.
The local government in Cologne is also enthusiastic and the team is approaching insurers, doctors, patients, distributors, and producers to create an ecosystem in the city and gather results.
Blockchain in healthcare
Patients that sign up are guided through an interface and verification system that puts them in touch with doctors, who can then prescribe them with medicinal cannabis. The firm said it provides a unique opportunity to access real time, overall market data and individual company, scientific and patient data. It also claims it can drastically reduce costs and admin for everyone involved.
Marguerite Arnold, Chief Executive of MedPayRx explains: "We are a first of its kind, blockchain-based, digital prescription, pre-claims approver and seed to sale tracking platform, kind of like medical Ripple."
"However, what we also do is create real-time analysis and industry information that does not exist today. It was the first cannatech to make it through an accredited German business school [the Frankfurt School of Finance and Management], the first to be incubated in a government and insurance backed incubator, in Munich this summer, and we are now working with InsurLab Germany to bring it to market here and in other countries."
MedPayRx, the first of its kind
"We are the first ones to even attempt this and it is well timed on multiple fronts." added Arnold.
"We aim to solve several problems. The first is dropping costs of approvals, which falls mainly on patients and doctors beyond insurers, who are also caught in a mound of paperwork. The second is creating an efficient seed to sale, that is also privacy compliant.
"The third, of course, is improving access for patients to even edge case, trial drugs in an environment where healthcare needs to become more personalized and a time of real introduction of telehealth models. We have applied, for example, to the German Ministry of Health Blockchain competition.
"We are unique in several ways, including in the way that we protect patient privacy and allow patients real and full control of their medical records while creating an immutable record of prescriptions that can be used for several different purposes including research."
Recommended Related Articles