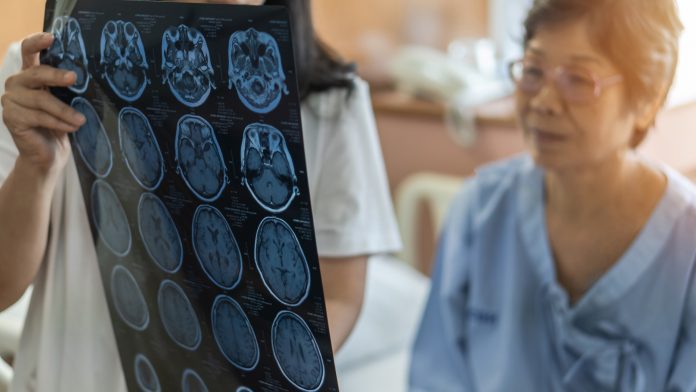 A team of UK-based researchers have devised a novel stroke treatment that has demonstrated effectiveness in combatting blood clots.
Scientists from the University of Manchester have developed an innovative blood clot destroying drug that is proficient at restoring blood flow in mice models, potentially making it viable as a stroke treatment, an advancement that may revolutionise care for the condition. The new drug is an enzyme called caADAMTS13 and has displayed an excellent ability to dissolve clots in patients who are otherwise resistant to traditional treatment.
The team has recently patented potential stroke treatment, and their research was funded by the British Heart Foundation.
What causes a stroke
Strokes occur when the brain is starved of blood flow, often resulting in loss of movement and speech problems, among other symptoms. This reduction in blood flow is usually caused by a blood clot that lodges in the narrow blood vessels that supply the brain, meaning the brain's cells don't receive the energy they need to function.
In severe cases, if blood flow is not rapidly restored, the brain cells will die, resulting in permanent brain damage or death. Traditional stroke treatment is focused on removing the blood clot to restore adequate blood flow, which works well for some patients, but not all. Furthermore, the currently used stroke treatment – called tPA – can increase the risk of haemorrhage occurring if it is given 4.5 hours after a stroke.
Advancing stroke treatment
Although tPA works for most patients in the acute phase of a stroke, it is unable to break down clots rich in Von Willebrand Factor (VWF), a protein molecule that is instrumental in clot formation. Around half of all clots are rich in VWF, which attaches circulating clotting cells called platelets at the sites of clot formation that are resistant to tPA.
To try and combat the effects of VWF, the researchers analysed the efficacy of their new stroke treatment in mice, comparing it with the wildtype variant of the enzyme that occurs naturally in the body called wtADAMTS13. The team observed that the drug effectively reduced VVF when administered one hour after a stroke by dismantling its long chains five times more quickly than the wildtype variant.
The drug also demonstrated the ability to stop neutrophil – a type of white blood cell – from entering the brain tissue that becomes starved of blood supply during a stroke, subsequently leading to brain damage. Overall, the novel drug displayed excellent performance as a stroke treatment, breaking down blood clots effectively and mitigating the impacts of the condition.
Professor Stuart Allan, the co-author of the study from The University of Manchester and Co-Director of the Geoffrey Jefferson Brain Research Centre, said: "Our novel drug is able to break down the blood clots that are resistant to the current treatment tPA. In doing so, more stroke patients could show recovery of function than at present.
"Clearly, there is still some way to go, and we need to know if the drug is effective a period of time after the stroke has occurred – with less risk of haemorrhage. We are optimistic that we will be able to show this drug can do that; once we have, we hope to move on to human trials. It's very exciting."
Dr Kieron South from The University of Manchester has worked for some time on developing the ADAMTS13 variant. He said: "The therapeutic landscape for the treatment of stroke has looked bleak for some time. Despite promising pre-clinical and early clinical trials, few candidate therapies fulfilled their early promise, and none have so far been able to replace tPA as the first line anti-thrombolytic therapy.
"However, several pre-clinical studies identified a potential alternative thrombolytic therapy to tPA in the form of recombinant human (rh)ADAMTS13. That too was impractical- as it needed to be given in very large doses and early on after the stroke is occurring for it to work. But it is possible to manipulate its structure into a much more active form of the enzyme, the caADAMTS13 used in this study, by identifying a part of the molecule that is needed to disassemble Von Willebrand Factor."
Craig Smith, Professor of Stroke Medicine at The University of Manchester and Consultant in stroke medicine at Manchester Centre for Clinical Neurosciences, Northern Care Alliance NHS Group, commented: "A stroke strikes every five minutes in the UK and can happen at any time at any age. Its effects can be life-changing, but as of yet, clot-busting treatment needs to be more effective and safer for patients.
"The caADAMTS13 variant has exciting potential and could – if proven effective – lead to many more patients recovering after a stroke caused by a blocked artery. But not only does it represent a potentially viable therapeutic option for the treatment of stroke, but it could also have potential in other conditions where blood clots are implicated, including heart attack and pulmonary embolism."
Recommended Related Articles